Top News
Central Illinois Health Information Exchange selects Smart Alerts technology from ICA to better enable PCPs or care managers to stay on top of patient events such as ER visits and hospital readmissions. "This provides real-time … information that wouldn't typically be made available unless the patient remembers to mention it when they come in for their next visit," explains CIHIE Executive Director Joy Duling. "Ultimately, this means more responsive and cost effective care, while reducing the possibility that patients are going to be subjected to duplicative or contraindicated care."
---
Webinars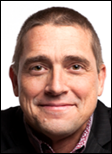 December 6 (Tuesday) 1:00 ET. "Get Ready for Blockchain's Disruption." Sponsored by PokitDok. Presenter: Theodore Tanner, Jr., co-founder and CTO, PokitDok. EHR-to-EHR data exchange alone can't support healthcare's move to value-based care and its increased consumer focus. Blockchain will disrupt the interoperability status quo with its capability to support a seamless healthcare experience by centralizing, securing, and orchestrating disparate information. Attendees of this webinar will be able to confidently describe how blockchain works technically, how it's being used, and the healthcare opportunities it creates. They will also get a preview of DokChain, the first-ever running implementation of blockchain in healthcare.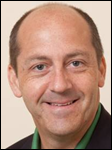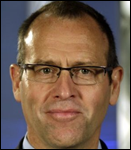 December 7 (Wednesday) 1:00 ET. "Charting a Course to Digital Transformation – Start Your Journey with a Map and Compass." Sponsored by Sutherland Healthcare Solutions. Presenters: Jack Phillips, CEO, International Institute for Analytics; Graham Hughes, MD, CEO, Sutherland Healthcare Solutions. The digital era is disrupting every industry and healthcare is no exception. Emerging technologies will introduce challenges and opportunities to transform operations and raise the bar of consumer experience. Success in this new era requires a new way of thinking, new skills, and new technologies to help your organization embrace digital health. In this webinar, we'll demonstrate how to measure your organization's analytics maturity and design a strategy to digital transformation.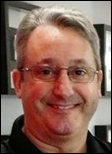 December 14 (Wednesday) noon ET. "Three Practices to Minimize Drift Between Audits." Sponsored by Armor. Presenter: Kurt Hagerman, CISO, Armor. Security and compliance readiness fall to the bottom of the priority lists of many organizations, where they are often treated as periodic events rather than ongoing processes. How can they improve their processes to ensure they remain secure and compliant between audits? This webinar will cover the healthcare threat landscape and provide three practices that healthcare organizations can implement to better defend their environments continuously.
---
Announcements and Implementations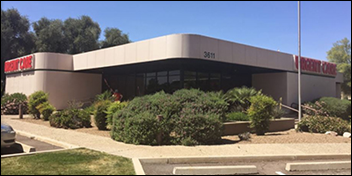 Banner Urgent Care implements RCM services from Zotec Partners across its 32 facilities within the Banner Health system. Banner Health acquired the chain from Urgent Care Extra in August, and anticipates opening at least 18 more by the end of 2017.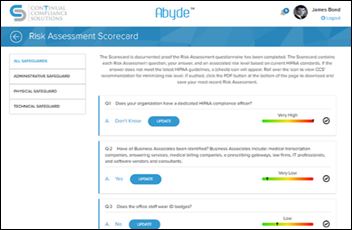 Continual Compliance Solutions develops software to help independent practices manage internal HIPAA programs. The Abyde solution includes risk assessments, policies and procedures, and HIPAA training. I chuckled when I saw the company's fake end user above.
Allied Physicians Group (NY) chooses Dimensional Insight's Diver Platform for analytics.
Power2Practice adds Metabolic Code's nutraceutical distribution program to its EHR, patient portal, and PM software platform for integrative and functional medicine. If, like me, you're wondering what "nutraceutical" means, here is how Wikipedia defines it: An FDA-regulated pharmaceutical-grade and standardized nutrient.
---
People
James Aita (Idea Couture) joins Medicomp Systems as director of strategy and business development, North America.
---
Telemedicine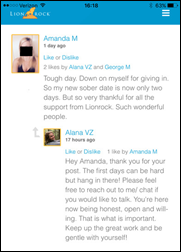 Private video counseling company Lionrock Recovery offers its addiction recovery app free of charge. CEO Peter Loeb makes a good point in noting that, "Holiday season can be very hard for the millions of people struggling with drug and alcohol problems who live too far away from support resources, or who need to keep their recovery very private." The app features secure messaging between users and sober time tracking, among other features.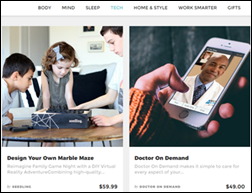 Thrive Global, Arianna Huffington's new media and commerce venture dedicated to helping society shift from burnt out to being well, selects Doctor on Demand as its video-medicine partner. The telemedicine company will take up space in Thrive Global's pop-up store in New York City through January 15.
Back to Motion PT (CO) implements Phzio telerehabilitation technology from EWellness Healthcare.
---
Government and Politics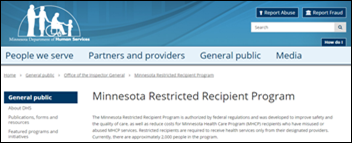 The local paper looks at Minnesota's Restricted Recipient Program, which flags patients who visit hospital ERs as much as 150 times a year and then limits them to a single PCP, hospital, and pharmacy. Though not popular with its patients, who often feel stigmatized by their forced participation, the program has cut ER visits in half and saved the state $7 million annually.
---
Other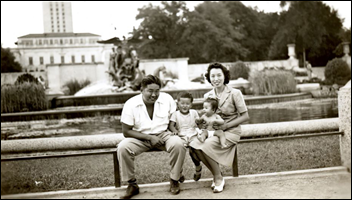 A local Texas news outlet tells the compelling story of Mitchel Wong, MD an Austin-based ophthalmologist whose family history in the area dates back to 1916, when his grandfather joined Gen. John Pershing's efforts – as a cook – to try to capture Mexican revolutionary Pancho Villa. Wong's family eventually launched a successful grocery business, which he eschewed in favor of medical school. He opened his own eye practice in 1969, eventually bringing his son on board. Wong and his family pledged last month to donate over $20 million to Dell Medical School to create the Mitchel and Shannon Wong Eye Institute.
TrainerMD adds Styku's Microsoft Kinect-powered 3D body-scanning technology to its 360˚ Health Program, a membership-based fitness analysis and goal-tracking program that will launch early next year.
---
Contacts
More news: HIStalk, HIStalk Connect.
Get HIStalk Practice updates.
Contact us online.
Become a sponsor.