Top News
A survey of 5,000 internal medicine physicians shows that MDs continue to prescribe more costly treatments that may not be necessary. Antibiotics are the perennial culprit, with physicians opting for newer, more expensive versions over generics, even when they're likely to have little positive impact on treatment. ACP VP of Clinical Policy Amir Qaseem, MD points out that pressure to fulfill patient expectations might be driving some doctors to prescribe antibiotics. "There is a lot of waste in our healthcare system, and we need to acknowledge that," he adds.
---
Webinars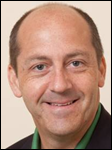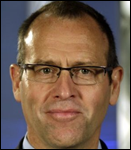 December 7 (Wednesday) 1:00 ET. "Charting a Course to Digital Transformation – Start Your Journey with a Map and Compass." Sponsored by Sutherland Healthcare Solutions. Presenters: Jack Phillips, CEO, International Institute for Analytics; Graham Hughes, MD, CEO, Sutherland Healthcare Solutions. The digital era is disrupting every industry and healthcare is no exception. Emerging technologies will introduce challenges and opportunities to transform operations and raise the bar of consumer experience. Success in this new era requires a new way of thinking, new skills, and new technologies to help your organization embrace digital health. In this webinar, we'll demonstrate how to measure your organization's analytics maturity and design a strategy to digital transformation.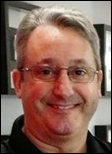 December 14 (Wednesday) noon ET. "Three Practices to Minimize Drift Between Audits." Sponsored by Armor. Presenter: Kurt Hagerman, CISO, Armor. Security and compliance readiness fall to the bottom of the priority lists of many organizations, where they are often treated as periodic events rather than ongoing processes. How can they improve their processes to ensure they remain secure and compliant between audits? This webinar will cover the healthcare threat landscape and provide three practices that healthcare organizations can implement to better defend their environments continuously.
---
Acquisitions, Funding, Business, and Stock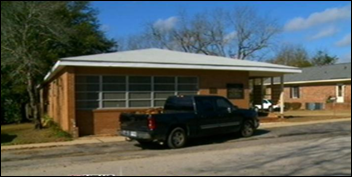 Family Care Partners furthers its mission to "create one of the largest independent primary and preventative care companies" with the acquisition of Wagener Medical Center, a rural family medicine practice in Wagener, SC. FCP was formed last December by private equity firm Varsity Healthcare Partners and Colonial Family Practice with the aim of creating super-regional family practices in the Southeast.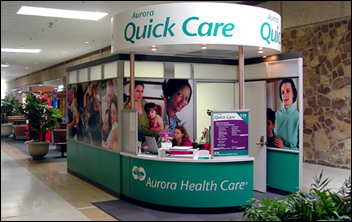 Aurora Health Care (MN) will move its QuickCare urgent care clinics into Walgreens next Spring, replacing five in the Milwaukee area and opening an additional three. AHC, which closed 19 clinics in 2009 after several years of rapid expansion, hopes the Walgreens brand will draw more patients into the state's largest health system. All of the urgent care clinics will tap into AHC's Epic system.
---
Announcements and Implementations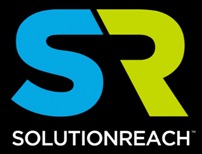 Solutionreach develops PM-compatible messaging software that enables patients to securely text a practice's landline from their mobile devices.

Worksite health center company Marathon Health adds mobile optimization and real-time clinical decision support, among other features, to its EHR.
MacPractice provides beta customers with macOS Sierra- and El Capitan-compatible versions of is EHR and PM software.
Azalea Health adds APersona's adaptive, multifactor authentication software to its EHR.
---
Research and Innovation
A review of 137 health apps designed for patients with chronic conditions finds most to be severely lacking when it comes to responding to "red-flag information" like abnormal blood-sugar levels or suicidal tendencies. The apps – reviewed by a physician and tech expert, were also back to offer little to no privacy, with the majority of information sharing conducted via insecure text messaging and emails. Reviewers sent their comments to app developers in hopes of helping them fill the identified gaps.
---
Government and Politics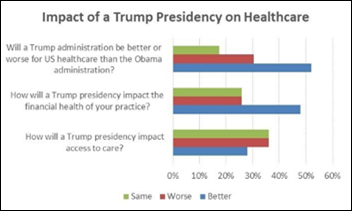 A small Aprima survey of physician practice professionals finds 52 percent of respondents believe a Trump presidency will improve US healthcare. Just under 50 percent anticipate a positive financial impact on their practice, while 59 percent expect a decrease in regulatory burdens.
---
Other

Nurse practitioner Kathryn Takayoshi writes a thoughtful editorial on the ways in which her rural New England community health center is working to combat the opioid epidemic, despite a lack of guidelines. The center has created a task force that includes PCPs, RNs, behavioral health professionals, and an addiction specialist. It created its own set of guidelines, built off of those CDC released in March, that require urine drug screens at each monthly visit, and that fully integrate behavioral health into primary care. The center has also created an adjacent suboxone clinic, though its working to integrate it into the main clinic for patient convenience. "It seems that we are always slow to adopt new guidelines," Takayoshi writes. "We are skeptical and resistant to change. This is one of those times when we need to speed up our acceptance. Talking about overprescribing is not enough. Primary care providers are good at following new diabetes guidelines. It's time we do the same for chronic opioids."
---
Contacts
More news: HIStalk, HIStalk Connect.
Get HIStalk Practice updates.
Contact us online.
Become a sponsor.