Top News
CareSync expands with its relocation to 51,000 square feet of office space in Tampa, FL. The company, which employs 150 at its new headquarters, plans to hire at least 200 more in the areas of clinical care coordination, product development, HR, IT, and administration by the end of 2017. The technology-fueled care coordination company has raised $22.5 million since launching in 2011.
---
Webinars
Here's the recording of the recent webinar titled "Charting a Course to Digital Transformation – Start Your Journey with a Map and Compass."
Email Lorre for details about webinar services.
---
Announcements and Implementations
Workplace healthcare provider Marathon Health implements Quippe documentation technology from Medicomp Systems as part of an upgrade to its homegrown EHR.
---
Acquisitions, Funding, Business, and Stock
Re-Habit will license and resell Telehealthcare's CarePanda secure messaging app to detox and residential treatment facilities.
---
People

Staffing firm Medicus Healthcare Solutions promotes O'Neil Pyke, MD to CMO.
---
Telemedicine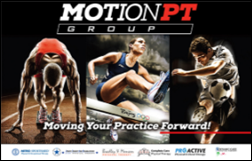 Motion PT implements EWellness Healthcare's Phzio physical therapy telemedicine technology at its clinic in Brooklyn, NY.

Community Health Center of Cape Cod (MA), which seems to be an Epic shop, offers telepsychiatry visits at its three locations. It will roll out teleoptometry and teledermatology services sometime next year.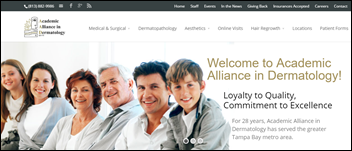 Academic Alliance in Dermatology (FL) selects DermatologistOnCall services from Iagnosis.
---
Research and Innovation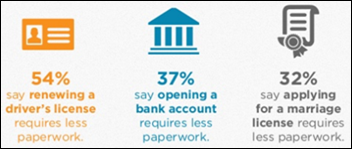 A new Surescripts survey reveals that patients spend about eight minutes explaining their medical history to their physician, and eight minutes filling out paperwork. Not surprisingly, 80 percent feel they should only have to fill out said paperwork the first time they visit a new physician. Most interesting to me is the fact that 52 percent expect their physicians to start offering virtual consults and 36 percent believe most visits will be remote within 10 years. I have trouble reconciling the fact that over half want virtual visits and yet statistics have shown low consumer utilization. Conceptualizing the business models and legislative landscape that would have to evolve to make most visits virtual is also a hard sell.
---
Other
Humana consolidates 1,116 quality metrics used across its programs into 208 – an 80-percent reduction made in an effort to better support physicians who are transitioning to value-based care programs. Physicians will no doubt welcome the less burdensome quality reporting, which has surely played a role in physician burnout.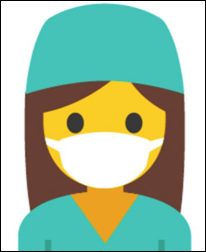 While it's never a good time to get laid off, being let go during the holidays must be one of the hardest. Those health IT professionals looking for a career about-face may be interested in the role of "emoji translator." London-based Today Translations has created the role to explain cross-cultural misunderstandings in the use of the mini pictures, and compile a monthly trends report. Though the job is the first of its kind (candidates must demonstrate a "passion" for emojis), I wouldn't be surprised if similar job openings were to pop up across the pond, especially given the fact that a UK linguist has dubbed emoji the country's fastest growing language.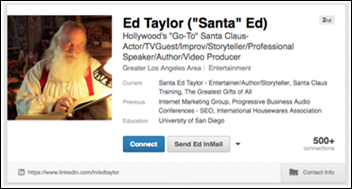 If you're looking for a more seasonal gig, consider joining the ranks of Santas who are on LinkedIn. To stand out, however, you'll need to list membership in the International Brotherhood of Real Bearded Santas and credentials from one of the exclusive Santa schools here in the US. LinkedIn lists 100 Santa openings, so get that beard growing!
---
Sponsor Updates
EClinicalWorks employees help out families through Project New Hope, Project Just Because, and the United Way.
The Indo-UK Institute of Health names GE Healthcare a preferred technology partner in its IUIH Medicities program in India.
Blog Posts
---
Contacts
More news: HIStalk, HIStalk Connect.
Get HIStalk Practice updates.
Contact us online.
Become a sponsor.