Top News
CVS Health further creeps into the primary care space with the launch of the Transform Diabetes Care program, the first in a line of such programs that will focus on helping pharmacy benefit management customers better manage the chronic conditions of their patients. The program hopes to improve outcomes and lower medical and pharmacy costs through custom support that will include digital tools like connected glucometers, apps, and backend analytics. No overt mention is made of looping in PCPs, though the company does note that its managed pharmacy network will help simplify medication refills and improve care coordination with its members' providers.
---
Webinars
None scheduled in the coming week. Email Lorre for details about webinar services.
---
HIStalk Practice Musings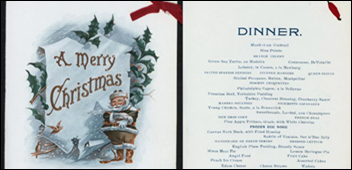 This weekend marks the last full one before Christmas – a fact that leaves me with little time to shop for and complete any holiday cooking/baking I had hoped to do. Close to 20 empty cookie tins are waiting to be filled for neighbors, friends, teachers, and service providers so I'll have to shelve my excuses, put on my snowmen apron and get to the kitchen. I'll attempt to tackle sausage balls, peppermint bark, and sugar cookies in festive shapes with copious amounts of frosting and edible décor. Thankfully, the new family favorite – pimento cheese topped with pepper jelly baked in phyllo cups – is also the easiest. If you're looking for more classic takes on holiday cooking, check out Quartz's compilation of what constituted a holiday meal 100 years ago. Green Sea Turtle Soup, anyone?
---
Announcements and Implementations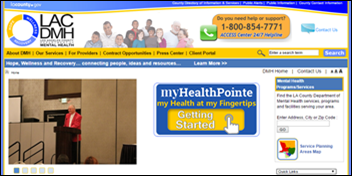 The Los Angeles County Dept. of Health Services expands its use of Safety Net Connect's physician-to-specialist consulting software to include its 21 mental health facilities.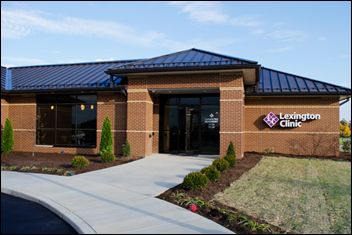 Lexington Clinic (KY) rolls out Athenahealth's AthenaOne services including EHR, RCM, and quality management tools across its 30 locations.
The Indiana Health Information Exchange, Michiana Health Information Network, and East Tennessee Health Information Network agree to share data between their respective HIEs.
---
Telemedicine
Konica Minolta taps private-label telemedicine vendor SnapMD to power its new cloud-based Virtual Care Management technology aimed at physicians looking to launch branded virtual consults.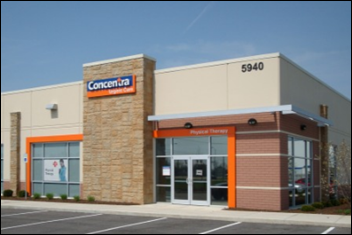 Concentra signs on with American Well for telemedicine services. The chain of occupational medicine and urgent care clinics, which serves employees at over 400 facilities, will launch the virtual consults in select states early next year.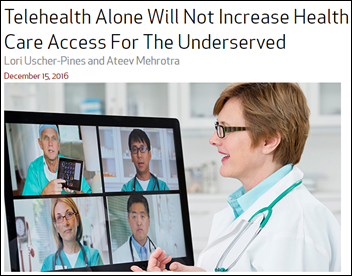 A Health Affairs editorial points out that offering telemedicine services in underserved areas may do more harm than good if no in-person follow-up care is available. An evaluation of Direct Dermatology and the Maven Project – both of which offer virtual consult capabilities to PCPs working in underserved areas (presumably with large Medicaid and uninsured populations) – found access to telemedicine to be more of a band-aid on the local dysfunctional health system, rather than an end-all, be-all cure for a patient's ailment. "Telehealth has great promise but it is important that in introducing it, we do not digitize the same flawed and overcrowded health care system that struggles to meet the needs of patients today," the authors conclude. "The solution is not to bring in episodic, disconnected telehealth and assume it will fix our problems. Rather, we must experiment with more comprehensive strategies that combine telehealth and the necessary in-person care so that we are digitizing a better, more efficient, and more equitable healthcare system."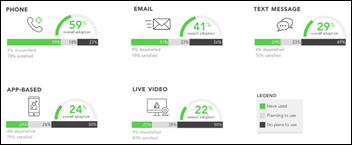 Statistics continue to roll in concerning the enthusiasm patients have for telemedicine. A Rock Health survey of 4,017 people shows that the number of telemedicine utilizers increased from 7 to 22 percent between 2015 and 2016. That's quite an increase, but it still doesn't jive with the amount of news I've covered this year relating to new telemedicine companies and partnerships. It seems like availability far outstrips demand, and likely will for some time.
On a related note, a Federation of State Medical Boards study finds telemedicine to be the most important regulatory topic to 57 of the 70 state medical and osteopathic boards surveyed. Resources related to opioid prescribing and the telemedicine-friendly Interstate Medical Licensure Compact rounded out the top three topics.
---
Government and Politics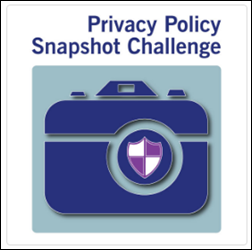 ONC invites developers to submit methods by which vendors can create a user-friendly "snapshot" of a product's Model Privacy Notice. One lucky winner will receive $35,000. Submissions are due April 10.
Venice, CA-based startup Pwrdby wins the FDA Naloxone App Competition with its OD Help app, which connects potential opioid overdose victims with a crowd-sourced network of nearby naloxone carriers. The app, which earned its development team a $45,000 prize, is capable of interfacing with a breathing monitor to detect and alert carriers when a victim's breathing rate drops to levels concurrent with an overdose.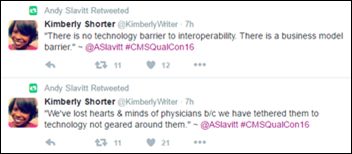 Bon mots from Acting CMS Administrator Andy Slavitt, who appeared at the CMS Quality Conference alongside former administrators Don Berwick, MD and Mark McLellan, MD.
---
Other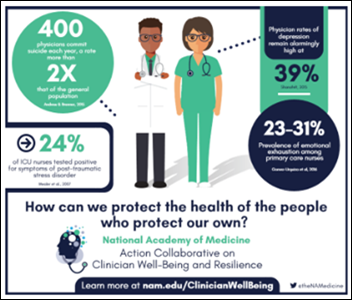 The National Academy of Medicine will launch a collaborative effort of between 20 educational and professional organizations to combat physician burnout. Dubbed the "Action Collaborative on Clinician Well-being and Resilience," the effort will initially consist of public workshops and meetings held throughout the year.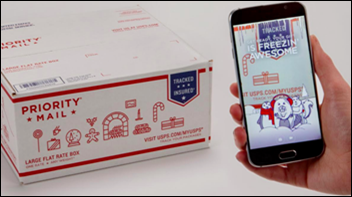 If only I had known about this while I was at the post office yesterday: The USPS offers a free augmented reality smartphone app that lets priority mail senders choose between two holiday-themed messages, and receivers create similarly animated thank-you messages. FYI: USPS Christmas mail-by dates include December 20 for first-class mail and December 21 for priority mail.
---
Contacts
More news: HIStalk, HIStalk Connect.
Get HIStalk Practice updates.
Contact us online.
Become a sponsor.