Top News
TPG Capital will acquire Mediware Information Systems from private equity firm Thoma Bravo in the first quarter of 2017 for an undisclosed sum. Thoma Bravo acquired Mediware, which develops software for healthcare and human services providers and payers, for $195 million in 2012. TPG's healthcare IT investments also include Evolent Health, and IMS and Quintiles, which merged earlier this year to form QuintilesIMS.
---
Webinars
None scheduled in the coming weeks. Contact Lorre for webinar services.
---
People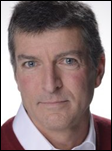 The National Quality Forum appoints Teladoc CMO Henry DePhillips to its new Telehealth Multi-stakeholder Committee.
---
Announcements and Implementations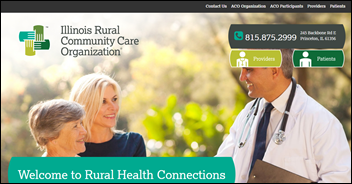 The Illinois Rural Community Care Organization signs a three-year agreement with RoundingWell to deploy its care management software across its rural ACO participants, including 24 hospitals, 35 clinics, and 14 independent physician practices that serve over 24,000 Medicare members.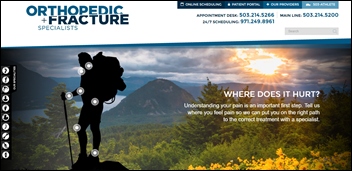 Orthopedic + Fracture Specialists (OR) will integrate Odoro's patient self-scheduling technology with its GE Centricity EHR.
Exxemplar EDI will provide its Web-based Vital Monkey PM and billing software to customers using a separate EHR.
---
Research and Innovation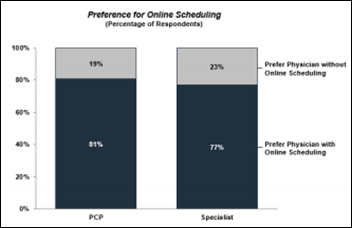 A Healthgrades study of 1,037 consumers finds that they place higher value on physicians that offer online appointment scheduling but have lesser availability than those that have greater availability but no online scheduling. The company contends that, "Consumers who use online scheduling tend to be younger, better educated, and schedule more appointments for themselves and others," though I find it hard to believe those "others" might include kids.
---
Government and Politics
The State of Michigan will implement Appriss Health's prescription monitoring program technology as part of its broader efforts to prevent prescription drug abuse. The PMP AwaRxe system will replace the Michigan Automated Prescription System, give physicians access to statewide data-sharing, and allow them to integrate PMP data with their EHR and drug dispensing systems.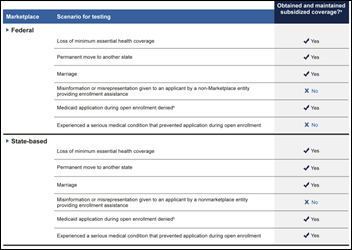 Oh the irony: After extending open enrollment due consumer demand, a GAO "sting" finds that Healthcare.gov once again approved coverage for fake applicants. Of the 12 fake applications submitted by the GAO, nine were approved and given premium tax credit subsidies verging on $19,000 per year. The office performed a similar test last year with similar results, and contends that HHS has still not acted on the eight recommendations it made last February to bolster enrollment controls.
---
Telemedicine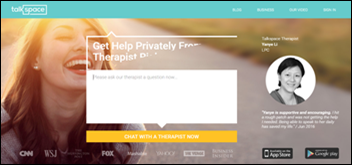 The Verge takes a long-form dive into the many controversies surrounding Talkspace, a New York City-based startup that offers anonymous therapy via chat-based messaging app. Talkspace employees have been vocal about the company's confusing (and, in some cases, downright shady) payment, vacation, patient attrition, and medical records access policies. They have been especially indignant about the company's lack of clear policy around contacting patients (known only by their user names) who have admitted to endangering or harming themselves or others – an issue that highlights the many privacy issues telemedicine companies find themselves facing as technology evolves and consumer demand increases. As one anonymous Talkspace therapist admitted: "All of the risk is on the therapist, all the work is done by the therapist, but there's a tremendous amount of fear and control — and they dangle this carrot, that you're part of something big and important. It's neurotic handcuffing."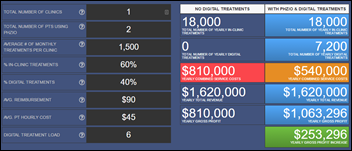 EWellness Healthcare develops a telemedicine profitability calculator to help interested physical therapy clinics understand the potential profits associated with using the company's Phzio platform.
---
Other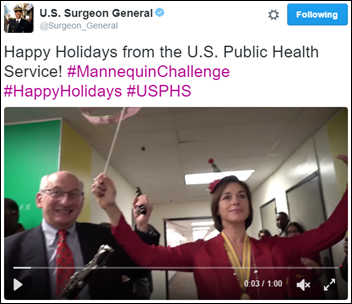 Slightly creepy holiday tidings from the US Public Health Service
---
Contacts
More news: HIStalk, HIStalk Connect.
Get HIStalk Practice updates.
Contact us online.
Become a sponsor.