Top News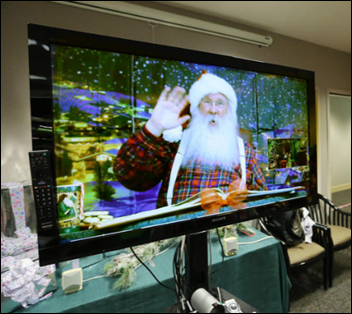 At the behest of Santa Claus, the American Telemedicine Association establishes a Telehealth Command Center at the North Pole. "Now that my husband spends most mornings in traction recovering from 'excessive egg nog' the night before, life now is about making things easier and more affordable," explains Mrs. Claus. Fred Keebler, head of toy manufacturing, believes the access to virtual consults will especially help Santa deal with such chronic healthcare issues as obesity, sleep apnea, hypertension, and early-stage diabetes. The center's services will be made available to the elves as an added employee benefit.
---
Webinars
January 18 (Wednesday) 1:00 ET. "Modernizing Quality Improvement Through Clinical Process Measurement." Sponsored by LogicStream Health. Presenters: Peter Chang, MD, CMIO, Tampa General Hospital; Brita Hansen, MD, CHIO, Hennepin County Medical Center. The presenters will describe how they implemented successful quality governance programs, engaged with their health system stakeholders, and delivered actionable information to clinical leadership and front-line clinicians. Q&A will follow.


January 26 (Thursday) 1:00 ET. "Jump Start Your Care Coordination Program: 6 Strategies for Delivering Efficient, Effective Care." Sponsored by Healthwise. Presenters: Jim Rogers, RN, RPSGT, director of healthcare solutions, Persistent Systems; Charlotte Brien, MBA, solutions consultant, Healthwise. This webinar will explain how to implement a patient-centered care coordination program that will increase quality as well as margins. It will provide real-world examples of how organizations used care coordination to decrease readmission rates, ED visits, and costs.
---
Announcements and Implementations

Sentry Data Systems offers analysis of physician compensation reporting with the launch of Provider Analytics.

The Center for Rheumatology (NY) selects EHR, PM, and cloud hosting services and support from TSI Healthcare.
---
Acquisitions, Funding, Business, and Stock


Alignment Healthcare launches Alignment Health Services to offer its partner companies access to the managed services company's clinical model and population health technology. The California-based company serves over 40,000 patients through its work physician groups, hospitals, and payers in three states. The company has promoted COO Jenna Geiger to president of the new business unit, and hired Robert Lonardo (CareMore Health Plan) to take over the COO role.
---
Government and Politics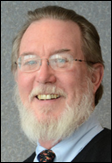 Perhaps taking a cue from IBM CEO Ginny Rometty, DirectTrust President and CEO David Kibbe, MD offers President-elect Trump several recommendations, including appointing a National Coordinator who exhibits strong leadership skills – "someone respected by the medical community and thoroughly versed in current and emerging healthcare technologies;" and avoiding "throwing the baby out with the bathwater" when it comes to EHR adoption and interoperability policies. "We've made significant progress in the areas of increased HER adoption and interoperability during the past four years," Kibbe says. "Our hope is that the momentum established to this point will continue under the new administration."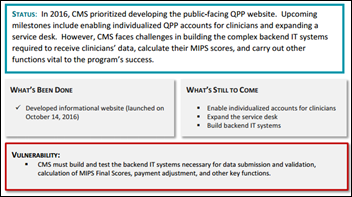 The HHS Office of the Inspector General highlights the need for IT systems development in an early-implementation review of Quality Payment Program management. The OIG specifically outlines the importance CMS should place on establishing individualized user accounts within the QPP portal, and the necessity of expanding the service desk. As one CMS official relates, "We understood early on that the portal was going to make or break the physician experience with the MIPS program. The way we communicate to them and how much of a hassle it is for them to communicate with us is important." The review also stresses the need for backend testing of the new systems.
---
Other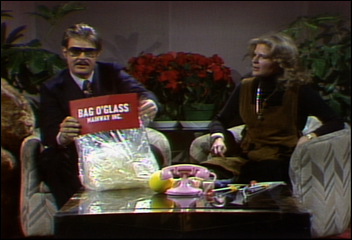 'Tis the Season: FDA Historian John Swann recounts a time when the FDA was affectionately known as the "Food, Drug, and Toy Administration," regulating playthings akin to those sold by SNL toy salesman Irwin Mainway – flammable dolls; infant and toddler toys that posed serious puncture, laceration, and crushing risks; and the "infamous" lawn darts. Perhaps none made as much of an impression as "clacker balls," which the FDA found in the early 70s could "rupture and spew fragments, or become wayward missiles through detachment from or fraying of the cord itself."
---
Contacts
More news: HIStalk, HIStalk Connect.
Get HIStalk Practice updates.
Contact us online.
Become a sponsor.