Top News

Cal Index – the nonprofit medical data exchange founded by Anthem and Blue Shield of California in 2014 – will merge with the Inland Empire HIE. The newly combined organization (which will be renamed in the coming weeks) will facilitate access to the insurance claims and medical records of 1.67 million patients, making it one of California's largest HIEs. Claudia Williams will lead the new organization beginning February 1 (making her the HIE's fourth CEO). She comes with a strong background in technology, having served as senior advisor for health innovation and technology in the White House Office of Science and Technology Policy, and as ONC's director of HIE.
---
Webinars
January 18 (Wednesday) 1:00 ET. "Modernizing Quality Improvement Through Clinical Process Measurement." Sponsored by LogicStream Health. Presenters: Peter Chang, MD, CMIO, Tampa General Hospital; Brita Hansen, MD, CHIO, Hennepin County Medical Center. The presenters will describe how they implemented successful quality governance programs, engaged with their health system stakeholders, and delivered actionable information to clinical leadership and front-line clinicians. Q&A will follow.


January 26 (Thursday) 1:00 ET. "Jump Start Your Care Coordination Program: 6 Strategies for Delivering Efficient, Effective Care." Sponsored by Healthwise. Presenters: Jim Rogers, RN, RPSGT, director of healthcare solutions, Persistent Systems; Jason Burum, chief client officer, Healthwise. This webinar will explain how to implement a patient-centered care coordination program that will increase quality as well as margins. It will provide real-world examples of how organizations used care coordination to decrease readmission rates, ED visits, and costs.
---
Acquisitions, Funding, Business, and Stock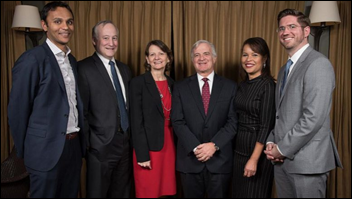 Northwell Health (NY) launches practice management firm Formativ Health with backing from private-equity firm Pamplona Capital Management. The company, which will draw on Northwell's management services expertise and partnership with Georgia-based RCM vendor NThrive (the former MedAssets-Precyse), looks to offer employed and independent physicians RCM, patient access, PM, and advisory services. Dennis Dowling (third from the right), who oversaw Northwell's ambulatory services, will lead the new company.
---
Announcements and Implementations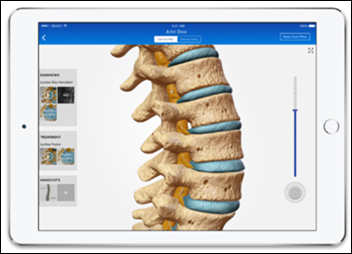 Orca Health updates its point-of-care patient education app, giving physicians the ability to digitally send care plans to patients for review.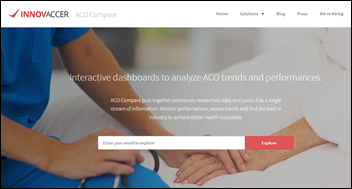 Healthcare analytics company Innovaccer develops an ACO comparison dashboard to help providers benchmark performance against CMS reporting measures, and compare beneficiaries and shared savings over a three-year period.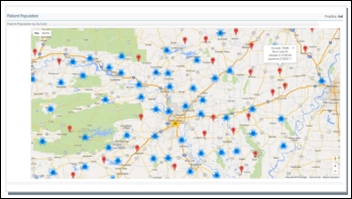 MedEvolve adds financial, operational, and clinical analytics to its PM and RCM offerings.
---
People
Intelligent Medical Objects promotes Eric Rose, MD to VP of terminology management.
---
Telemedicine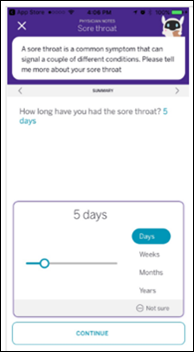 TechCrunch profiles San Francisco-based Remedy, a telemedicine startup just out of beta that uses artificial intelligence to power its virtual consult platform. Led by former SpaceX engineer and Milwaukee Brewers analytics consultant William Jack, the company is hoping to differentiate itself from its competitors by offering continuous physician engagement after the initial visit and potentially opening brick-and-mortar clinics.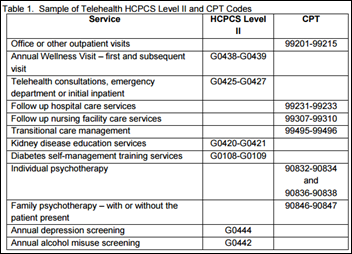 WEDI publishes a brief introducing physicians to codes for telemedicine services. The challenges related to coding for telemedicine include the creation of codes for universal use that are still capable of capturing detailed telemedicine services, and a lack of consistency among payers when it comes to requirements, coverage, valuation, and payment.
---
Government and Politics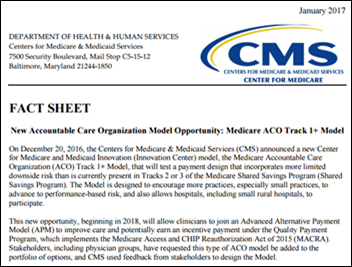 CMS releases more details on the Medicare ACO Track 1 model, which has been designed to encourage small practices to move forward with performance-based risk. The track, which starts in 2018, incorporates more limited downside risk thank Tracks 2 and 3, and will meet the elements required to be an Advanced Alternative Payment Model.
---
Other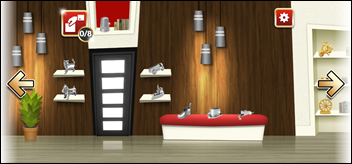 Say it ain't so, Hasbro: In an effort to refresh the classic game of Monopoly, the toy company is asking players to vote on new game tokens, including a hashtag, winky face and kissy emojis, and a thumbs-up. The winning tokens will be revealed in March and included in the new Token Madness edition. I guess the game gathering dust in my closet is fairly old since it contains the iron, which was replaced by a cat in 2013. I wonder what kind of tokens we could come up with for a health IT version. A Blue Button? Wearable?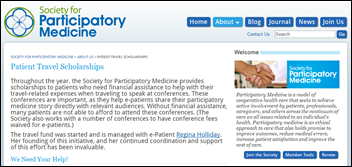 I love this idea: The Society for Participatory Medicine seeks donations for a travel fund it's setting up for e-patients who want to attend, speak, and cover industry conferences. HIStalk offered several HIMSS scholarships to a handful of patients several years ago; their feedback on the sessions and exhibit hall was definitely refreshing.
---
Sponsor Updates
Blog Posts
---
Contacts
More news: HIStalk, HIStalk Connect.
Get HIStalk Practice updates.
Contact us online.
Become a sponsor.