Top News
MDlive dives deeper into the employer market with the launch of MDlive prime, a collection of virtual health and wellness benefits for small businesses. The plan – offered as either a stand-alone product to small businesses that don't offer traditional insurance or an add-on to employers that do – gives employees unlimited virtual consults (including behavioral health counseling), pharmacy benefits, and a soon-to-be released cost comparison tool.
---
Webinars
January 18 (Wednesday) 1:00 ET. "Modernizing Quality Improvement Through Clinical Process Measurement." Sponsored by LogicStream Health. Presenters: Peter Chang, MD, CMIO, Tampa General Hospital; Brita Hansen, MD, CHIO, Hennepin County Medical Center. The presenters will describe how they implemented successful quality governance programs, engaged with their health system stakeholders, and delivered actionable information to clinical leadership and front-line clinicians. Q&A will follow.


January 26 (Thursday) 1:00 ET. "Jump Start Your Care Coordination Program: 6 Strategies for Delivering Efficient, Effective Care." Sponsored by Healthwise. Presenters: Jim Rogers, RN, RPSGT, director of healthcare solutions, Persistent Systems; Jason Burum, chief client officer, Healthwise. This webinar will explain how to implement a patient-centered care coordination program that will increase quality as well as margins. It will provide real-world examples of how organizations used care coordination to decrease readmission rates, ED visits, and costs.
February 1 (Wednesday) 1:00 ET. "Get your data ready for MACRA: Leveraging technology to achieve PHM goals." Sponsored by Medicity. Presenters: Brian Ahier, director of standards and government affairs, Medicity; Eric Crawford, project manager, Medicity; Adam Bell, RN, senior clinical consultant, Medicity. Earning performance incentives under MACRA/MIPS requires a rich, complete data asset. Use the 2017 transition year to identify technology tools that can address gaps in care, transform data into actionable information, and support population health goals and prepare your organization for 2018 reporting requirements.
---
Acquisitions, Funding, Business, and Stock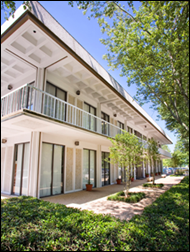 McLean, VA-based Cognosante, a government programs-focused health IT consulting firm, moves into the Louisiana Business & Technology Center in Baton Rouge. The incubator offers office space and access to business counselors and the expertise of MBA graduate students. 
---
People

Ronald Keurbitz (Fresenius Medical Care North America) joins fledgling physician practice management company Agilon Health as CEO.

Former CMS COO Mandy Cohen, MD joins the State of North Carolina as HHS secretary.
---
Telemedicine

Oakland, CA-based Dictum Health receives government clearance to offer its hardware and cloud-based software telemedicine services to providers in Saudi Arabia, the United Arab Emirates, and Thailand.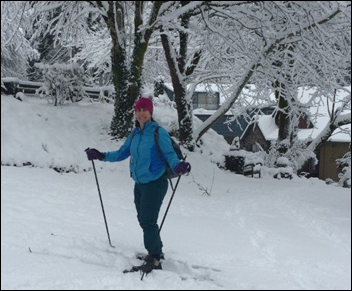 The local news highlights the growing role telemedicine plays when winter storms hit, helping patients receive diagnoses and treatment while safely staying put at home. Kaiser Permanente Northwest Physical Therapist Kirsten Pauken corresponded with a colleague via the technology during one house call made by skis to check on a patient suffering from a skin infection. "It's been such a hard winter with so many icy days," she says. "At least I have the option to ski. It was not too bad. The snow was a little heavy. There was not as much slide as normal." KPN has been training its providers on telemedicine visits over the last year.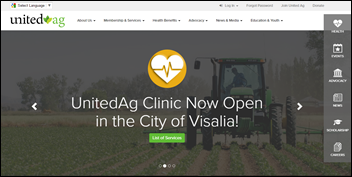 Agricultural health plan UnitedAg expands its services agreement with Teladoc to include behavioral health, dermatology, and smoking cessation for its 35,000 members, many who farm in rural areas with a lack of mental health services. The payer partnered with Elite Medical to open a member health clinic in Visalia, CA late last year.
---
Government and Politics

The Council of Accountable Physician Practices joins other trade associations in offering unsolicited advice to repeal-and-replace lawmakers. Chairman Robert Peal, MD who also serves as CEO of The Permanente Medical Group and the Mid-Atlantic Permanente Medical Group, recommends that legislators focus on speeding up the move to value-based payments, more widespread and efficient coordination of care via healthcare technology, and simplified and standardized quality measurement and reporting for easier benchmarking. "In the debate over healthcare reform, we must not ignore the importance of improving how healthcare services are organized and delivered," he explains. "If we do not continue to emphasize the need for care initiatives that promote physician-led, value-based, patient-centered, technologically-enabled care, we will lose ground in quality, innovation, and outcomes that lower the cost of healthcare, while making it more available and convenient to patients. The consequences of inaction for our patients, their communities, and the nation are significant."

CNN offers up several physician opinions of the ACA. Some blame it for increased administrative burdens while others tout its benefits for safety net populations. Atlanta-based urologist Brian Hill, MD who sold his practice to Northside Hospital several years ago, believes that "[W]e, as physicians, have dropped the ball. We've given up our role. Our role should be the caretakers of healthcare, and instead we gave that to the insurance companies. We got other people to step in. We've got to look at a way to allow physicians to innovate, to change, to bring forward a better product than what's out there right now. There are people out here that love healthcare, that love providing care for their patients, and believe that there's a better way. And I think that's where this is going to come from. I think the solutions are going to come from us." Like many, Hill is thinking about entering the telemedicine space.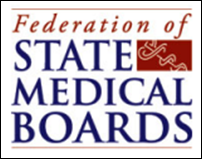 The Federation of State Medical Boards encourages the incoming administration to support state efforts to join the Interstate Medical Licensure Compact, which looks to expedite physician licensing across state lines and thus increase access to telemedicine services. (Eighteen states have enacted the compact thus far.) It also prioritizes working with federal agencies to combat the opioid crisis, and accelerating access to telemedicine services for active-duty military and veterans.
---
Other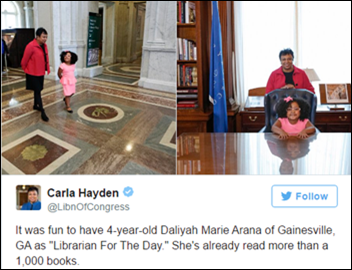 She puts my Goodreads account to shame: Four year-old Gainesville, GA native Daliyah Marie Arana acts as "Librarian for a Day" at the Library of Congress in Washington, DC. The bookworm achieved the honor after completing the Georgia Public Library literacy program called 1,000 Books B4 Kindergarten. I may have mentioned this before, but my first job was a library assistant at my local public library. It was a dream job given my love of reading and the perk of getting my hands on best-sellers before they were made available to patrons.
---
Sponsor Updates
Rock Health awards Medicity's Brian Ahier with the Digital Health Evangelist of 2017 award. Snowed in and unable to accept the award in person, Ahier posts his acceptance speech from his blanketed driveway.
Nordic Consulting releases a new podcast, "What the best health IT consultants do at the end of their contracts."
Blog Posts
---
Contacts
More news: HIStalk, HIStalk Connect.
Get HIStalk Practice updates.
Contact us online.
Become a sponsor.