Top News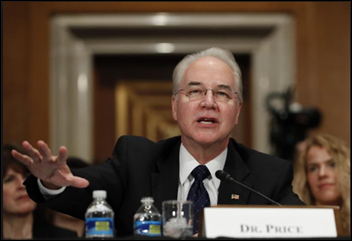 HHS Secretary nominee Rep. Tom Price, MD (R-GA) faces questioning from the Senate HELP Committee around a number of hot topics during his confirmation hearing, including repeal and replacement of the ACA, cuts to Medicare and Medicaid, conflicts of interest related to his investments, and the value of EHRs. Price, a former physician, echoed the sentiment of many MDs with his comments on EHR-related workflow interruptions and diminished face time with patients. He did, however, stress that the technology does have its benefits, including making health data digitally portable, but should be more shareable. He moves on to the next round of his confirmation hearing Tuesday, when the Senate Finance Committee will decide whether or not to forward his nomination on to President-elect Trump.
---
Webinars
January 26 (Thursday) 1:00 ET. "Jump Start Your Care Coordination Program: 6 Strategies for Delivering Efficient, Effective Care." Sponsored by Healthwise. Presenters: Jim Rogers, RN, RPSGT, director of healthcare solutions, Persistent Systems; Jason Burum, chief client officer, Healthwise. This webinar will explain how to implement a patient-centered care coordination program that will increase quality as well as margins. It will provide real-world examples of how organizations used care coordination to decrease readmission rates, ED visits, and costs.
February 1 (Wednesday) 1:00 ET. "Get your data ready for MACRA: Leveraging technology to achieve PHM goals." Sponsored by Medicity. Presenters: Brian Ahier, director of standards and government affairs, Medicity; Eric Crawford, project manager, Medicity; Adam Bell, RN, senior clinical consultant, Medicity. Earning performance incentives under MACRA/MIPS requires a rich, complete data asset. Use the 2017 transition year to identify technology tools that can address gaps in care, transform data into actionable information, and support population health goals and prepare your organization for 2018 reporting requirements.
---
Acquisitions, Funding, Business, and Stock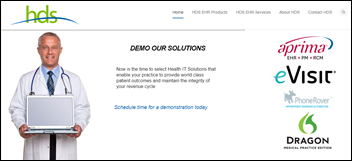 Aprima Medical Software acquires reseller Healthcare Data Solutions for an undisclosed sum. Aprima will take over the Coral Gables, FL-based company's 300 end users from 125 practices across the country. HDS CEO Rodney Barreto expressed interest in selling the company to pursue other interests, a feat that shouldn't be hard given his interesting work history –  stints at the City of Miami Police Dept., Fish & Wildlife Foundation of Florida, and the South Florida Super Bowl Committee make me think he'll keep things local.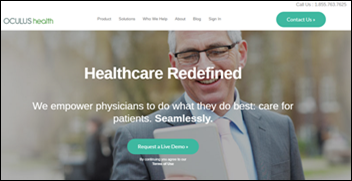 Oculus Health closes an undisclosed amount of Series A funding led by Excel Venture Management. The Portsmouth, NH-based startup will use the financing to further develop its technology-enabled chronic care management offerings, as well as finish up development of a Comprehensive Primary Care Plus service it hopes to roll out in the coming weeks.
---
Announcements and Implementations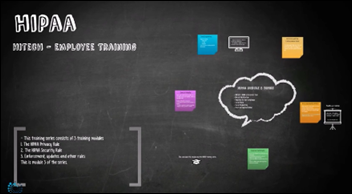 Anchor offers online HIPAA training targeted to the employees of small and medium-sized organizations.
Kansas Medical Mutual Insurance Company and Kansas Health Information Network subsidiary Kammco Health Solutions develops an analytical tool that pulls together clinical data from all participating HIN providers, giving physicians access to high-risk patient, preventative care, readmissions, and disease registry reports.
---
Telemedicine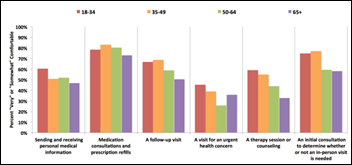 A New Jersey Healthcare Quality Institute survey of 722 adults finds that 84 percent have never received any kind of virtual care, though a third say they would choose telemedicine options if it meant they'd be able to spend more time with their physician, receive care sooner, or save money. State legislators are gearing up to create laws that would define the licensing, privacy, and reimbursement issues surrounding telemedicine.
---
People

Shantanu Agrawal, MD (CMS) joins National Quality Forum as president and CEO.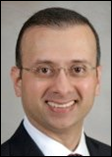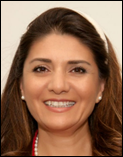 Modernizing Medicine Director of Urology Nadeem Dhanani, MD joins the Electronic Health Record Association Executive Committee. MM Senior Product Manager Ida Mantashi becomes chair of the EHRA Quality Measurement Workgroup.
---
Government and Politics

Acting CMS Administrator Andy Slavitt announces the launch of the Office of Clinician Engagement, which will focus on helping to reduce physician administrative burdens and better engage with them in the field. The office, which Slavitt stresses will not be led from the insular world of DC, will kick off listening sessions this spring led by practicing physicians Ashby Wolfe, MD and Aditi Mallick. Originally announced in October, the new office's first endeavor will be the launch of an 18-month pilot program to reduce medical review for physicians practicing within certain Advanced Alternative Payment Models.
CMS also makes it known that 359,000 providers are now participating in APMs, which include the Medicare Shared Savings, Next-Generation ACO, Comprehensive End-Stage Renal Disease Care, and Comprehensive Primary Care Plus programs. Nearly 3,000 primary care practices and an associated 13,000 clinicians are taking advantage of the first round of the CPC+ model. A second round of participation will begin next year.
---
Research and Innovation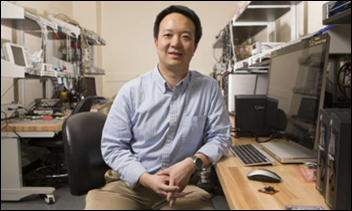 Researchers take data protection to an entirely new level with the development of an EHR password based on a patient's heartbeat. "The ECG signal is one of the most important and common physiological parameters collected and analyzed to understand a patient's' health," says lead researcher Zhanpeng Jin, who has done similar work using a person's "brainprint." "While ECG signals are collected for clinical diagnosis and transmitted through networks to electronic health records," he explains, "we strategically reused the ECG signals for the data encryption. Through this strategy, the security and privacy can be enhanced while minimum cost will be added."
---
Other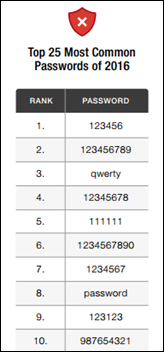 Say it ain't so: A study of 10 million passwords from 2016 data breaches reveals that the most common password is still 123456. The study's authors point some fingers at users, but lay the biggest amount of blame on website operators who "who fail to enforce the most basic password complexity policies."
---
Sponsor Updates
EClinicalWorks will exhibit at the NHMI Annual Orthopaedic Winter Meeting January 20-21 in Stowe, VT.
Blog Posts
---
Contacts
More news: HIStalk, HIStalk Connect.
Get HIStalk Practice updates.
Contact us online.
Become a sponsor.