Top News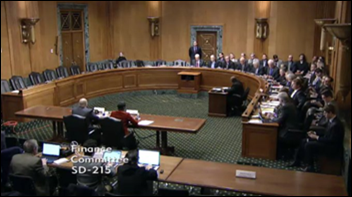 Republican members of the Senate Finance Committee vote to move Rep. Tom Price's (R-GA) confirmation for HHS secretary forward to a full Senate vote after deciding this morning to suspend rules requiring the presence of at least one member of each party. Their Democratic counterparts, who boycotted yesterday's vote, were once again absent.
---
Webinars
February 8 (Wednesday) 1:00 ET. "Machine Learning Using Healthcare.ai: a Hands-on Learning Session." Sponsored by Health Catalyst. Presenter: Levi Thatcher, director of data science, Health Catalyst. This webinar offers a tour of Healthcare.ai, a free predictive analytics platform for healthcare, with a live demo of using it to implement a healthcare-specific machine learning model from data source to patient impact. The presenter will go through a hands-on coding example while sharing his insights on the value of predictive analytics, the best path towards implementation, and avoiding common pitfalls.
Previous webinars are on our YouTube channel. Contact Lorre for information on webinar services.
---
Acquisitions, Funding, Business, and Stock

CompuVision, a managed IT services company based in Santa Barbara, CA, merges with health IT consulting and services firm Sagewood Systems. The newly combined company will operate under the CompuVision name. Sagewood CEO Bill Wood will transition to CompuVision's SVP of Engineering. Alberto Kywi (Cottage Health) has joined the combined company as senior healthcare management consultant.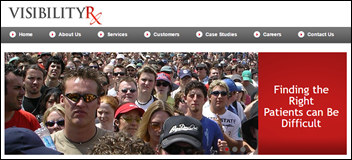 E-prescribing software vendor DrFirst acquires clinical trial recruitment services company VisibilityRx. Terms of the deal were not disclosed. VisibilityRx apparently mines retail pharmacy data to match patients clinical trials. DrFirst President G. Cameron Deemer believes the platform "will enhance the value of our partners' EHR and pharmacy products, while also helping providers deliver the newest and most applicable clinical trial information to their patients."
Speaking of DrFirst, its team has put together HIStalkapalooza recap videos over the last several years. Check this one out to get yourself pumped up for health IT's night out at HIMSS.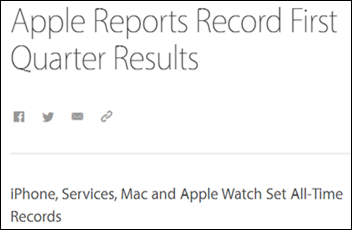 Just a few weeks after CEO Tim Cook takes a pay cut due to sluggish sales, Apple reports record-setting Iphone sales and $78.4 billion in first-quarter revenue. The Apple Watch also had its best quarter ever – a stat that surprises me given the general malaise consumers seem to have sunk into when it comes to wearables.
---
People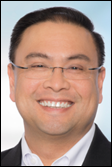 Jeff Lew (Cerner) joins Nextech Systems as VP of product management.
---
Telemedicine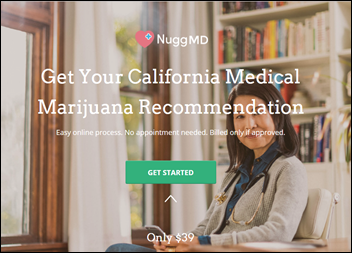 Ganjapreneur reports that NuggMD will expand its online evaluation services for medical marijuana patients beyond its home state of California to include Nevada and Alaska. The company helps patients apply for and receive medical marijuana cards, and connect with a partner dispensary that provides home delivery.
---
Announcements and Implementations

DAS Health makes its AssessURhealth mental health assessment tool available via online portal. Assessment categories include anxiety, alcohol misuse, depression, opioid risk, and somatic symptoms.
---
Government and Politics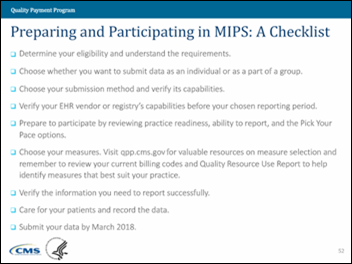 I tuned into the CMS MIPS overview webinar held earlier today to educate myself about the program and to see if any physician pain points jumped out at me. The biggest, by far, has to be the complexity of participation. "I know this can get a little confusing" was uttered quite a few times by MIPS Program Lead Molly MacHarris, who helped take attendees through over 60 high-level slides. It seems to me that, in an effort to attract as many MDs to the program as possible, CMS has inadvertently added a level of participation complexity that will likely leave most physicians wondering where in the world to begin. That being said, the program also has an incredible amount of flexibility when it comes to picking your own pace, and the measurements and categories that best suit individual practices. The slide deck should be available on the CMS website soon. For those who still have questions, feel free to email qpp@cms.hhs.gov or call 866-288-8292.
---
Other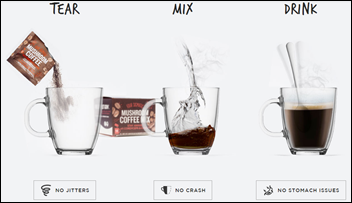 I wonder how many baristas will be serving this on the HIMSS exhibit floor: The Finnish "Funguys" at Four Sigmatic attempt to cash in on the superfoods craze with the introduction of mushroom-infused coffee. The company's green coffee mix includes maitake and chaga mushrooms, which may help to lower blood glucose levels and support digestive health. 
---
Sponsor Updates
Healthwise exhibits at EClinicalWorks Day in New Orleans.
Blog Posts
---
Contacts
More news: HIStalk, HIStalk Connect.
Get HIStalk Practice updates.
Contact us online.
Become a sponsor.