Top News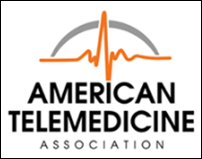 The American Telemedicine Association updates two policy reports – Coverage and Reimbursement, and Physicians Standards and Licensure – to reflect the progress many (if not all) states have made in adopting policies that make it easier for patients to access virtual consults, and providers to be reimbursed for them. Nationwide, all Medicaid agencies now cover some type of telemedicine, with many increasing their coverage of services in homes and schools, as well as those related to substance abuse treatment and counseling, and dental care. The ATA notes that all states now allow some type of telemedicine coverage versus 24 in 2005. Connecticut, Florida, Hawaii, Idaho, Rhode Island, Utah, and West Virginia earned accolades for the steps they've taken to improve telemedicine coverage and reimbursement. Delaware, South Carolina, and Washington, DC were called out for their restrictive policies.
---
Webinars
None scheduled in the coming weeks. Previous webinars are on our YouTube channel. Contact Lorre for information on webinar services.
---
Acquisitions, Funding, Business, and Stock
Jawbone's ongoing lawsuit against Fitbit heats up as new court filings suggest that Fitbit is also under a criminal investigation for trade secret theft. Fitbit contends the investigation "is based on the almost identical fictional allegations that were fully rejected by the International Trade Commission after a nine-day trial on the merits and that Jawbone falsely asserted on the eve of Fitbit's IPO." These legal wranglings make me wonder just how much of Jawbone's financial instability can be traced back to the money it has spent on legal filings since the lawsuits began flying several years ago.
---
Announcements and Implementations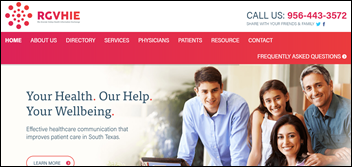 Rio Grande Valley HIE selects Forcare's interoperability solution to help it enhance care coordination amongst its member providers in nine southern Texas counties, and to help it more easily connect to other HIEs in the near future.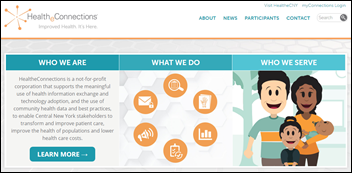 HIE HealtheConnections will offer medical image-sharing capabilities from EHealth Technologies to participating providers across the 11 counties it serves in central New York.
---
Telemedicine

The Houston Chronicle reports that Texas lawmakers have finally agreed on legislation that would make the Lone Star State far more conducive to patients who want to take advantage of such services. Providers, payers, and businesses like Texas-based Teladoc have for years gone back and forth over legislation that would permit the use of telemedicine while protecting their respective interests. Senate HHS Committee Chairman Charles Schwertner, MD (R-TX) will sponsor the legislation (few details of which have been released), and plans to introduce it in the presumably near future.
---
Research and Innovation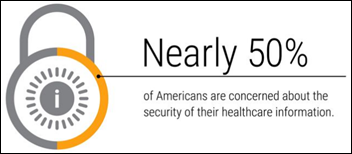 A Xerox survey of 3,000 consumers finds, despite growing concerns around data breaches, that a majority believe sharing their health data between providers will result in improved outcomes. Not surprisingly, 76 percent feel that sharing PHI via secure digital methods is more secure than sharing via fax. Nearly 90 percent believe that wait times associated with diagnoses and test results would shorten if providers could securely share and access PHI. The same percentage of respondents are confident that service quality, including care coordination, would also improve.
An Accenture survey of just over 1,500 people confirms what HIStalk Practice readers already know – providers are looking to virtual health tools to meet increasing consumer demand and to differentiate themselves from the doctor down the street. (The first installment of HIStalk Practice's new Winners Circle series highlights this.) The survey, which admittedly frames its results in the context of health systems, found that 75 percent of consumers would use virtual services but only 21 percent have received such services, highlighting the fact that providers and payers have an untapped market waiting to be explored. Nearly 80 percent of respondents said they'd be up for receiving care virtually some or most of the time – a stat that should get PCPs thinking about how to incorporate telemedicine into their care loop.
---
Other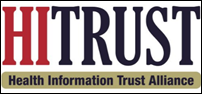 HITRUST welcomes representatives from MGMA, AMA, EHNAC, AHA, and the Texas Medical Association to its CSF Advisory Council, which works to update and ensure the integrity of the organization's information risk management framework. "Having been engaged with HITRUST over the past year – communicating requirements, evaluating draft HITRUST CSF updates for usability, and providing feedback to ensure the CSF addresses the needs of physician practices including smaller ones like mine – I am pleased about the opportunity to formally represent the broader physician community in guiding the HITRUST CSF development," says TMA representative James Walker, MD.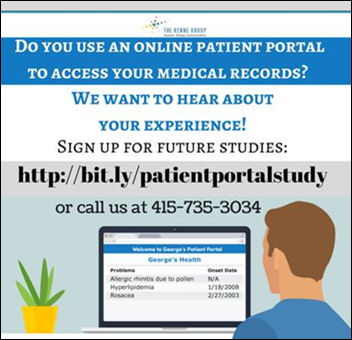 How I would love to be a fly on the wall in these types of focus groups. I suppose my biggest complaint would be that each of the portals that I use can't pull in information from the others, leaving me with a portal for each doctor's office.
---
Contacts
More news: HIStalk, HIStalk Connect.
Get HIStalk Practice updates.
Contact us online.
Become a sponsor.