Top News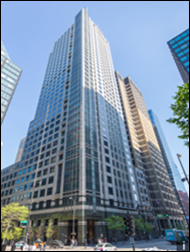 GE Healthcare announces plans to move hundreds of tech workers from its suburban offices in Barrington to its existing office in downtown Chicago later this year. The company expects to employ up to 1,000 at the newly consolidated office, which already includes GE Healthcare's executive management team and GE Transportation's Digital Solutions business. In announcing the move, GE Healthcare CEO John Flannery emphasized the company's desire to be in the midst of Chicago's booming technology scene – part of GE's strategic emphasis on technology that includes a $500 million software spend over the next several years.
---
HIStalk Practice Announcements and Requests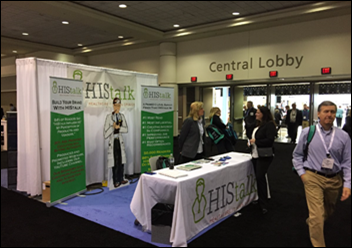 HIMSS was an exhausting blast. I'll be spending this week coming out of the post-conference fog and catching up on news that I didn't get a chance to cover last week. Thanks to everyone who stopped by our booth to say hello. I really enjoyed getting a chance to chat with readers – not to mention catching up with Lorre. It's the one time of year we get to spend time together (with Mr. HIStalk looking over our shoulders to make sure we aren't looking at our phones).
I forgot to mention in my Wednesday recap how hospitable the folks at Ivedix were when I stopped by 10 minutes before closing time. Marketing Director Ashley Fantigrossi was kind enough to walk me through the company's EHR technology and the impact it's having on helping governments and organizations like the CDC monitor disease outbreaks and medication supply lines.
Because the conference can be such a whirlwind, even I sometimes don't get a chance to read through the daily recaps written by Mr. H and Dr. Jayne. Here are our summaries for those that want to catch up:
Jenn's HIMSS Reports
Mr. H's HIMSS Reports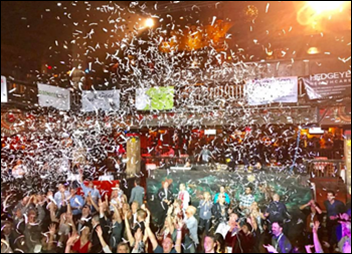 Dr. Jayne's HIMSS Reports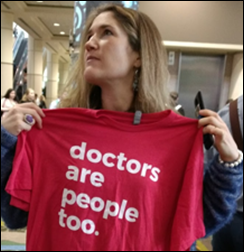 ---
Announcements and Implementations

The Little Clinic rolls out online place-holding for its 215 grocery store clinics in 10 states.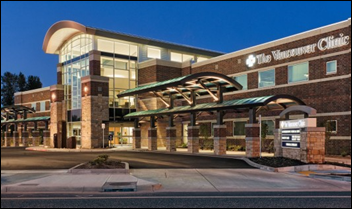 The Vancouver Clinic (WA) adds genomic decision support from ActX to its Epic EHR, which will help alert its 250 physicians to potentially adverse reactions to medication.
The Delaware Health Information Network leverages Medfx's data integration technology to help connect member health data from disparate EHRs to its statewide HIE.
---
Acquisitions, Funding, Business, and Stock

Mountain View, CA-based Drchrono opens a second office to accommodate the growth of its RCM software and services business. The company has brought in Axel Perez as VP of RCM to oversee the new Baltimore location, including the hiring of additional account managers and engineers.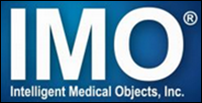 Northbrook, IL-based Intelligent Medical Objects will use an undisclosed amount of funding from Ascension Ventures for expansion and product development.

Data submission vendor ReportingMD will move into larger office space in Georges Mill, NH next month.
---
People

Map Health Management promotes Karen Pilley to CEO of its Revenue Cycle Solutions subsidiary.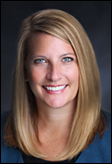 Amy Amick (NThrive/MedAssets) joins SPH Analytics as CEO.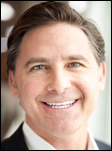 Digital communications company MetTel hires Jake Levy (LG) to head up its new telehealth business.
---
Telemedicine

Just a few weeks after adding telepsychiatry to its service line, PatientClick launches a telemedicine Iphone app for physician practices.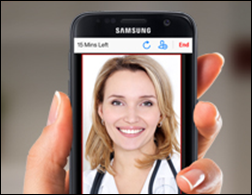 American Well plans to offer its services to Samsung consumers as part of a newly announced partnership.
---
Government and Politics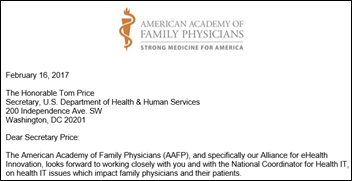 I missed this in my frenzy to prepare for HIMSS: The AAFP offers new HHS Secretary Tom Price, MD an itemized health IT wish list that includes:
Accelerating interoperability, including work on the Direct exchange.
Flipping industry and government focus from creating new health IT to optimizing solutions that already exist, especially when it comes to documentation.
Redesigning health IT with an eye towards seamless workflows.
Realigning regulatory requirements with what's available from vendors.
---
Research and Innovation
Patients prefer paying for doctor visits via credit cards on file, according to a Navicure survey that also found patients and providers disagree on how long it takes payments to be made and received. Less than 20 percent of patients say they pay their bills beyond the three-month mark, while 51 percent of providers say it takes their patients over three months. While the focus of the study seems to be on the convenience CCOF capabilities give to the patient payment process, I'm more interested in the fact that 75 percent of providers claim they provide care cost estimates up front, yet only 25 percent of patients have requested them.
---
Other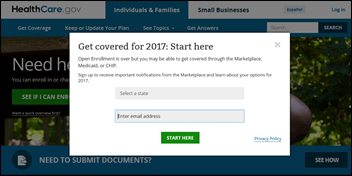 With repeal and replace still in the news, The Washington Post looks at the impact the ACA has had on startups, noting that the law has spurred investors to dump billions of dollars into the digital health startup ecosystem. While the ACA and its resultant investment whirlwind have helped birth dozens of companies focused on helping consumers and other businesses navigate its benefits (and drawbacks), it has also helped spur the likes of Uber and the great gig economy. Stride Health founder Noah Lang is already planning his next steps in the face of the act's impending overhaul – plans that include working with the Trump administration to ensure his company can still help the likes of Uber employees figure out their insurance options.
---
Contacts
More news: HIStalk, HIStalk Connect.
Get HIStalk Practice updates.
Contact us online.
Become a sponsor.