Top News
The Senate Finance Committee votes 13 to 12 to advance the nomination of Seema Verma for CMS administrator to a full Senate vote. "We need experienced and responsible leadership at the helm of our federal agencies and CMS is no exception," said Chairman Orrin Hatch (R-Utah) after the vote was concluded. "The challenges plaguing both Medicare and Medicaid require a strong partnership between the administration and Congress to improve these programs and help enact the necessary reforms to ensure their solvency for future generations. Ms. Verma will help facilitate that partnership and as we work to repeal and replace Obamacare, she will play a vital role in realigning the focus on patient-centered solutions. I look forward to her nomination being considered by the full Senate."
---
Webinars
March 9 (Thursday) 1:00 ET. "PAMA: The 2017 MPFS Final Rule." Sponsored by National Decision Support Company. Presenter: Erin Lane, senior analyst, The Advisory Board Company. The Protecting Access to Medicare Act of 2014 instructed CMS to require physicians to consult with a qualified clinical decision support (CDS) mechanism that relies on established appropriate use criteria (AUC) when ordering certain imaging exams. Providers must report AUC interactions beginning January 1, 2018 to receive payment for Medicare Advanced Imaging studies, with the CDS recording a unique number. Outliers will be measured against a set of Priority Clinical Areas and interaction with the AUC. This webinar will review the requirements for Medicare Advanced Imaging compliance and will review how to ensure that CDS tools submit the information needed for reimbursement. 
Previous webinars are on our YouTube channel. Contact Lorre for information on webinar services. 
---
Acquisitions, Funding, Business, and Stock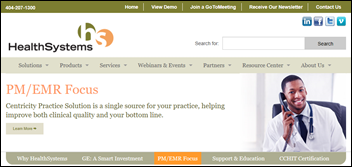 Bedford, TX-based Quatris Health acquires Atlanta-based HealthSystems for an undisclosed sum. Both companies specialize in services, products, and software maintenance for GE Healthcare's Centricity technology for physician practices. HealthSystems CEO Maurice Rosenbaum and COO Larry Stoumen invested in the transaction and will transition to the Quatris team.
---
Announcements and Implementations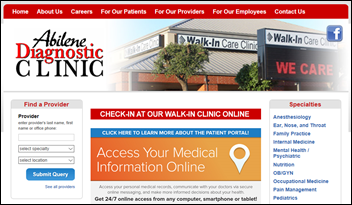 Multi-location Abilene Diagnostic Clinic (TX) streamlines its disparate billing processes with the adoption of InstaMed's OneBill solution.
Harrisonburg Emergency Physicians (VA) selects RCM technology and services from McKesson Business Performance Services.
In other McKesson news, Black Book has recognized the company's IKnowMed EHR as the highest-ranked such product for oncologists and hematologists.

Oberd develops an online enrollment portal to help practices sign up for and implement its patient data collection software, including its MIPS Performance Dashboard.
---
Telemedicine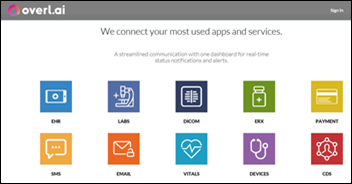 Salt Lake City-based PM and virtual consult company TruClinic acquires software integration startup Overl.ai in an effort to provide easier EHR integration and patient intake processes for its end users. Terms of the deal were not disclosed.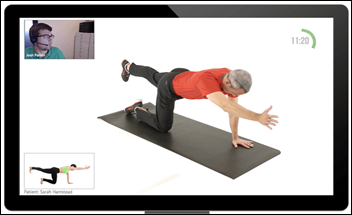 EWellness will release a patient-facing version of its Phzio remote physical therapy treatment app for use with its provider-facing Phzio Telehealth platform. The company will first roll out the app, which will help PTs monitor patient therapy in real time, to patients in California, New York, and Virginia. A nationwide roll out will follow three to six months after.
---
Government and Politics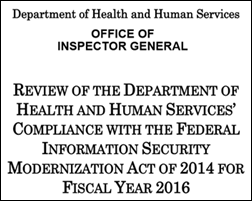 A 69-page OIG audit of HHS cybersecurity practices finds that, while the department has improved – especially in the area of continuous monitoring and overall governance – there is still work to be done. Areas found lacking include identity and access management, risk management, incident response, security training, contingency planning, and contractor systems – all of which could "potentially compromise the confidentiality, integrity, and availability of HHS' sensitive information and information systems."
---
Research and Innovation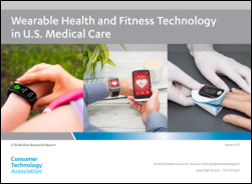 The Consumer Technology Association (organizer of the annual CES conference) believes healthcare is just three years away from reaching "critical mass" when it comes to physicians using patient-generated data from wearables. CTA bases its assumption on several market forces, including the increasing use of wearables in payer and employer health and wellness programs and the increasing willingness of patients to record and submit data via such devices thanks to incentives from the aforementioned programs. (Check out "Health IT Changes the Game for Workplace Wellness" for a a look at how several companies are using technology to improve employee health and their bottom lines.)  The association's prediction may come true, but only if stakeholders can get past that pesky interoperability problem.
---
Other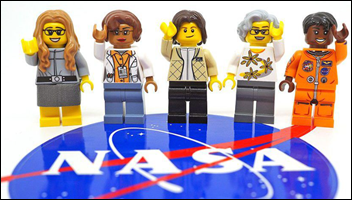 Take a seat, Batman: Lego will introduce a set of figures based on pioneering female NASA scientists, including computer scientist Katherine Hamilton (depicted in the film Hidden Figures), astronaut Mae Jemison, MD astronomer Nancy Grace Roman, and the late astronaut Sally Ride. MIT News editor Maia Weinstock suggested the idea through Lego's Ideas program and eventually beat out 11 other entries with 10,000 votes.
---
Contacts
More news: HIStalk, HIStalk Connect.
Get HIStalk Practice updates.
Contact us online.
Become a sponsor.