Top News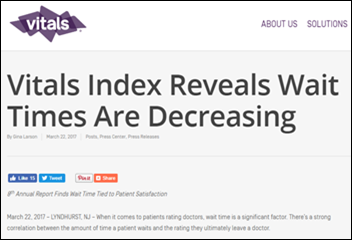 Milwaukee, Portland, and Minneapolis take the top spots for shortest wait times in the latest Vitals report. The study shows that, on average, a patient spends 18 minutes and 35 seconds waiting to see a physician – a decrease of over a minute compared to 2016. Wait times have decreased 13 percent since the annual study launched in 2009. The study's authors surmise that wait times will continue to decrease as options like telemedicine and urgent care facilities continue to proliferate.
---
Webinars


March 29 (Wednesday) 1:00 ET. "Improving patient outcomes with smartphones: UW Medicine Valley Medical Center's story." Sponsored by Voalte. Presenters: James Jones, MBA, MSN, VP of patient care services and nursing operations, UW Medicine Valley Medical Center; Wayne Manuel, MBA, SVP of strategic services, UW Medicine Valley Medical Center. UW Medicine Valley Medical Center dramatically improved patient outcomes after moving to a smartphone-based platform for clinical communication and alarm and alert notification. Before-and-after analysis shows a reduction in hospital-acquired pressure ulcers and skin integrity events, fall and slip events, and medication errors. By limiting overhead paging, the medical center also created a calmer, quieter environment and improved engagement among nursing and hospitalists. Hospital executives will describe their experience and vision for the future in addressing quality, cost, and the patient-caregiver experience.
April 26 (Wednesday) 1:00 ET. "SSM Integrated Health Technologies Clinical Data Migration: Functional and Technical Considerations." Sponsored by Galen Healthcare Solutions. Presenters: Sandy Winklemann, MHA, RHIA, project manager, SSM Integration Health Technologies; Tyler Mawyer, MHA, managing consultant, Galen Healthcare Solutions; Kavon Kaboli, MPH, senior consultant, Galen Healthcare Solutions. GE Centricity and Meditech to Epic EHR transition. Join us for a complimentary webinar as present the decisions that are important to consider when performing a clinical data migration from the point of view of  the healthcare organization program manager, the clinical analyst, and the technical implementation team. Our expert panel will survey data migration considerations, best practices, and lessons learned. The webinar will present a unique client perspective, offering insight into considerations surrounding staffing, clinical mapping, legacy application support, and validation and testing.
Previous webinars are on our YouTube channel. Contact Lorre for information on webinar services.
---
Announcements and Implementations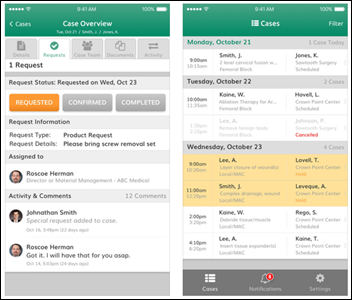 Santa Monica, CA-based Casetabs develops a surgery coordination app for Iphone users, especially ideal for physician practices, ambulatory surgery centers, and hospitals that want to coordinate care amongst caregivers, send and receive real-time patient updates, and reduce cancellations and delays.
Zynx Health will integrate Healthwise patient engagement and educational resources with each step of its care plans, giving providers a more efficient way to pull such content from their EHRs.
---
People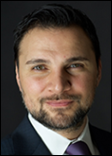 Sam Karam (Optum) joins AMC Health as CTO.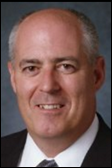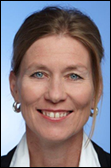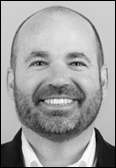 Endotronix hires Mike Dilworth (Nanosphere) as VP of manufacturing and operations, Katrin Leadley, MD (HeartWare) as CMO, and Richard Powers (CardioMEMS) as CIO. The Woodridge, IL-based company has developed cloud-based technology and sensors to help providers and patients detect the onset of heart failure.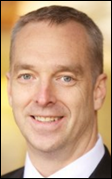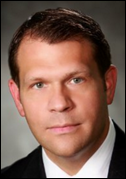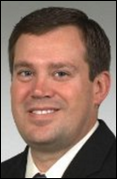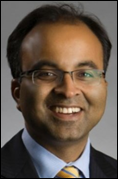 Senior-focused primary care medical, management, and tech company ChenMed hires George Wheeler (Bon Secours Health System) as market president for JenCare Senior Medical Center (VA), Donald Trexler (Acadia General Hospital) as market president for JenCare Louisiana, Jim Whitling (Alcon) as chief of HR, and Gaurov Dayal, MD (Lumeris) as EVP, chief of strategic growth.
---
Government and Politics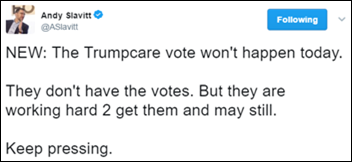 The House vote to repeal and replace the ACA is postponed due to a lack of Republican support.
---
Other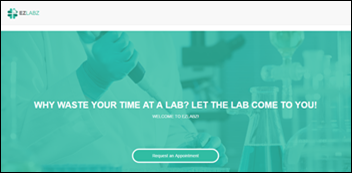 The South Florida Business Journal looks at the waves Miami-based EZLabz is making in the world of mobile lab testing. Launched in 2015 by Physicians Group of South Florida MDs Jordan Hackmeier and Joel Lusky, the company is working to offer local physicians and their patients a cheaper and less time-consuming alternative to blood work done in house or by more well-established companies like Quest Diagnostics and LabCorp. It added an online platform to its mobile in-office services this week. Its founders have yet to draw salaries; instead, they are pouring revenue back into the company in hopes of securing additional investment and launching a mobile app.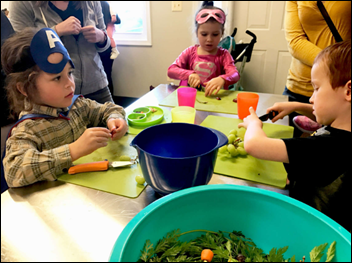 The local news profiles the innovative yet tech-less ways in which one local pediatrician is teaching her patients and their parents some pretty basic concepts about good nutrition. Nimali Fernando, MD started Yum Pediatrics (VA) in 2014 to offer traditional healthcare appointments and cooking classes via her Doctor Yum nonprofit. "This way," she says, "I can see patients on one side of the building or go into the kitchen side and participate in whatever is happening. It's proven to be a really interesting way of practicing pediatrics, but it's absolutely different and fun every day." 
---
Contacts
More news: HIStalk, HIStalk Connect.
Get HIStalk Practice updates.
Contact us online.
Become a sponsor.