Top News
President Trump's decision to table voting on the AHCA didn't stop several PACS from running television ads congratulating Republican lawmakers on passing the bill. Two legislators thanked in the ads did not, in fact, vote for the bill. Twitter commentary was understandably quick to follow, with commentary from former CMS Acting Administrator Andy Slavitt not far behind. Slavitt, who recently announced his affiliation with the Bipartisan Policy Center as a senior advisor, took to USA Today to share his advice on how the administration can move forward with crafting healthcare legislation that will appease both sides of the aisle, and, more importantly, meet the needs of the American people. A snippet:
"In recognition that bigger solutions will take time, the president and Democratic leaders should create a bipartisan commission with experts from Congress and the real world, charged with exploring smart ways to reduce healthcare costs that could result in bipartisan legislation. Healthcare is too expensive. It's the cost of a prescription or a night in the hospital that drives our premiums."
---
Webinars


March 29 (Wednesday) 1:00 ET. "Improving patient outcomes with smartphones: UW Medicine Valley Medical Center's story." Sponsored by Voalte. Presenters: James Jones, MBA, MSN, VP of patient care services and nursing operations, UW Medicine Valley Medical Center; Wayne Manuel, MBA, SVP of strategic services, UW Medicine Valley Medical Center. UW Medicine Valley Medical Center dramatically improved patient outcomes after moving to a smartphone-based platform for clinical communication and alarm and alert notification. Before-and-after analysis shows a reduction in hospital-acquired pressure ulcers and skin integrity events, fall and slip events, and medication errors. By limiting overhead paging, the medical center also created a calmer, quieter environment and improved engagement among nursing and hospitalists. Hospital executives will describe their experience and vision for the future in addressing quality, cost, and the patient-caregiver experience.
April 26 (Wednesday) 1:00 ET. "SSM Integrated Health Technologies Clinical Data Migration: Functional and Technical Considerations." Sponsored by Galen Healthcare Solutions. Presenters: Sandy Winklemann, MHA, RHIA, project manager, SSM Integration Health Technologies; Tyler Mawyer, MHA, managing consultant, Galen Healthcare Solutions; Kavon Kaboli, MPH, senior consultant, Galen Healthcare Solutions. GE Centricity and Meditech to Epic EHR transition. Join us for a complimentary webinar as present the decisions that are important to consider when performing a clinical data migration from the point of view of  the healthcare organization program manager, the clinical analyst, and the technical implementation team. Our expert panel will survey data migration considerations, best practices, and lessons learned. The webinar will present a unique client perspective, offering insight into considerations surrounding staffing, clinical mapping, legacy application support, and validation and testing.
Previous webinars are on our YouTube channel. Contact Lorre for information on webinar services.
---
Announcements and Implementations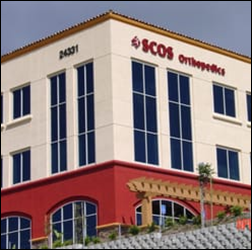 South County Orthopedic Specialists (CA) installs Toshiba Medical's Vantage Elan MR system.
---
Telemedicine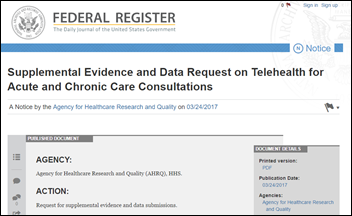 AHRQ asks stakeholders to submit information, including details on completed and ongoing studies, to help inform its review of telehealth for acute and chronic-care consultations. The systematic review will focus on answering the following questions:
Are telehealth consultations effective in improving clinical and economic outcomes?
Are telehealth consultations effective in improving intermediate outcomes?
Have telehealth consultations resulted in harms, adverse events, or negative unintended consequences?
What are the characteristics of telehealth consultations that have been the subject of comparative studies?
Do clinical, economic, intermediate, or negative outcomes vary across telehealth consultation characteristics?
---
People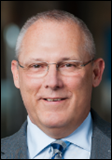 Paul Markowski joins the American Association of Clinical Endocrinologists as CEO. He has quite a track record with medical associations, having most recently served as EVP and CEO of the American College of Chest Physicians. Markowski has also done stints with the AMA, CHEST, and the American Academy of Otolaryngology.
From "snake oil" to salaried staff: The AMA seeks a digital health programs manager to "manage and execute initiatives focused on improving the quality, usability, and effectiveness of EHRs and mobile health technologies for Physician Satisfaction and Practice Sustainability Digital Health Strategy," among other things. Glassdoor.com reviewers give the association's CEO, James Madara, MD a 36-percent approval rating. Forty-two percent would recommend it to a friend. I don't have access to full reviews; however, recent review titles like "No Substance," "A pool of talent squandered by poor leadership decisions," and "Glut of mediocre to horrific middle-management" don't paint a pretty picture for prospective employees.
---
Government and Politics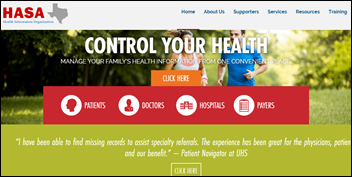 CMS recognizes Healthcare Access San Antonio as a qualified registry. Originally formed as an HIE, it is the first such entity in the state and the first to receive such a designation. Recognition as a registry will enable the nonprofit to expand its service line to include clinical reporting and revenue-capture assistance, particularly for small physician practices. "Since we collect patient information and provide community reports, it made sense for us to develop a suite of services that can relieve the burden from the physician's practice," says HASA Executive Director Gijs van Oort. "Approval from CMS to report on behalf of a practice is a critical component of that."
---
Research and Innovation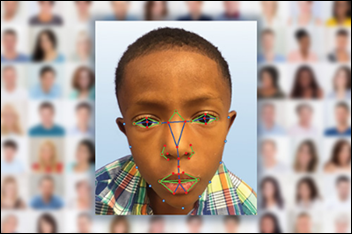 NIH researchers use facial recognition technology akin to that used by Facebook and in airport security screenings to correctly diagnose DiGeorge syndrome, a rare, genetic disease that affects African, Asian, and Latin American children. Using technology developed by Marius Linguraru, an investigator at Children's National Health System's Sheikh Zayed Institute for Pediatric Surgical Innovation, researchers were able to correctly diagnose the disease in children across all ethnic groups nearly 97 percent of the time. The technology has also achieved similar results in diagnosing children with Down syndrome.

CDC releases the results of its most recent National EHR Survey, which looks at the EHR adoption and utilization of in-office physicians. The survey of 10,302 physicians found that primary care docs were the largest group of adopters at 89.6 percent. Cardiologists (95.6 percent), neurologists (94.5), and urologists (94) were top specialty-practice adopters. The field of psychiatry showed the lowest rate of adoption at 61 percent.
---
Other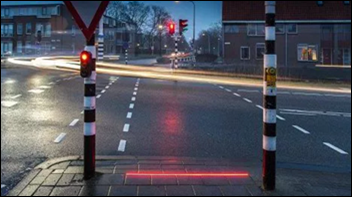 Coming soon to our shores? Given the proclivity of pedestrians to stare down at their phones while walking, Dutch officials embed traffic lights in the pavement as part of a one-street pilot project aimed at curbing traffic accidents. "Smartphone use by pedestrians and cyclists is a major problem," explains a representative from HIG Traffic Systems, which installed the experimental LED light strip/traffic light. "Trams in The Hague regularly make an emergency stop because someone looks at their smartphone instead of traffic."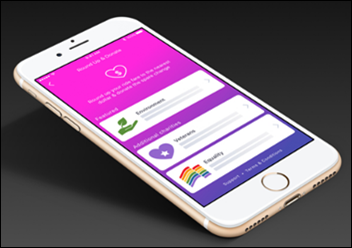 I like this idea: Lyft will test an in-app payment feature that allows customers to round up their fare and donate that difference to charity. It has not yet disclosed what charities it will support. The ride-sharing company is no doubt looking to set itself apart from Uber, which is working its way through a number of crises including several sexual harassment allegations.
---
Contacts
More news: HIStalk, HIStalk Connect.
Get HIStalk Practice updates.
Contact us online.
Become a sponsor.