Top News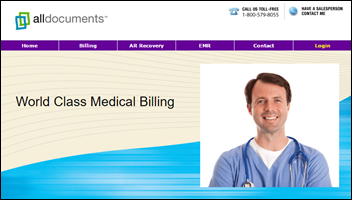 RCM consulting and software services firm IHealth Innovations acquires medical billing and collections company AllDocuments for an undisclosed sum. The deal brings with it offices in San Mateo, CA and Pittsburgh. IHealth, which seems to have come out of stealth mode early last year, already has offices in Kentucky, Georgia, and Virginia. Its New Jersey office came via the acquisition of DNA Healthcare last May.
---
Webinars
April 26 (Wednesday) 1:00 ET. "SSM Integrated Health Technologies Clinical Data Migration: Functional and Technical Considerations." Sponsored by Galen Healthcare Solutions. Presenters: Sandy Winklemann, MHA, RHIA, project manager, SSM Integration Health Technologies; Tyler Mawyer, MHA, managing consultant, Galen Healthcare Solutions; Kavon Kaboli, MPH, senior consultant, Galen Healthcare Solutions. GE Centricity and Meditech to Epic EHR transition. Join us for a complimentary webinar as present the decisions that are important to consider when performing a clinical data migration from the point of view of  the healthcare organization program manager, the clinical analyst, and the technical implementation team. Our expert panel will survey data migration considerations, best practices, and lessons learned. The webinar will present a unique client perspective, offering insight into considerations surrounding staffing, clinical mapping, legacy application support, and validation and testing.
Previous webinars are on our YouTube channel. Contact Lorre for information on webinar services.
---
Announcements and Implementations

CareCloud offers a MIPS Success Guarantee to ensure that its EHR users do not receive MIPS-related penalties from CMS. As part of the guarantee, the company will provide performance coaching and service throughout the 2017 MIPS performance year to increase chances of bonuses in 2019.
---
Acquisitions, Funding, Business, and Stock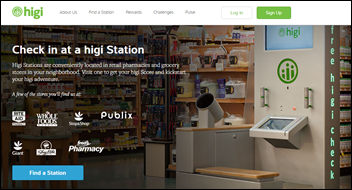 Health screening kiosk company Higi acquires payer-focused consumer health engagement vendor EveryMove, and raises an undisclosed amount of funding in a Series B round led by BlueCross BlueShield Venture Partners. Founded in 2012, Higi's last funding round (in January 2016) brought in $40 million. For contrast, competitor Pursuant Health has raised a total of $41.5 million since launching as Solo Health in 2007.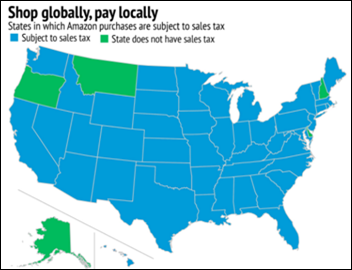 Say it ain't so: Amazon will begin collecting sales tax from every applicable state starting April 1. Shoppers in Hawaii, Idaho, Maine and New Mexico – the last remaining holdouts – may want to make their big purchases sooner rather than later.
---
People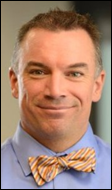 Reed Ferber (Running Injury Clinic at the University of Calgary) joins Biotricity's Board of Advisors.
Tom Ziesmann (Optum) joins Healthcare Associates of Texas as CEO.
---
Government and Politics
The State of Michigan will make the reporting of maternal deaths mandatory beginning April 6 via the Michigan Maternal Mortality Surveillance project, which has previously enabled reporting on a voluntary basis. The state's health department reports that nearly 100 women die annually during pregnancy or within a year of pregnancy – a statistic that unfortunately correlates with a nationwide rise in maternal deaths over the last 20 years.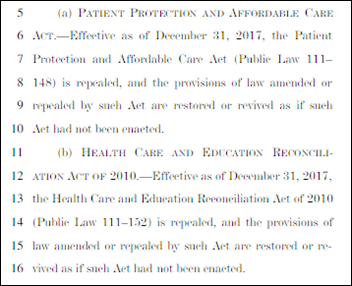 Let's cut to the chase: Rep. Mo Brooks (R-AL) introduces the Obamacare Repeal Act, a one-sentence bill that he believes will separate the wheat from the chaff when it comes to showing "American voters who really wants to repeal Obamacare and who merely acts that way during election time."
---
Other
A US District Judge sentences Anthony Harris to six years in federal prison for his part in stealing the PHI of 13,000 Pediatric Gastroenterology Hepatology & Nutrition of Florida patients. Harris, an administrative employee, and two accomplices accessed the practice's EHR in hopes of using that PHI to apply for credit cards and file fraudulent tax returns using the stolen patient identities.

Mecklenberg County (NC) officials accidentally release the HIPAA-protected medical information of 1,200 people to the local media while attempting to fulfill an open records request related to the health department's failure to notify women of abnormal Pap smear results. County officials will have to report the incident to HHS within 60 days, and are already anticipating fines of up to $5 million. This incident is the second time this year the county has released inappropriate information to the media.
---
Sponsor Updates
Aprima and Healthwise will exhibit at the ACP Internal Medicine Meeting March 30-April 1 in San Diego.
CompuGroup Medical will exhibit at the COLA Annual Symposium April 5-8 in Las Vegas.
EClinicalWorks will exhibit at the Pediatric Urgent Care Conference March 30-31 in New Orleans.
Blog Posts
---
Contacts
More news: HIStalk, HIStalk Connect.
Get HIStalk Practice updates.
Contact us online.
Become a sponsor.