Top News
Findings from Medscape's annual physician compensation report emphasize the many monetary challenges today's MDs face, and the tendency towards burnout those challenges engender. A few findings:
Irrespective of salary, 41 percent of PCPs and 33 percent of specialists believe they should earn more – nearly one in five are working longer hours for fewer wages.
Physician salaries average $294,000 per year; specialists earn nearly $100,000 more than PCPs.
Orthopedists bring home the most bacon at $489,000.
Family physicians and pediatricians bring home the least, with $209,000 and $202,000, respectively.
Providers in rural states tend to make more than their suburban and urban counterparts.
---
Webinars
April 26 (Wednesday) 1:00 ET. "SSM Integrated Health Technologies Clinical Data Migration: Functional and Technical Considerations." Sponsored by Galen Healthcare Solutions. Presenters: Sandy Winklemann, MHA, RHIA, project manager, SSM Integration Health Technologies; Tyler Mawyer, MHA, managing consultant, Galen Healthcare Solutions; Kavon Kaboli, MPH, senior consultant, Galen Healthcare Solutions. GE Centricity and Meditech to Epic EHR transition. Join us for a complimentary webinar as present the decisions that are important to consider when performing a clinical data migration from the point of view of  the healthcare organization program manager, the clinical analyst, and the technical implementation team. Our expert panel will survey data migration considerations, best practices, and lessons learned. The webinar will present a unique client perspective, offering insight into considerations surrounding staffing, clinical mapping, legacy application support, and validation and testing.
Previous webinars are on our YouTube channel. Contact Lorre for information on webinar services.
---
Announcements and Implementations
CoreLinq Innovations adds payment capabilities from Integrity Payment Systems to its lines of outpatient radiology business tools.
Urgent care EHR vendor Edaris Health joins Athenahealth's More Disruption Please program and marketplace. Launched in 2011, the marketplace offers MDP partner products (140 and counting) to Athenahealth end users.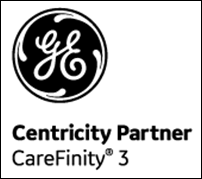 GE Healthcare adds the CareFinity business continuity and archiving solution from EMedApps to its Centricity Partner Program.
OptimizeRx adds access to prescription savings programs from SingleCare Services to its e-prescribing savings platform.
---
Acquisitions, Funding, Business, and Stock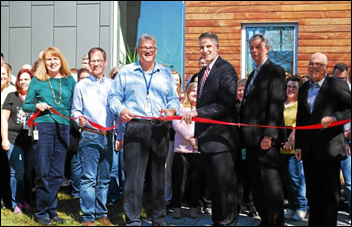 Office Practicum staff make the company's relocation to new corporate headquarters, announced in early March, official with a ribbon-cutting ceremony. The pediatric-focused EHR and PM software company will be at the new office in Fort Washington, PA for at least seven years.
---
People

Bevey Miner (HealthLoop) joins Practice Fusion as CMO.
---
Telemedicine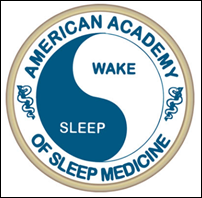 The results of an American Society of Sleep Medicine survey show overwhelming support for telemedicine:
Nearly half of respondents are willing to use telemedicine to see a PCP.
Just over 70 percent of those making more than $75,000 annually would use the technology to see a healthcare professional.
Nearly 70 percent would be willing to see a sleep specialist via virtual consult. (The percentage climbs to 77 percent for Millenials.)
The news is no doubt music to the ears of ASSM, which introduced a telemedicine tool for sleep specialists in January 2016.
---
Other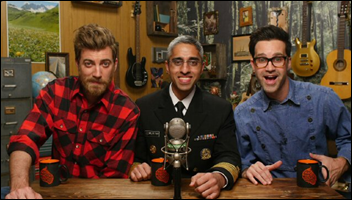 File these guys under "Guilty Pleasure:" US Surgeon General Vivek Murthy, MD tweets/teases (tweases?) his upcoming appearance on Rhett & Link's Good Mythical More Youtube series (a continuation of their Good Mythical Morning series). If you've never heard of these guys, I highly encourage you to check out "My OCD (Song)."
---
Sponsor Updates
Blog Posts
---
Contacts
More news: HIStalk, HIStalk Connect.
Get HIStalk Practice updates.
Contact us online.
Become a sponsor.