Top News
Azalea Health acquires San Diego-based EHR and PM company LeonardoMD for an undisclosed sum. LeonardoMD CEO and pediatric plastic surgeon Ralph Holmes, MD will transition into a physician advisory role at Azalea Health.
---
Webinars
April 26 (Wednesday) 1:00 ET. "SSM Integrated Health Technologies Clinical Data Migration: Functional and Technical Considerations." Sponsored by Galen Healthcare Solutions. Presenters: Sandy Winklemann, MHA, RHIA, project manager, SSM Integration Health Technologies; Tyler Mawyer, MHA, managing consultant, Galen Healthcare Solutions; Kavon Kaboli, MPH, senior consultant, Galen Healthcare Solutions. GE Centricity and Meditech to Epic EHR transition. Join us for a complimentary webinar as present the decisions that are important to consider when performing a clinical data migration from the point of view of  the healthcare organization program manager, the clinical analyst, and the technical implementation team. Our expert panel will survey data migration considerations, best practices, and lessons learned. The webinar will present a unique client perspective, offering insight into considerations surrounding staffing, clinical mapping, legacy application support, and validation and testing.
Previous webinars are on our YouTube channel. Contact Lorre for information on webinar services.
---
Announcements and Implementations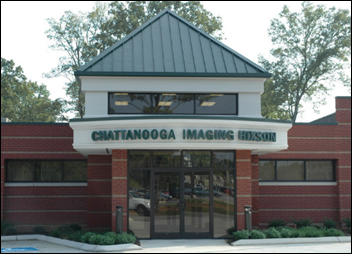 Associates in Diagnostic Radiology and Plaza Radiology – both based in Tennessee – extend their RCM agreements with Zotec Partners.
AthenaHealth adds electronic prior authorization technology from CoverMyMeds to its AthenaClinicals EHR.
---
Acquisitions, Funding, Business, and Stock
The Pennsylvania Medical Society creates The Care Centered Collaborative, a practice management company aimed at helping Pennsylvania physicians transition to value-based care business models. PAMED has earmarked $15 million for eventual CCC development, including the hiring of 10 FTEs.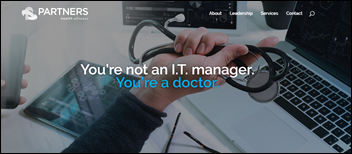 New Jersey-based healthcare management company Partners in Care and physician hospital organization CentraState Healthcare Partners form Partners Health Alliance. PHA will provide practice management services focused on help its 700-plus members in The Garden State better leverage value-based contracts with commercial and government payers.
---
People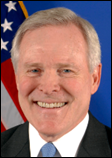 Former US Navy Secretary Ray Mabus joins Heal's Board of Directors. Mabus launched the 21st Century Sailor and Marine health improvement initiative during his eight-year stint as secretary in an effort to reduce sexual assault, suicide, and alcohol and drug abuse.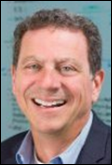 Michael Ross, MD (Connected Health Strategies) joins Cureatr as a senior clinical advisor.
---
Government and Politics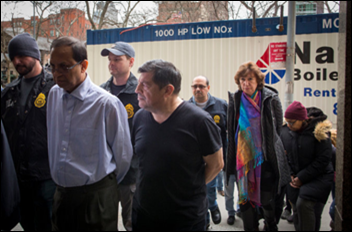 New York officials arrest 13 people including physicians, office managers, NPs, and PTs for their alleged roles in a pill-mill ring involving three clinics in Brooklyn. Over the course of five years, the clinics prescribed 6.3 million opioid pills and received over $24 million in fraudulent reimbursements from CMS stemming from unnecessary testing. The investigation kicked off in 2012 (the same year the state's I-Stop PDMP legislation was passed) when officials noticed a group of "doctor shoppers" becoming extremely active in their medically unnecessary prescription-seeking efforts. No mention has been made thus far of what role New York's PDMP had in the investigation.
---
Telemedicine
Crain's covers the ongoing efforts of Blue Cross Blue Shield of Michigan and Blue Care Network to help 23 physician organizations implement telemedicine services via its physician group incentive program. Seventeen organizations have submitted telemedicine plans that could generate additional reimbursements beginning next month. Six have launched services in some of their practices, while another six are still weighing their options. "The physicians recognize the need to incorporate telehealth into their primary care practices to avoid the fragmentation of care and overuse of antibiotics that could occur if their patients use stand-alone urgent care telehealth centers," says BCBS consultant Margaret Mason.
---
Research and Innovation
A study in the Journal of the American Pharmacists Association finds that pharmacists have a better chance of resolving prescription questions when they reach out to physicians by phone rather than fax. The fact that the fax machine is mentioned at all in this study reinforces the fact that there are still many practices that have yet to make the leap to e-prescribing – perhaps with good reason. Of those that have gone digital, researchers found that new prescriptions sent via eRx required clarification four times more than those that were faxed, and twice as often as those that were written. The researchers point out that there is obviously room for improvement when it comes to e-prescribing interfaces.
---
Other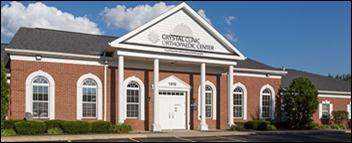 The IT team at Crystal Clinic Orthopaedic Center (OH) take matters into their own hands when they realize their EHR vendor can't get them connected to the state PDMP before the end of the year. In six weeks, CIO Gregg Zolton and Gary Pennington, MD led development of an interface "button" that connects their EHR to the Ohio Automated Rx Reporting System. CCOC clinicians can now access OARRS information in less than a second; it previously took seven minutes. "The opioid epidemic could not wait for our vendor to develop the integration software for our EHR system," says Zolton. "With the professional talent of our IT staff, we were able to integrate the OARRS program in six weeks without the assistance of our vendor." Google wasn't much help in my quest to determine what EHR the clinic uses. CCOC uses Medfusion and YourCareUniverse for its patient portals on the clinic and hospital side, respectively.
---
Sponsor Updates
Blog Posts
---
Contacts
More news: HIStalk, HIStalk Connect.
Get HIStalk Practice updates.
Contact us online.
Become a sponsor.