Top News
Accounting firm Dean Dorton Allen Ford acquires physician billing and credentialing business Metro Medical Solutions for an undisclosed sum. MMS will be rolled into the Dean Dorton Healthcare Solutions consulting practice. Both companies are based in Louisville, KY.
---
Reader Comments
From Just the Fax: "Re: 'A study in the Journal of the American Pharmacists Association finds that pharmacists have a better chance of resolving prescription questions when they reach out to physicians by phone rather than fax.' In discussing a recent study of pharmacy communications, the fact that they are still using faxes was noted as evidence that e-prescribing is still not sufficient in its adoption. There may be multiple explanations. We use e-prescribing routinely – we are in NY. Yet we still get frequent faxes from pharmacies. Even when I've called and pleaded with them to stop, they refuse to do so. Sometimes they send them to the primary care physician for renewal even when the original script was from a specialist. This happened with one of my patients a few weeks ago and the primary care physician submitted it for the wrong dose. Then the managed care company refused to fill it for the right dose because it had already been filled for the month. But that kind of error probably wouldn't be identified as such. Automatic faxes are also a problem because there is a tendency for people to just sign them and fax them back without calling the patient or looking at the chart. Perhaps some MDs like them but I find them risky."
---
Webinars
April 26 (Wednesday) 1:00 ET. "SSM Integrated Health Technologies Clinical Data Migration: Functional and Technical Considerations." Sponsored by Galen Healthcare Solutions. Presenters: Sandy Winklemann, MHA, RHIA, project manager, SSM Integration Health Technologies; Tyler Mawyer, MHA, managing consultant, Galen Healthcare Solutions; Kavon Kaboli, MPH, senior consultant, Galen Healthcare Solutions. GE Centricity and Meditech to Epic EHR transition. Join us for a complimentary webinar as present the decisions that are important to consider when performing a clinical data migration from the point of view of  the healthcare organization program manager, the clinical analyst, and the technical implementation team. Our expert panel will survey data migration considerations, best practices, and lessons learned. The webinar will present a unique client perspective, offering insight into considerations surrounding staffing, clinical mapping, legacy application support, and validation and testing.
Previous webinars are on our YouTube channel. Contact Lorre for information on webinar services.
---
Announcements and Implementations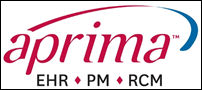 Aprima Medical Software will add ActX's genomic decision-support technology to its EHR, giving end users drug genomic interaction alerts as part of their prescription workflows. ActX entered into a similar arrangement with CompuGroup Medical earlier this year.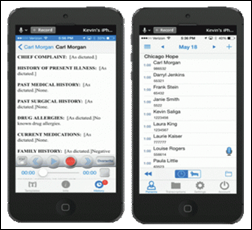 ZyDoc retools its TrackDoc cloud-based transcription technology to include an EHR-integrated smartphone app and enhanced security.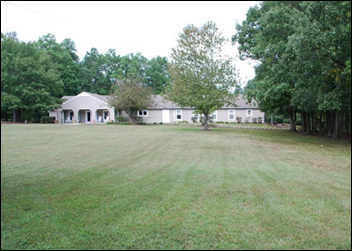 Gateway Homes (VA) selects the AlphaFlex EHR from Mediware Information Systems to help improve its mental health skills-building and psychosocial services rehabilitation services at its three facilities.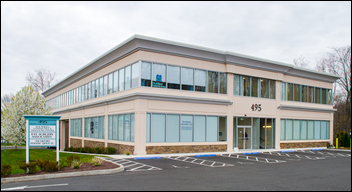 The Vascular Experts implements Meridian Medical Management's VertexDR PM and EHR software, and PrecisionBI analytics tool at its eight outpatient surgical facilities across Connecticut and New York.
---
Telemedicine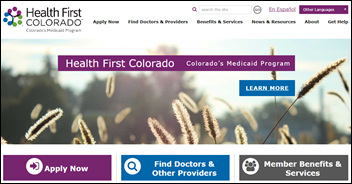 The State of Colorado's Medicaid program offers members real-time, text-based mental health consults from Ieso Digital Health through a partnership with behavioral health company Beacon Health Options.
The American Telemedicine Association releases guidelines child and adolescent telemental health, plus stroke assessment.
---
People
Kellie Rice (Together Health Network) joins primary care services and support company ConcertoHealth as executive director of its Michigan market.
---
Research and Innovation

Researchers determine that hospital-based physicians are more likely than their practice-based counterparts to refer patients complaining of back pain, headaches, or upper respiratory tract infections for CT or MRI scans and X-rays, and for further evaluation by a specialist. The authors of the resultant study, which analyzed data from 31,000 appointments, posit that the unnecessary, or low-value, testing and referrals may be due to the fact that hospital-based MDs have such technology at their fingertips. The study also found that physicians – no matter their location – who did not have a steady relationship with the patient beforehand were more likely to order tests.
---
Other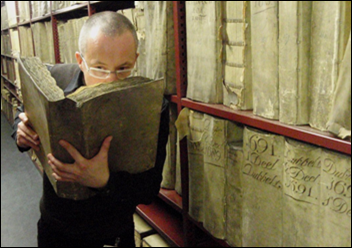 Just in time for National Library Week: Researchers develop the Historic Book Odor Wheel, an olfactory identification tool similar to those used to characterize the smells of coffee or wine. The need for such a wheel is part of a greater heritage research project aimed at developing guidelines for characterizing, preserving, and potentially recreating old smells. "When we talk to curators of historic libraries, they point out that smell is the first really important reaction between the visitor and the library itself," explains researcher Matija Strlič. Colleague Cecilia Bembibre adds that while smell isn't the whole picture, it "starts a conversation with philosophers, scientists, anthropologists, technologists, and the public itself about what we need to describe a smell."
---
Contacts
More news: HIStalk, HIStalk Connect.
Get HIStalk Practice updates.
Contact us online.
Become a sponsor.