Top News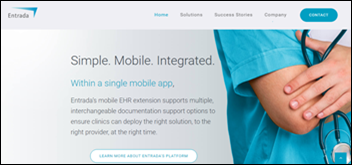 Quality Systems subsidiary NextGen Healthcare will acquire mobile physician documentation and communication technology vendor Entrada in a deal worth $34 million. NextGen President and CEO Rusty Frantz says the company will focus on expanding Entrada's capabilities. The two companies last made headlines together in 2012, when NextGen added Entrada software to its ambulatory EHR and PM systems.
---
Webinars
April 26 (Wednesday) 1:00 ET. "SSM Integrated Health Technologies Clinical Data Migration: Functional and Technical Considerations." Sponsored by Galen Healthcare Solutions. Presenters: Sandy Winklemann, MHA, RHIA, project manager, SSM Integration Health Technologies; Tyler Mawyer, MHA, managing consultant, Galen Healthcare Solutions; Kavon Kaboli, MPH, senior consultant, Galen Healthcare Solutions. GE Centricity and Meditech to Epic EHR transition. Join us for a complimentary webinar as present the decisions that are important to consider when performing a clinical data migration from the point of view of  the healthcare organization program manager, the clinical analyst, and the technical implementation team. Our expert panel will survey data migration considerations, best practices, and lessons learned. The webinar will present a unique client perspective, offering insight into considerations surrounding staffing, clinical mapping, legacy application support, and validation and testing.
Previous webinars are on our YouTube channel. Contact Lorre for information on webinar services.
---
Announcements and Implementations
Care 24/7 will integrate educational video content from The Wellness Network into its care plans for Medicare patients, particularly those with chronic conditions.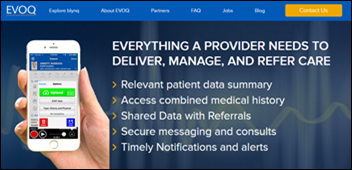 Evoq develops a smartphone app to help physicians collect and share EHR data from multiple sources. The Blynq app can also act as a PHR for patients.
---
Acquisitions, Funding, Business, and Stock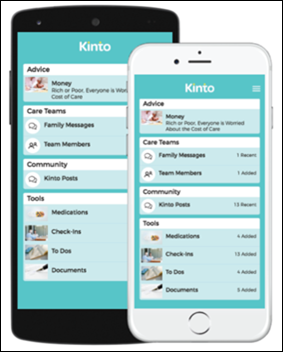 Boston-based Redstar Ventures co-founders Jeet Singh and Joe Chung develop Kinto, an app designed to help caregivers, particularly those that care for seniors, check in with their family members, collaborate with care teams, and manage medications. Singh and Chung are serial entrepreneurs, having founded a number of companies including an e-commerce company that was eventually sold to Oracle. Kinto seems to be their first foray into healthcare.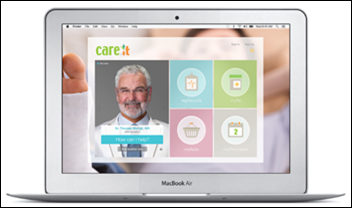 Spartanburg, SC-based Care.IT (pronounced "carrot") takes over a former CareWorks clinic in a Weis Markets store in Schnecksville, PA. Care.IT, which seems to have made a small name for itself as a telemedicine company, will offer in-person and virtual care via a team led by former LeHigh Valley Health NP Fran Fasching.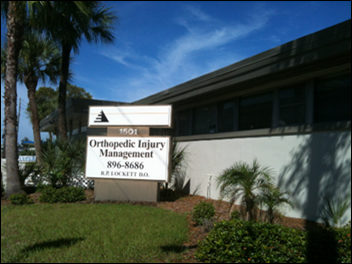 Care coordination and PHR software company CareSync goes after Florida-based Orthopedic Injury Management for back payments of $53,000. The practice isn't the only one that owes money to the Tampa, FL-based company. It filed similar money-collection proceedings against eight other customers in late March – a fact that makes me wonder how often other health IT companies that cater to struggling physician practices deal with this problem.
---
Government and Politics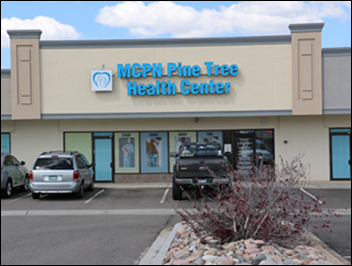 OCR fines Denver-based Metro Community Provider Network $400,000 for potential noncompliance with HIPAA due to a lack of protocol around the safeguarding of electronic PHI. The FQHC will also have to put a corrective action plan into place. The fine stems from an early 2012 data breach reported by MCPN to OCR, after which it failed to conduct a timely risk analysis as required.
---
Telemedicine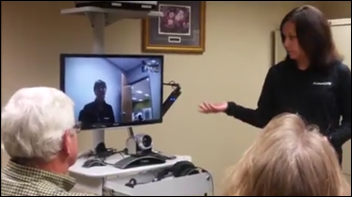 Rotary Senior Living (IA) offers residents virtual consults through Avera eCare's long-term care program.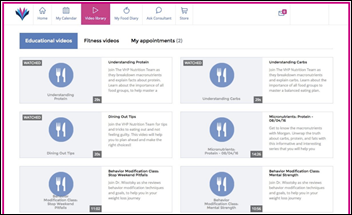 New York-based startup Virtual Health Partners raises an undisclosed amount of Series A funding, which it will no doubt use to further develop its white-label virtual nutrition and wellness software.
---
Other

Samuel Williams, MD makes the local news when he lets it be known that he hopes to offer "$1 a minute" office visits once his Williams Geriatric Medicine and Medical Services practice opens in Albany, GA. He is also weighing his telemedicine options – a wise move given that he hasn't yet acquired office space. Williams seems genuine in his intent to offer affordable care to an elderly population of patients living in a rural area with limited incomes and access to physicians. "I know how expensive medical bills can be," he says. "I'm just trying to get started. The one thing that everyone can agree on is that everyone needs healthcare. My goal is to provide the best primary care possible."
---
Sponsor Updates
AdvancedMD expands its professional services team.
The local paper profiles Hartford Healthcare's (CT) plans to build a predictive analytics "command center" powered by GE Healthcare.
Blog Posts
---
Contacts
More news: HIStalk, HIStalk Connect.
Get HIStalk Practice updates.
Contact us online.
Become a sponsor.