Top News
The State of Michigan successfully updates the Michigan Automated Prescription System, which enables prescribers to see which controlled substances have been prescribed to patients. New PDMP features include data-sharing between states, a decrease in look-up time from 10 minutes to a few seconds, and real-time data uploads. The upgrade is the result of a deal the state made with Appriss Health last fall that called for an overhaul of the MAP system. Implementation of the new technology took six months.
---
Webinars
April 26 (Wednesday) 1:00 ET. "SSM Integrated Health Technologies Clinical Data Migration: Functional and Technical Considerations." Sponsored by Galen Healthcare Solutions. Presenters: Sandy Winklemann, MHA, RHIA, project manager, SSM Integration Health Technologies; Tyler Mawyer, MHA, managing consultant, Galen Healthcare Solutions; Kavon Kaboli, MPH, senior consultant, Galen Healthcare Solutions. GE Centricity and Meditech to Epic EHR transition. Join us for a complimentary webinar as present the decisions that are important to consider when performing a clinical data migration from the point of view of  the healthcare organization program manager, the clinical analyst, and the technical implementation team. Our expert panel will survey data migration considerations, best practices, and lessons learned. The webinar will present a unique client perspective, offering insight into considerations surrounding staffing, clinical mapping, legacy application support, and validation and testing.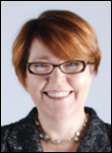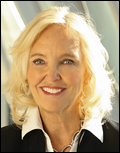 April 28 (Friday) 1:00 ET. "3 Secrets to Leadership Success for Women in Health IT." Sponsored by HIStalk. Presenters: Nancy Ham, CEO, WebPT; Liz Johnson, MS, FAAN, FCHIME, FHIMSS, CHCIO, RN-BC CIO, Acute Care Hospitals & Applied Clinical Informatics – Tenet Healthcare. Join long-time C-level executives Liz Johnson and Nancy Ham as they share insights from nearly three decades of navigating successful healthcare careers, share strategies for empowering colleagues to pursue leadership opportunities, and discuss building diverse executive teams. This webinar is geared toward female managers and leaders in healthcare IT seeking to further develop their professional careers. It's also intended for colleagues, executives, and HR personnel who are looking to employ supportive techniques that ensure diversity in the workplace.
Previous webinars are on our YouTube channel. Contact Lorre for information on webinar services.
---
Announcements and Implementations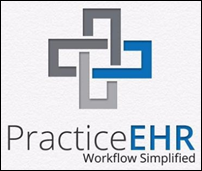 Practice EHR announces e-prescribing capabilities for controlled substances.

Melville, NY-based Sequel Systems, developer of the SequelMed EHR, makes a similar announcement.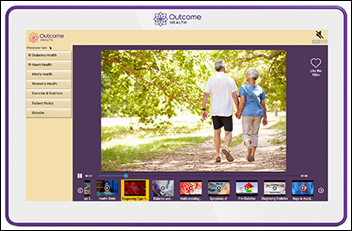 Outcome Health will serve up educational patient content from the American Urological Association to AUA-member practices via its digital content technologies, which include anatomy boards, educational tablets, and mobile connectivity.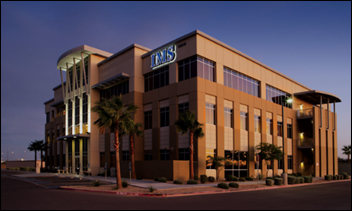 Integrated Medical Services, a multispecialty group with 50 locations across Phoenix, AZ, signs on for RCM software and services from Zotec Partners.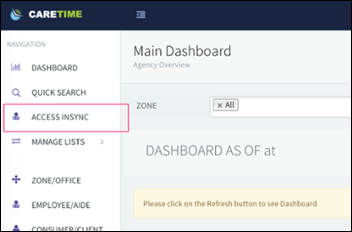 In an effort to better serve home healthcare providers, CareTime adds EHR and PM capabilities from InSync Healthcare Solutions to its electronic visit verification software.
---
Acquisitions, Funding, Business, and Stock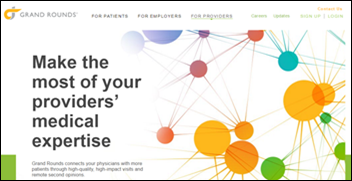 Patient-provider matching tech company Grand Rounds opens its first office on the East Coast. The San Francisco-based business, which targets its solution to employers, expects to bring 150 jobs to the new 22,000 square-feet facility in Lewiston, ME over the next five years. Local employer Dead River Co. has signed up for its services.
---
People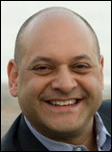 Amazing Charts founder Jon Bertman, MD joins MTBC to lead the final development and launch of the company's new AI-powered TalkEHR. Bertman also seems to still be involved with AfraidtoAsk.com, a website he launched in 1996 that promises to provide "detailed and personal information on topics that most other healthcare websites are afraid to show."
---
Telemedicine

San Francisco-based PlushCare rolls out a homegrown EHR to its 50 physicians providing direct-to-consumer telemedicine services in 16 states. The new Lemur EHR includes features powered by Surescripts, Eligible, and Elsevier.
---
Other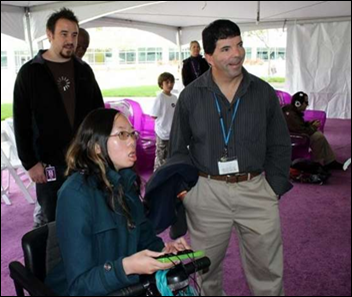 Phys.org profiles the ways in which disabled gamers are creating special controllers to help them overcome the challenges that many video games present, including the need to quickly and repeatedly press buttons, and the need to keep up with a game's overall pace. One gamer – paralyzed from the neck down – has invented an on-screen keyboard that he controls with head motions via a specially designed "headmouse." Disabled gamers interviewed for the article emphasize that games are a reminder that "you need to fight to succeed, especially us with difficult diagnoses."
---
Sponsor Updates
EClinicalWorks will exhibit at the MPCA Spring Symposium April 19-20 in Helena, MT.
Blog Posts
---
Contacts
More news: HIStalk, HIStalk Connect.
Get HIStalk Practice updates.
Contact us online.
Become a sponsor.