Top News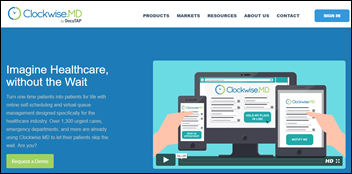 DocuTap acquires online scheduling startup Clockwise.MD for an undisclosed sum. It is the first acquisition for the Sioux Falls, SD-based vendor of EHR and PM technologies for urgent care clinics. Acquired by private equity firm Warburg Pincus last year, DocuTap has raised over $28 million since opening for business in founder and CEO Eric McDonald's basement in 2000. The company will take on Clockwise.MD's 30 employees and Atlanta-based HQ. Clockwise.MD co-founder Mike Burke, who will join DocuTap's executive team says that the combined teams will "keep working on the patient experience with specific expertise in wait time transparency, and we'll continue to do it in urgent care and beyond."
---
Webinars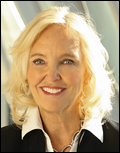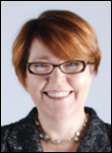 April 28 (Friday) 1:00 ET. "3 Secrets to Leadership Success for Women in Health IT." Sponsored by HIStalk. Presenters: Nancy Ham, CEO, WebPT; Liz Johnson, MS, FAAN, FCHIME, FHIMSS, CHCIO, RN-BC CIO, Acute Care Hospitals & Applied Clinical Informatics – Tenet Healthcare. Join long-time C-level executives Liz Johnson and Nancy Ham as they share insights from nearly three decades of navigating successful healthcare careers, share strategies for empowering colleagues to pursue leadership opportunities, and discuss building diverse executive teams. This webinar is geared toward female managers and leaders in healthcare IT seeking to further develop their professional careers. It's also intended for colleagues, executives, and HR personnel who are looking to employ supportive techniques that ensure diversity in the workplace.
Previous webinars are on our YouTube channel. Contact Lorre for information on webinar services.
---
Announcements and Implementations

CareSet Labs releases an open data set under the slightly tongue-in-cheek PaPR acronym that highlights the different ways (e-prescribing, fax, paper) prescribers send prescriptions to pharmacies. Culled from Medicare Part D data, the CareSet data breaks down trends by individual prescriber.
Eye Care Leaders plans to add DrFirst's medication management and e-prescribing software to its EHR for ophthalmologists this summer.
---
Acquisitions, Funding, Business, and Stock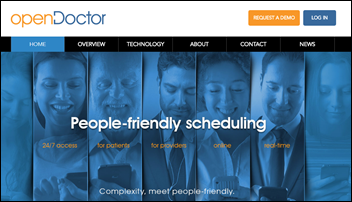 University Radiology (NJ) decides to invest in OpenDoctor, a company that specializes in white-label appointment scheduling and communications software. University Radiology has used OpenDoctor's technology at its 20 locations for the last several years.
---
People

Sally Szumlas, RN (Family Health Network) joins the American Osteopathic Association as COO.
---
Government and Politics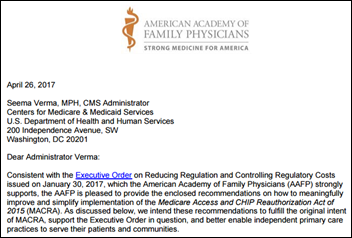 AAFP sends CMS an 11-page list of suggestions for simplifying MACRA. It wastes no time in highlighting its disdain for MIPS, which it cites as "an overbuilt system … unlikely to be successful in identifying high-value clinicians." The association wants CMS to do away with documentation guidelines for evaluation and management codes for PCPs in the MIPS and AAPM pathways, and get ride of the "complicated and entirely uncalled for MIPS APM category." It also lobbies for moving away from health IT utilization measures for Advancing Care Information.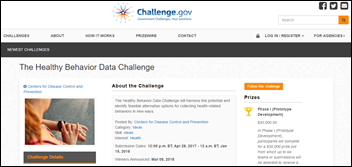 The CDC launches the $100,000 Healthy Behavior Data Challenge to gain insight into how data sources and collection from wearables, apps, and social media can be used to inform public health research and programs related to nutrition, exercise, sedentary behaviors, and/or sleep. Up to three teams with the most promising concepts will be invited to test their ideas for public health surveillance. The first round of submissions is due August 4.
---
Research and Innovation
AHRQ awards Indiana University researchers nearly $300,000 to develop software that will enable patients with chronic heart failure to access and act upon data from their implantable cardiac devices and other self-report information. The Power to the Patient technology will then serve up reports and recommendations via patient portal or smart watch.
---
Other

Health Datapalooza gets into swing in Washington, DC. Several HHS leaders have already or are scheduled to make appearances. Secretary Tom Price, MD didn't pull any IT punches in his opening remarks this morning, referring to health IT as a burden "on physicians and all healthcare providers. The promise of big data and health IT is so great, absolutely remarkable. But we must not, cannot continue to get this wrong with the sense that sometimes comes out of this town, and that is a one-size-fits-all, inflexible system for our nation's physicians and patients simply will not work."
---
Contacts
More news: HIStalk, HIStalk Connect.
Get HIStalk Practice updates.
Contact us online.
Become a sponsor.