Top News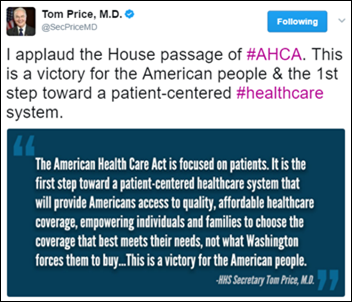 The House passes the American Health Care Act largely along party lines. You can find a summary of the AHCA's major provisions here. The Senate is expected to craft its own version of the bill before voting on it.
---
Webinars
None scheduled soon. Previous webinars are on our YouTube channel. Contact Lorre for information on webinar services.
---
People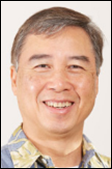 Hawai'i HIE Director of Services Francis Chan takes on the role of interim ED at the state's only health information exchange. Founding ED Christine Sakuda plans to join Transform Hawai'i Government.


Online mental health provider Ieso Digital Health hires Craig Gravina (Cogstate) as CTO and Gidget Madix (Bensinger, DuPont & Associates) as chief growth officer.
---
Announcements and Implementations
Practice Suite adds credit card processing software integration capabilities from Singular Payments to its PM system.
Greenway Health adds mobile image capture and data management software from RxPhoto to its EHR.
---
Telemedicine

MDLive encourages a federal judge in Florida to throw out a class-action lawsuit claiming the company sends screenshots of PHI to a third-party without patient permission. The Sunrise, FL-based company contends the practice is clearly spelled out in its user terms and conditions.

American Well adds breastfeeding support from certified lactation consultants to its virtual consult services for employers, payers, and health systems. The service sounds good in theory, especially for anxious new mothers, but I have to wonder if the initial $130 visit fee will deter utilization. With so few companies offering paid parental leave, most families find themselves on much tighter budgets, putting such a service in the "luxury" category for many. Perhaps AmWell and its future competitors should consider offering gift cards to be given at baby showers.
---
Research and Innovation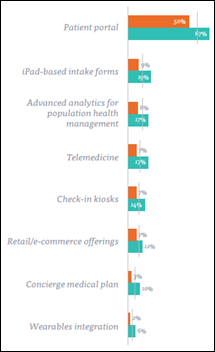 A practice performance survey of 2,000 physicians and practice administrators finds that practices deemed "high-performing" (those that, year over year, saw an increase in collections, locations, providers, patient volume, and provider satisfaction) were twice as likely as those deemed "falling behind" to adopt new technology to attract and retain patients. While keen on portals, analytics, telemedicine, and self-service intake software, this group of providers has no interest in incorporating wearables. Perhaps most interesting to me is the result that shows physicians in these more tech-savvy practices report higher job satisfaction, which seems counter to the widely-held belief that health IT (particularly EHRs) cause office-based physicians no end of frustration for a variety of reasons.
---
Other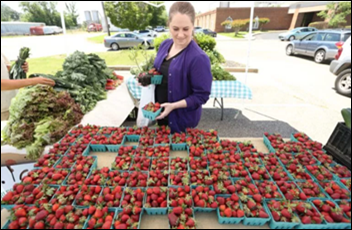 Walking the talk: Endocrinology Consultants (MS) hosts a pop-up farmers market outside of their clinic to help give patients, staff, and passers-by a taste of what healthy eating should like. The clinic partnered with the local farmer's market and civic organizations, which were also on hand to offer information about fitness classes. Seems like there's some incentivizing that could happen with this concept, either through coupons sent in the mail to new or prospective patients, or coupons for produce given out at appointments.
You have to wonder what sort of security protocols Han Solo rigged up for the Millenium Falcon's systems – other than a Wookie, of course. Hopefully his password didn't start with a 1 and end with a 6, as so many still do.
---
Contacts
More news: HIStalk, HIStalk Connect.
Get HIStalk Practice updates.
Contact us online.
Become a sponsor.