Top News

A Black Book survey of nearly 9,000 practices identifies the top challenges physicians are dealing with when it comes to MACRA participation. Seventy-seven percent are on the hunt for software that will support their MIPS endeavors, making me wonder if vendors will conveniently contract buzzword-itis and rebrand some of their offerings to suit physician Google searchers (as we saw, and still see, with "population health management"). Other health tech-related nuggets include:
Over 80 percent of users are optimizing their EHRs for MIPS.
A similar percentage believe an audit of their current technology will help position them for MIPS success, yet 75 percent of practices with three or fewer physicians can't afford to hire outside help.
Over 20 percent of those surveyed had planned on delayed implementation of the program; as such, 80 percent have no MACRA plan in place and hope to play catch up with a turnkey solution bought at the last possible minute.
Seventy-five percent of independents are considering selling their practices to reduce increasingly oppressive administrative burdens.
---
HIStalk Practice Announcements and Requests
Thanks to PerfectServe for supporting HIStalk Practice. Click the logo above for more information. Learn about the benefits of sponsoring HIStalk Practice here.
---
Webinars
None scheduled soon. Previous webinars are on our YouTube channel. Contact Lorre for information on webinar services.
---
Acquisitions, Funding, Business, and Stock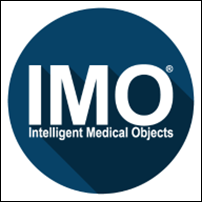 Intelligent Medical Objects receives a patent for its system of terminology management that responds quickly to regulatory changes and simplifies coding.
---
People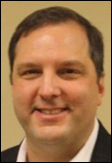 Reed Liggin joins EazyScripts as CEO. Liggins comes to the e-prescribing tech company from Athenahealth by way of its 2015 RazorInsights acquisition.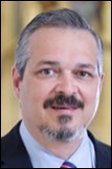 The Texas Medical Association elects gastroenterologist Carlos Cardenas, MD (Doctors Hospital) president. In his spare time, Cardenas and several physician colleagues play charity gigs in their band, The Renaissance Rockers.
---
Announcements and Implementations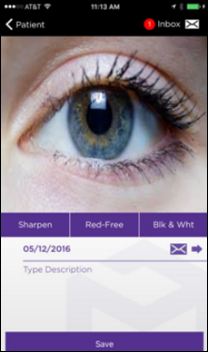 MedPhoto Manager creates a secure medical image capture and sharing app.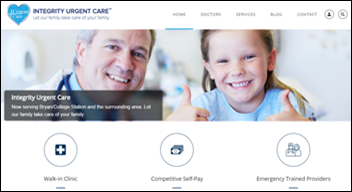 Integrity Urgent Care (TX) selects billing, EHR, contracting, and credentialing services from Practice Velocity.
---
Telemedicine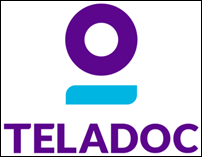 Teladoc announces Q1 results: revenue up 60 percent, membership up 34 percent to 20.1 million, and a visit increase of 60 percent to nearly 385,000. Revenue from subscription access fees trumped visit fees at $34.3 million versus $8.6 million.
---
Government and Politics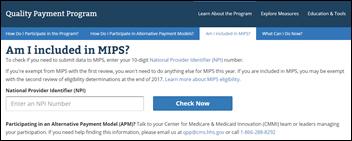 CMS develops an interactive lookup tool providers can use to determine their MIPS participation status.
---
Research and Innovation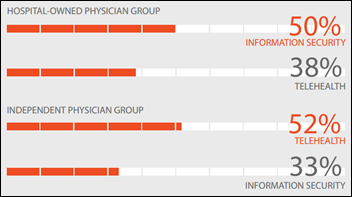 Reaction Data publishes its "Big Mega HIT Purchasing Report," which finds that independent practices place telehealth at the top of their 2017 shopping list, with equal interest in four vendors. EClinicalWorks takes the top spot for greatest outpatient EHR mindshare; VMware and Cisco evenly split the information security category.
---
Other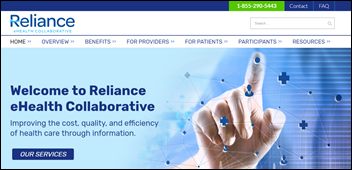 The local paper previews efforts in Central Oregon to finally get an HIE underway. The Reliance eHealth Collaborative will formally launch this summer with support from St. Charles Health System, Mosaic Medical, High Lakes Health Care, Central Oregon Pediatric Associates, Advantage Dental, and Deschutes County Health Services. The Central Oregon Health Council, which oversees care for the region's Medicaid population, is contributing $2 million to the project.
Here's the final installment of Vince and Elise's series on physician practice vendors, this time looking at the "other" 622 vendors with under 5,000 implementations.
---
Contacts
More news: HIStalk, HIStalk Connect.
Get HIStalk Practice updates.
Contact us online.
Become a sponsor.