Top News
Occupational healthcare provider US HealthWorks launches telemedicine services for self-pay urgent care patients and workers' compensation patients in select states. The Dignity Health subsidiary, which has developed a companion telemedicine app, will expand virtual consult capabilities to additional states later this year. The Valencia, CA-based company treats over 14,000 patients on a daily basis across the country.
---
Webinars
None scheduled soon. Previous webinars are on our YouTube channel. Contact Lorre for information on webinar services.
---
Announcements and Implementations
Dallas-based Bridge Patient Portal will work with League City, TX-based MD EMR Systems to develop an interface between its portal and GE Centricity software. The decision to work together comes after a trial run with Westmed Medical Group (NY) last fall.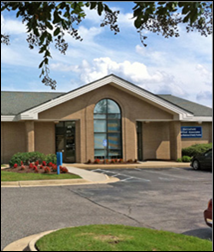 Bayview Physicians Group (VA) will add Appriss Health's NarxCare prescription drug data aggregation and analytics tool to its homegrown EHR thanks to a $3.1 million statewide grant announced earlier this year by Virginia Governor Terry McAuliffe. State PDMP Director Ralph Orr anticipates seeing an uptick in PDMP data access, usability, and performance for Virginia's 18,000 prescribers and 400 pharmacies by the end of the year.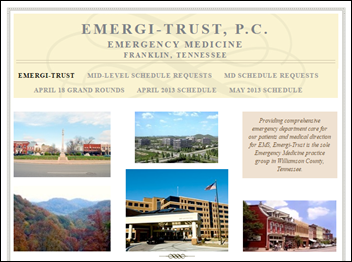 Emergency medicine practice Emergi-Trust (TN) renews its RCM and PM agreement with Zotec Partners.
Henry Schein Medical Systems will add ReportingMD's population health management app and reporting tool to its MicroMD EHR and PM software.
---
People

Clinical studies company Elligo Health Research hires Rebecca Kush (Clinical Data Interchange Standards Consortium) as scientific innovation officer. The company uses EHR data to pinpoint patients that may benefit from clinical research studies, and then provides physicians with the necessary resources to conduct those studies in their own practices.
---
Government and Politics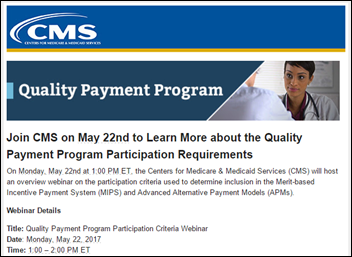 CMS will host a webinar on May 22 covering the participation criteria used to determine inclusion in MIPS and APMs. Physicians who have questions about status letters sent earlier this month and the new MIPS status lookup tool are encouraged to tune in.
---
Other
The New Mexico Health Information Collaborative and PHIX (fka the Paso del Norte HIE) consider a data-sharing partnership that the regional HIEs hope will increase interoperability between participants in southern New Mexico and west Texas.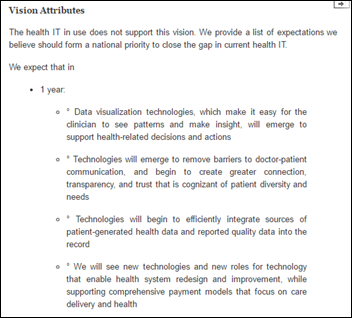 AAFP members lay out their fairly high-level vision for health IT over the next 10 years, emphasizing its role in a concept they call "Precision Population Health Management." PPHM would utilize health IT to enable patients and their caregivers to better understand their health, predictors of deterioration, and the impact social and environmental factors have on clinical outcomes.
"Primary care would be equipped to manage and interact with data from the community and individuals to perform the health monitoring and to establish interventions at the community and individual levels," the members write. "The practice would join with community resources and individuals to effect improvements in the health of the population; we call these activities joining tactics. Use of technology will be frictionless to the physician and other health care professionals, and will support them in their work and be enjoyable to use."
---
Contacts
More news: HIStalk, HIStalk Connect.
Get HIStalk Practice updates.
Contact us online.
Become a sponsor.