Top News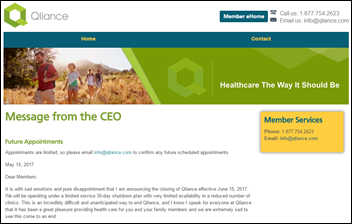 Seattle-based direct primary care provider Qliance Medical Management shuts down six of its primary care clinics without giving patients or employees notice of any kind. The company, which had planned a more organized closure, attributes the abruptness to an improper withdrawal of $200,000 made by one of its lenders, which cited Qliance's default and a presumably related investigation of co-founder and CEO Erika Bliss as the reason for its seizure of funds. The company opened for business as BlissMD in 2006 with backing from Jeff Bezos, Michael Dell, and game show host Drew Carey (who also happens to own the Seattle Sounders soccer team.) I assume One Medical, which opened its first location in Seattle last week, will welcome Qliance's 13,000 patients with open arms.
---
Webinars
None scheduled soon. Previous webinars are on our YouTube channel. Contact Lorre for information on webinar services.
---
Acquisitions, Funding, Business, and Stock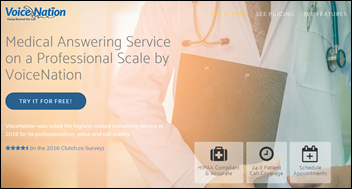 VoiceNation launches an answering service division for healthcare professionals. Director of Operations Eric Schurke will head up the new business line.
New York City-based secure text messaging startup OhMD joins Athenahealth's More Disruption Please program.
---
Announcements and Implementations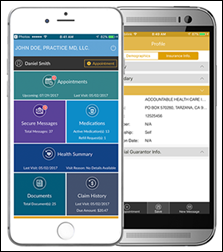 MTBC releases an updated version of its portal app for patients with new features that include appointment scheduling, online check-in, and secure messaging.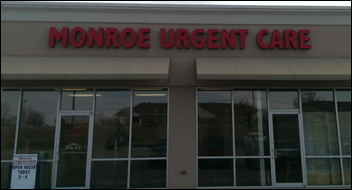 Monroe Urgent Care (OH) implements Practice Velocity's VelociDoc EHR.
---
People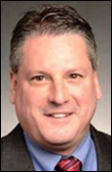 James Aylward (PatientPoint) joins physician referral management IT vendor Preferral as CEO.


BluePrint Healthcare IT's Care Navigator business promotes Trish Ambrosio, RN to VP of product and care management, and hires Jodi Goudreau (Big White Wall) as platform adoption and market management director.
---
Government and Politics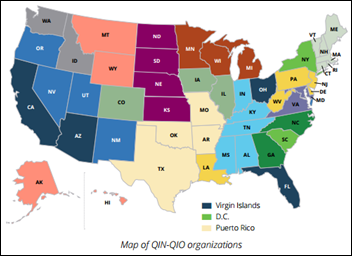 CMS publishes a Technical Resource Guide to help providers participating in the Quality Payment Program locate assistance and resources in their respective regions.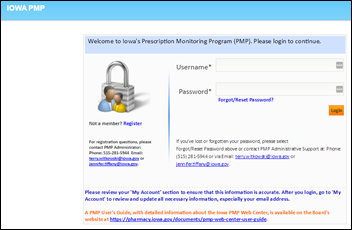 Iowa State Pharmacy Board Director Andrew Funk previews the state's plans to upgrade its PDMP so that it is easier to use – a move he hopes will encourage more prescribers to register with the program. Just 42 percent of physicians have registered with the PDMP since it launched in 2009. "The limitations of the current system, especially the difficulty navigating the program and the lack of integration with (EHRs), have led many prescribers who initially tried to utilize the PMP to not continue doing so and led many to not start in the first place," says Dennis Tibben, director of government affairs for the Iowa Medical Society. "While we'll never get to 100 percent prescriber registration, once some of these upgrades are made to make the system more functional and integrated, and make the records more complete, I expect utilization will grow at a more rapid pace."
---
Telemedicine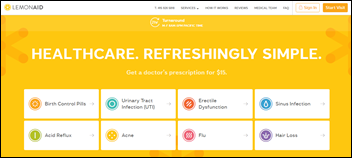 San Francisco-based Lemonaid Health raises $11 million in a Series A round led by Novartis Venture Fund and Hikma Ventures. The company differentiates itself from its numerous mom-and-pop telemedicine competitors with an online prescription delivery service courtesy of Phil Inc.
---
Other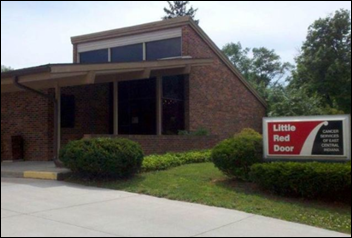 A twisted sense of benevolence: This media outlet highlights the damage the ransomware attacker known as The Dark Overlord is doing to clinics. In one particularly heinous situation, the TDO launched an attack against Cancer Services of East Central Indiana – Little Red Door, an Indiana-based nonprofit that found its eight computers encrypted with malicious code just as a board meeting was about to begin. The clinic opted not to pay the $43,000 ransom, despite TDO's reasoning that "news of the breach would generate sympathy for the center, and donations would increase beyond what the ransom would cost."
---
Contacts
More news: HIStalk, HIStalk Connect.
Get HIStalk Practice updates.
Contact us online.
Become a sponsor.