Top News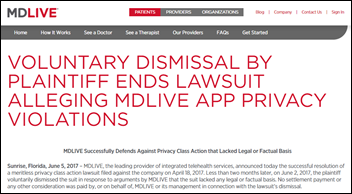 MDLive announces that the $5 million class action lawsuit brought against it in April for privacy violations has been voluntarily dropped by the Utah-based plaintiff. The suit contended, among other things, that the telemedicine company captured screenshots of virtual consults without telling patients, and then transmitted them to a third-party IT company tasked with maintaining the MDLive mobile app. "Privacy and patient confidentiality are at the heart of everything we do," said CEO Scott Decker in response to the news, "and MDLIVE will continue to rigorously review and evolve our technology and processes to safeguard member information and build trust in the telehealth industry. We are thrilled this lawsuit was appropriately dismissed …"
---
Webinars
June 22 (Thursday) 1:00 ET. "Social Determinants of Health." Sponsored by Philips Wellcentive. Presenter: David Nash, MD, MBA, dean, Jefferson College of Population Health. One of the nation's foremost experts on social determinants of health will explain the importance of these factors and how to make the best use of them.
June 29 (Thursday) 2:00 ET. "Be the First to See New Data on Why Patients Switch Healthcare Providers." Sponsored by Solutionreach. As patients pay more for their care and have access to more data about cost and quality, their expectations for healthcare are changing. And as their expectations change, they are more likely to switch providers to get them met. In this free webinar, we'll look at this new data on why patients switch and what makes them stay. Be one of the first to see the latest data on why patients leave and what you can do about it.
July 11 (Tuesday) 1:00 ET.  "Your Data Migration Questions Answered: Ask the Expert Q&A Panel." Sponsored by Galen Healthcare Solutions. Presenters: Julia Snapp, manager of professional services, Galen Healthcare Solutions; Tyler Suacci, principal technical consultant, Galen Healthcare Solutions. This webcast will give attendees who are considering or in the process of replacing and/or transitioning EHRs the ability to ask questions of our experts. Our moderators have extensive experience in data migration efforts, having supported over 250+ projects, and migration of 40MM+ patient records and 7K+ providers. They will be available to answer questions surrounding changes in workflows, items to consider when migrating data, knowing what to migrate vs. archive, etc.
Previous webinars are on our YouTube channel. Contact Lorre for information on webinar services.
---
Announcements and Implementations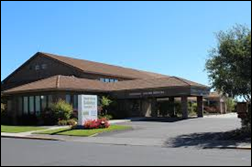 Central Oregon Radiology Associates selects patient intake, billing, and messaging technology from Royal Solutions Group.
Allscripts will add prescription pricing options from GoodRx to its Professional and TouchWorks EHRs.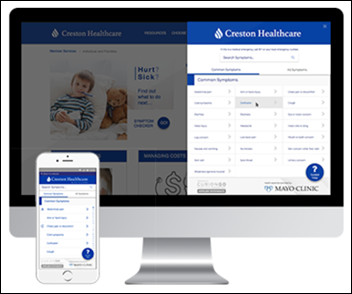 Applied Pathways develops a self-triage app that providers and payers can incorporate into their patient portals and other patient engagement tools.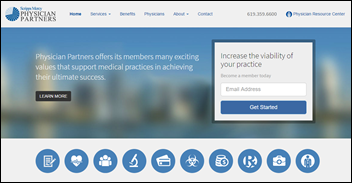 IPA Scripps Mercy Physician Partners (CA) selects technology and services from Chronic Care Management LLC to support the CCM efforts of its member physicians.
Glenwood Systems will add OptimizeRx's digital prescription savings software to its EHR.
---
Acquisitions, Funding, Business, and Stock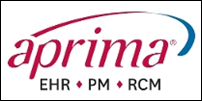 Aprima announces record growth for the fiscal year, including record revenue, a 97-percent customer retention rate, and the relocation and expansion of its headquarters.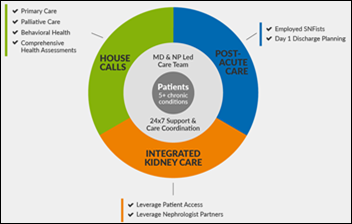 DaVita launches a new business unit aimed at better coordinating care for chronically ill patients, particularly those suffering from end stage renal disease. DaVita Health Solutions will offer house calls for primary and behavioral healthcare, post-acute care services, around-the-clock support – all while keeping the dialysis center as the medical home.
---
Telemedicine
Innovista Health Solutions will offer advanced care planning telemedicine services from Iris Plans to its physician practice customers in Texas.

Primary care company Carbon Health adds Acuant's data capture and verification capabilities to its app, which offers telemedicine features in a PHR-like platform.
---
Government and Politics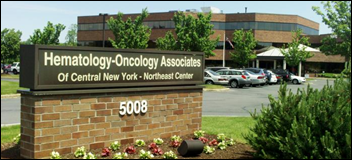 CMS agrees to refund Hematology-Oncology Associates of Central New York $250,000 in Medicare reimbursements initially withheld due to a clerical error. An HOACNY staffer accidentally typed the letter "I" instead of the number "1" when submitting annual performance data to CMS, leading to the quarter million-dollar ding. CMS at first refused to correct the mistake, but later recanted after Senate Minority Leader Charles Schumer (D–NY) and Rep. John Katko (R–NY) took the matter straight to CMS Administrator Seema Verma.
---
Research and Innovation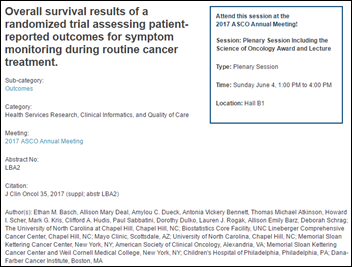 A study of 766 outpatient chemotherapy patients finds that those that regularly reported symptoms via a Web-based portal experienced more immediate follow-up care than those that did not, leading to five additional months of survival. A larger, more mobile-friendly clinical trial is ongoing in community practices.
---
Contacts
More news: HIStalk, HIStalk Connect.
Get HIStalk Practice updates.
Contact us online.
Become a sponsor.