Top News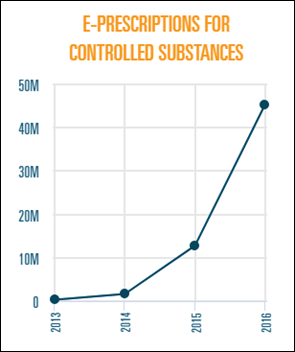 Surescripts releases its annual progress report on e-prescribing. Key takeaways include:
Nearly 75 percent of prescriptions in 2016 were electronic, totaling 1.6 billion – that's 180,000 every hour.
E-prescribing of controlled substances increased year over year by 250 percent.
Patients with chronic conditions accounted for 91 percent of all prescriptions filled.
While the company claims e-prescribing helps improve medication adherence by 10 percent, I think it would be interesting to dig a little deeper to determine just how much adherence improved, and if there were any downstream benefits such as reduced hospital readmissions or ER visits. It's a correlation that would hopefully give physicians impetus to rethink their current prescribing workflows.
---
Webinars
June 22 (Thursday) 1:00 ET. "Social Determinants of Health." Sponsored by Philips Wellcentive. Presenter: David Nash, MD, MBA, dean, Jefferson College of Population Health. One of the nation's foremost experts on social determinants of health will explain the importance of these factors and how to make the best use of them.
June 29 (Thursday) 2:00 ET. "Be the First to See New Data on Why Patients Switch Healthcare Providers." Sponsored by Solutionreach. As patients pay more for their care and have access to more data about cost and quality, their expectations for healthcare are changing. And as their expectations change, they are more likely to switch providers to get them met. In this free webinar, we'll look at this new data on why patients switch and what makes them stay. Be one of the first to see the latest data on why patients leave and what you can do about it.
July 11 (Tuesday) 1:00 ET.  "Your Data Migration Questions Answered: Ask the Expert Q&A Panel." Sponsored by Galen Healthcare Solutions. Presenters: Julia Snapp, manager of professional services, Galen Healthcare Solutions; Tyler Suacci, principal technical consultant, Galen Healthcare Solutions. This webcast will give attendees who are considering or in the process of replacing and/or transitioning EHRs the ability to ask questions of our experts. Our moderators have extensive experience in data migration efforts, having supported over 250+ projects, and migration of 40MM+ patient records and 7K+ providers. They will be available to answer questions surrounding changes in workflows, items to consider when migrating data, knowing what to migrate vs. archive, etc.
Previous webinars are on our YouTube channel. Contact Lorre for information on webinar services.
---
People
John Merenich, MD joins care management and patient engagement software company Clarify Health as strategic advisor.
---
Telemedicine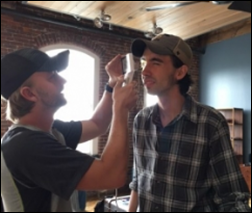 Salus Telehealth looks to an untapped market – that of the touring recording artist. The Waycross, GA-based telemedicine company has partnered with Dreamcatcher Artist Management to offer its musicians and their road crews access to its service. Country artist Mo Pitney is among the first to install VideoMedicine cameras on his tour bus.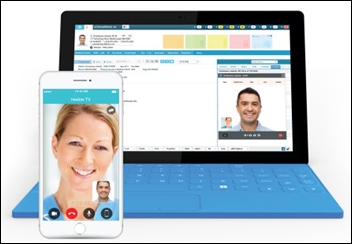 Back to business: EClinicalWorks adds telemedicine functionality to its Health & Online Wellness smartphone app.
MyTelemedicine incorporates e-prescribing technology from EazyScripts into the physician-facing software of its virtual consult services.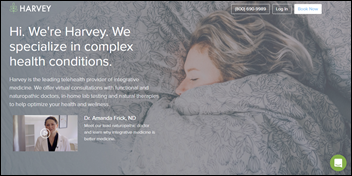 HomeHero pivots from a defunct home care marketplace to a telemedicine company focused on naturopathic care that will also offer in-home lab testing and natural treatments. Co-founders Kyle Hill and Mike Townsend renamed the company Harvey after William Harvey, an English physician and scientist who discovered the way in which blood circulates throughout the body.
---
Announcements and Implementations

Addiction recovery EHR vendor Alleva develops a patient-facing app that serves up post-treatment plans and daily meditations, survey prompts, and crisis alerts. The startup has also opened a new office in Provo, Utah.
---
Research and Innovation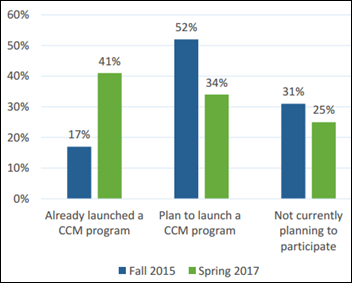 A survey of 438 physicians, practice managers, and executives finds that interest in the Chronic Care Management is on the rise – 41 percent of surveyed medical groups have launched a CCM, which is a sizeable increase from those surveyed in 2015. Practices of 20 or more physicians are leading CCM adoption; 84 percent of surveyed CCM participants believe it is positively impacting patient care. Interest in (and preparation for) MACRA, on the other hand, has not fared quite as well. Just 19 percent of those surveyed claim to be very familiar with the federal act; 25 percent have never even heard of it.
---
Other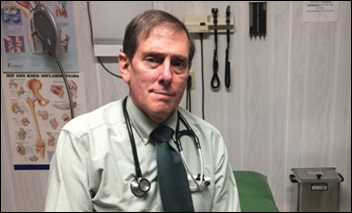 Independent physician Bruce Latham, DO doesn't seem to need technology to help prevent opioid abuse amongst his patients and within his community. The small-town doc has a close relationship with local law enforcement, and has patients who receive prescription pain medicine sign an agreement authorizing him to "cooperate" with law enforcement and waiving any right to confidentiality. "If you sell," he says, "I turn you into the police. I can't have one person destroy the program."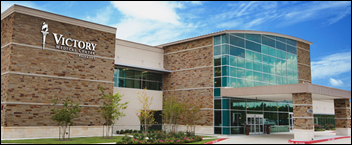 DataBreaches.net reports that Victory Medical Center notified patients Monday of a data breach discovered by a patient in April that exposed non-sensitive patient information. The cause of the breach has not yet been made public, though it is believed to have occurred in 2013.
---
Sponsor Updates
Blog Posts
---
Contacts
More news: HIStalk, HIStalk Connect.
Get HIStalk Practice updates.
Contact us online.
Become a sponsor.