Top News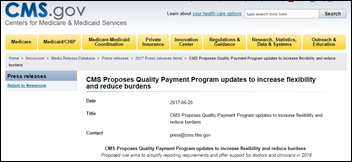 Physicians at small and/or independent practices are likely breathing sighs of relief as they wade through the 1,000-plus page 2018 Quality Payment Program Proposed Rule released yesterday afternoon. CMS seems to have kept its ears open to the plight of overburdened and under-reimbursed MDs unsure as to how they would keep up with the federal government's attempts to move everyone over to value-based Medicare programs. Highlights of the rule include:
Increased opportunity for exemption from MIPS thanks to an increased threshold requirement of 200 patients or $90,000 in payments, as well as a hardship exemption for small practices for advancing care information data-reporting.
Allowing for the continued use of 2014-edition CEHRT (but bonus points for using 2015 technology).
Continued offering of pick-your-pace MIPS data-reporting options.
Ability to participate in MIPS via cost-saving Virtual Groups.

"We've heard the concerns that too many quality programs, technology requirements, and measures get between the doctor and the patient," CMS Administrator Seema Verma said in an announcement. "That's why we're taking a hard look at reducing burdens. By proposing this rule, we aim to improve Medicare by helping doctors and clinicians concentrate on caring for their patients rather than filling out paperwork."

Health IT advisor Justin Barnes, who sat in on CMS listening sessions related to the proposed rule, believes the second-year QPP proposal is a solid step in the right direction. "CMS does care. They are listening," he explains. "Giving small practices and rural providers more flexibility is the right step, but it's also important that these types of providers don't use this as an easy way to opt out of exploring new payment models. Even if you're exempt or don't quality, you should still consider how your practice can adopt some of these value-based strategies. There's no going back to full fee for service. You don't want to get left behind."
Comments on the proposed rule are due August 21. CMS will host an overview webinar of the proposed rule on June 26 at 1pm ET.
---
Webinars
June 22 (Thursday) 1:00 ET. "Social Determinants of Health." Sponsored by Philips Wellcentive. Presenter: David Nash, MD, MBA, dean, Jefferson College of Population Health. One of the nation's foremost experts on social determinants of health will explain the importance of these factors and how to make the best use of them.
June 29 (Thursday) 2:00 ET. "Be the First to See New Data on Why Patients Switch Healthcare Providers." Sponsored by Solutionreach. As patients pay more for their care and have access to more data about cost and quality, their expectations for healthcare are changing. And as their expectations change, they are more likely to switch providers to get them met. In this free webinar, we'll look at this new data on why patients switch and what makes them stay. Be one of the first to see the latest data on why patients leave and what you can do about it.
July 11 (Tuesday) 1:00 ET.  "Your Data Migration Questions Answered: Ask the Expert Q&A Panel." Sponsored by Galen Healthcare Solutions. Presenters: Julia Snapp, manager of professional services, Galen Healthcare Solutions; Tyler Suacci, principal technical consultant, Galen Healthcare Solutions. This webcast will give attendees who are considering or in the process of replacing and/or transitioning EHRs the ability to ask questions of our experts. Our moderators have extensive experience in data migration efforts, having supported over 250+ projects, and migration of 40MM+ patient records and 7K+ providers. They will be available to answer questions surrounding changes in workflows, items to consider when migrating data, knowing what to migrate vs. archive, etc.
Previous webinars are on our YouTube channel. Contact Lorre for information on webinar services
---
Announcements and Implementations

Raintree Systems will offer Physitrack's virtual physical therapy technology to its EHR and PM end users. The news comes less than a week after Raintree announced it will incorporate MedBridge's Educational Ecosystem resources (which includes online continuing education, home exercise programming, and outcomes tracking) into its TherapyRehab Plus and PediatricTherapy Plus software.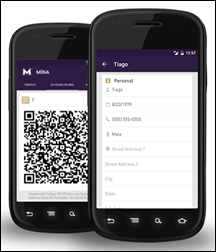 Atlanta-based digital health startup WonderHealth develops the Mina app, which allows users to store and share their healthcare data via QR code. EHR integration seems to be in the works.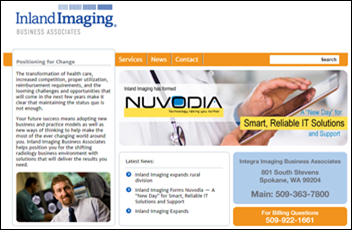 Inland Imaging Business Associates (WA) renews its RCM agreement with Zotec Partners.
---
People


Navicure hires Andrea Maizes (Tradestation Group) as chief human resources offer and Robert Hendricks (McKesson) as chief product officer.
---
Government and Politics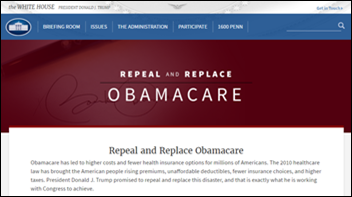 The White House launches a website dedicated to its ACA repeal and replacement efforts one day ahead of when Senate Republicans have said they will release their proposed AHCA legislation. A vote is expected in the Senate next week.
CMS publishes a tip sheet to help providers prepare for the removal of Social Security Numbers from Medicare ID cards. For physicians looking for all the advice they can get, I highly recommend Dr. Jayne's recent Curbside Consult on the subject.
---
Other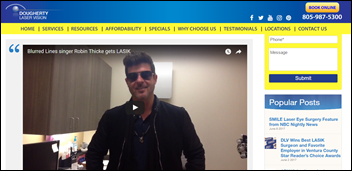 DataBreach.net reports that The Dark Overlord has struck again, this time dumping the contact information of nine celebrities who endorsed Dougherty Laser Vision (CA) on Twitter. TDO's account seems to have been suspended, and the vision center has not posted anything publicly about a data breach.
---
Sponsor Updates
EClinicalWorks will exhibit at the HFMA ANI conference June 25-28 in Orlando.
Blog Posts
---
Contacts
More news: HIStalk, HIStalk Connect.
Get HIStalk Practice updates.
Contact us online.
Become a sponsor.