Top News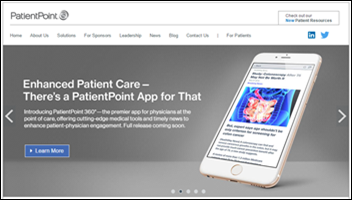 Cincinnati-based point-of-care patient education company PatientPoint raises $140 million from Searchlight Capital Partners and Silver Point Capital. Founded in 1987 as Healthy Advice Networks, the company seems intent on a growth strategy that includes new executive leadership (it brought back founder Mike Collette as CEO late last year and instituted the role of chief growth officer several months ago) and near-term acquisitions and partnerships. Collette says that within the next two years the company will aim to provide programs that can "impact 60-70 percent of brand prescribing volume in the most strategically important specialties."
---
Webinars
June 29 (Thursday) 2:00 ET. "Be the First to See New Data on Why Patients Switch Healthcare Providers." Sponsored by Solutionreach. As patients pay more for their care and have access to more data about cost and quality, their expectations for healthcare are changing. And as their expectations change, they are more likely to switch providers to get them met. In this free webinar, we'll look at this new data on why patients switch and what makes them stay. Be one of the first to see the latest data on why patients leave and what you can do about it.
July 11 (Tuesday) 1:00 ET.  "Your Data Migration Questions Answered: Ask the Expert Q&A Panel." Sponsored by Galen Healthcare Solutions. Presenters: Julia Snapp, manager of professional services, Galen Healthcare Solutions; Tyler Suacci, principal technical consultant, Galen Healthcare Solutions. This webcast will give attendees who are considering or in the process of replacing and/or transitioning EHRs the ability to ask questions of our experts. Our moderators have extensive experience in data migration efforts, having supported over 250+ projects, and migration of 40MM+ patient records and 7K+ providers. They will be available to answer questions surrounding changes in workflows, items to consider when migrating data, knowing what to migrate vs. archive, etc.
Previous webinars are on our YouTube channel. Contact Lorre for information on webinar services.
---
Announcements and Implementations
After severing its ties with Theranos, Walgreens decides to offer LabCorp testing services in select stores in Colorado and North Carolina.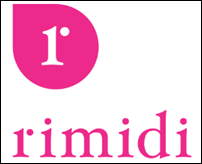 Digital chronic disease management startup Rimidi joins Athenahealth's More Disruption Please program. The Atlanta-based company has thus far focused its remote monitoring, population analytics, and predictive modeling capabilities on diabetes.
Salucro adds payment plans from Parasail Health to its patient financing portal. The integration will give patients financing options tailored to their diagnoses, plus new ways to pay through the Salucro portal.
---
People

Susan Hyatt (Silver Sherpa) joins rehabilitation services and software company Agility Health's Board of Directors.
---
Government and Politics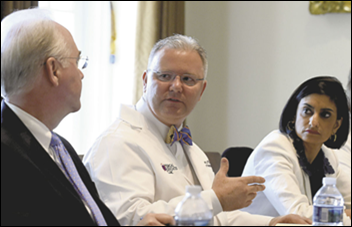 PCP William Thornbury, MD shares his thoughts on how the ACA has affected his practice and his hope for healthcare moving forward at a listening session with HHS Secretary Tom Price, MD and CMS Administrator Seema Verma. After sharing the plight of many patients who, after purchasing mandated insurance, put off seeking care due to high copays and deductibles, he emphasized the need for CMS to pave the way for more telemedicine- and direct primary care-friendly policies:
"I need leadership from the government to help with [telemedicine], and that leadership comes from [CMS]. CMS has got to promulgate that and make that OK. They've been dragging their feet on this for a decade and it is not OK. We have got to take our largest driver of health care – chronic disease care – [and] put that to our most efficient delivery model, which is online care. It just takes pennies to do this. You've got to put those together."
---
Research and Innovation

Over half of 1,000 AMA-surveyed physicians believe MACRA's requirements are "very" burdensome, leading less than 25 percent of survey respondents to feel well prepared for the related QPP programs that went into effect this year. Top participation challenges include:
Time required to report performance.
Understanding requirements.
How MIPS performance is scored.
The cost associated with accurately capture and report performance.
---
Other
This has interesting implications for physician practices: Sikka Software begins beta testing of an Amazon Alexa skills integration that gives dentists and veterinarians access to their PM systems via Amazon's virtual assistant technology. For $35 a month, users can access performance metrics including KPIs and AR balances, daily schedules, and patient population data.
Always on call: Family physician Jerry Poché, MD aids not one but four spectators while watching his son, LSU pitcher Jared Poché, play in the College World Series in Omaha. His last in-the-stands consult resulted in the resuscitation of an 87 year-old fan who suffered a heart attack and had no pulse.
---
Sponsor Updates
Blog Posts
---
Contacts
More news: HIStalk, HIStalk Connect.
Get HIStalk Practice updates.
Contact us online.
Become a sponsor.