Top News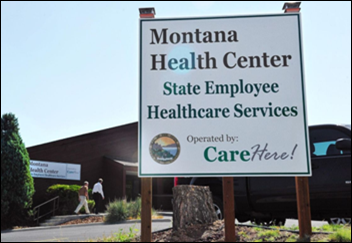 A 20-month audit of Montana's clinics for government employees finds that the facilities have failed to document improvements in outcomes, and have offered no evidence of ROI. The first of the state's health centers opened in 2012, with five more opening and accruing costs in the $26 million-dollar range over the ensuing years. Auditors cited faulty record keeping and a "cumbersome" EHR system that did not allow for sharing of data between providers.
---
HIStalk Practice Announcements and Requests
Thanks to the following HIStalk Practice sponsors for their continued support. Click a logo for more information.
Contact Lorre if you'd like to take advantage of Mr. H's "Summer Doldrums" sponsorship discount.
I'll be off the grid next week and so will not publish daily news updates. Instead, look for several provider interviews and guest posts sprinkled throughout the week. Regular programming will resume July 17.
---
Webinars
July 11 (Tuesday) 1:00 ET.  "Your Data Migration Questions Answered: Ask the Expert Q&A Panel." Sponsored by Galen Healthcare Solutions. Presenters: Julia Snapp, manager of professional services, Galen Healthcare Solutions; Tyler Suacci, principal technical consultant, Galen Healthcare Solutions. This webcast will give attendees who are considering or in the process of replacing and/or transitioning EHRs the ability to ask questions of our experts. Our moderators have extensive experience in data migration efforts, having supported over 250+ projects, and migration of 40MM+ patient records and 7K+ providers. They will be available to answer questions surrounding changes in workflows, items to consider when migrating data, knowing what to migrate vs. archive, etc.
Previous webinars are on our YouTube channel. Contact Lorre for information on webinar services.
---
Announcements and Implementations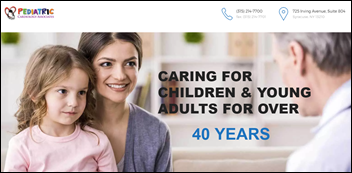 Pediatric Cardiology Associates (NY) adopts HL7 interfaces in an effort to streamline workflows between its Digisonics Cardiovascular IS and Allscripts EHR. PCA also added DICOM Modality Worklist to automate patient data entry.

Hamakua-Kohala Health (HI) goes live on Medfusion's patient portal. CIO and COO Milton Cortez hopes to soon roll out mobile portal capabilities and virtual consults to the free clinic's patients.
Pharmacy software vendor QS/1 offers Updox's Pharmacy Connect technology to its customers, enabling them to securely send and receive data from physician EHRs and communicate with patients for medication therapy management.
---
People

David Nace, MD (MarkLogic) joins Innovaccer as an executive advisor.
Portland-based Cambia Health Solutions – a collective of 20 healthcare companies that dabble in health plans, fostering startups, and investing in the next big thing – elects Michael Koppel (Nordstrom) chairman. It has also named Susannah Fox (HHS), Tim Morgan (AAA), and Jim Reynolds (Nike) to its Board of Directors.
---
Government and Politics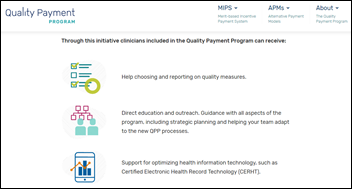 CMS launches a website for physicians working in rural and/or underserved areas interested in participating in Quality Payment Programs like MIPS.
---
Research and Innovation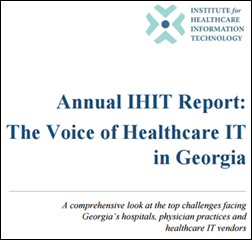 An Institute for Health Information Technology survey of providers in Georgia reveals top organizational challenges to be lack of interoperability, IT infrastructure costs, cybersecurity threats, lack of a trained workforce, and patient utilization of engagement technologies. (Surveyed vendors also cited connectivity and cybersecurity as top challenges.) Not to be deterred, respondents plan to adopt telemedicine, predictive analytics, and smart phone apps within the next two years. Georgia-based physicians are in a sweet spot when it comes to access to virtual consult expertise. The state has benefitted from telemedicine-friendly legislation over the last several years, and is home to the Georgia Partnership for Telehealth, which has helped to advanced telemedicine capabilities for providers in rural and underserved areas.
---
Other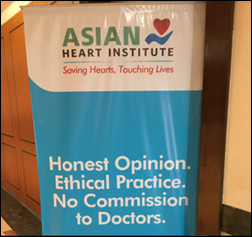 This article highlights the unethical lengths – including paying commissions to other physicians for referrals and redirecting patients to less-equipped facilities because of kickbacks -  many physicians in India go to in order to attract patients. The "cut practice" has become so widespread, especially among physicians who are just starting out, that it has spawned a public anti-corruption campaign and legislation.
---
Sponsor Updates
Blog Posts
---
Contacts
More news: HIStalk, HIStalk Connect.
Get HIStalk Practice updates.
Contact us online.
Become a sponsor.