Top News
Maven Clinic secures a $10.8 million Series A round led by Spring Mountain Capital, bringing its total funding to $15.8 million. The company, which offers its virtual maternity services to employers and directly to consumers, launched in 2015 and now boasts 25 employees and 100,000 users. Lauren Breuggen (Spring Mountain Capital) and Rachel Winokur (Bright Health) will join Maven's Board of Directors.
---
Webinars
None scheduled soon. Previous webinars are on our YouTube channel. Contact Lorre for information on webinar services.
---
Acquisitions, Funding, Business, and Stock

PhysIQ will use $8 million raised in a Series B funding round led by 4490 Ventures to ramp up commercialization of its VitaLink remote-monitoring and analytics technology. The AI-powered software is geared towards ambulatory patients and clinical trial researchers from the worlds of pharma and medical devices. Dan Malven (4490 Ventures) and Zafrira Avnur (Quark Venture) have taken seats on the company's board. The company has raised nearly $20 million since opening its doors four years ago.
---
People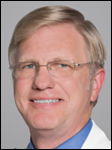 Daniel McCarter, MD (University of Virginia Health System) joins ChenMed as Richmond CMO at its JenCare Senior Medical Center in Virginia.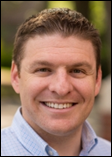 Telemedicine company HealthPoint Plus hires Justin Holtzman, MD (South Shore Hospital) as CMO.

CNBC reports that Amazon has hired Box healthcare and life sciences VP Missy Krasner in an unnamed role.
---
Announcements and Implementations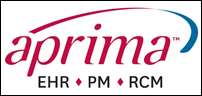 Aprima teams with Patient identification Platform to help physicians more efficiently match eligible patients with clinical trials.
Idaho and Utah will connect their HIEs to share patient admission, discharge, and transfer notifications with PCPs. Both are part of the Strategic HIE Collaborative's Patient Centered Data Home hub that connects HIEs in Arizona, Nevada, Nebraska, and parts of Colorado.

ChiroTouch develops tablet-based self check-in technology for patients.
---
Government and Politics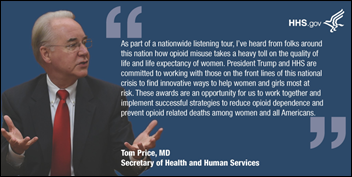 The HHS Office on Women's Health disseminates $1,600,000 to 16 organizations – including community clinics, health centers and health departments – to fund projects that will seek to prevent opioid abuse by women and girls. The awards – $100,000 to each organization – comes on the heels of a OWH report that focused on the impact such abuse has on females.
The FDA will hold the inaugural meeting of its Patient Engagement Advisory Committee October 11-12 in Washington, DC. The gathering, which will focus on the patient-identified challenges associated with clinical trials, will mark the first time the agency has focused on patient-related issues related to medical devices.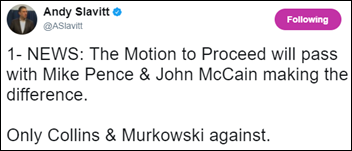 Senators vote along party lines to continue efforts to repeal the ACA. The "motion to proceed" enables them to begin debating the ins and outs of formal legislation.
---
Research and Innovation

A look at 200,000 patient satisfaction surveys finds that personal interaction with physicians trumps online tools, customer service, and waiting room amenities when it comes to customer loyalty and recommendations to friends and family. The data also showed a direct correlation between provider and overall practice satisfaction rankings.
---
Other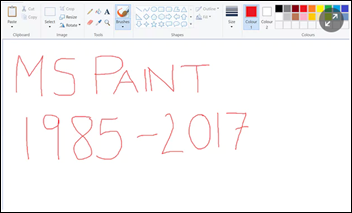 Remember when?: Microsoft clears up confusion around reports that its 32 year-old Paint app will be scrapped once Windows 10 updates go live. The art app will be available for free via the Windows App store – a move the company made after the "incredible outpouring of support and nostalgia around MS Paint." The news takes me back to when our family installed our first PC. We quickly became accustomed to the static-y noise of dial-up, and the accumulation of AOL CDs brimming with free access to a social media-free Web.
---
Contacts
More news: HIStalk, HIStalk Connect.
Get HIStalk Practice updates.
Contact us online.
Become a sponsor.