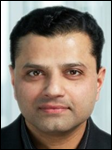 Siv Raman, MD (Anthem) joins ZeOmega as chief analytics officer.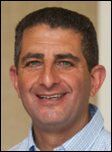 Privis Health hires Craig Jones, MD (ONC) for the role of CMO.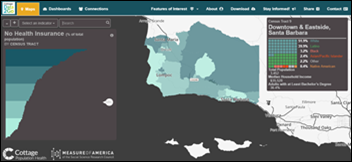 Cottage Health, a nonprofit health system based in Santa Barbara, CA, develops a Population Health Learning Lab that includes an interactive county mapping and data tool, and an evaluation toolkit to help community and clinical stakeholders assess needs and collaborate on programs.
Allscripts will offer Conversa's Conversation Platform as the patient-facing portion of its CareInMotion population health management platform to engage patients between visits. Allscripts will also make an unspecified investment in Conversa.
Hexaware will add Zynx Health's evidence-based care plans and order sets to its CarrotCube population health management solution.
A Connance survey on the importance of SDOH data finds that nearly 100 percent of those surveyed want the data before a patient is released from the hospital so as to ensure they have all the resources they need (transportation, power, food, etc.) to make a full recovery. Many respondents noted that the type of SDOH data available today via EHRs and population health management programs is not enough – often arriving too late in the care process to make a real difference.
Three Florida-based ACOs — Central Florida AVO, Next ACO of Nature Coast, and Space Coast ACO – select the population health management solution of EClinicalWorks.
---
Sponsor Updates
Nordic opens a 6,000 square foot expansion of its Madison, WI office.
GE Healthcare names Catherine Estrampes president and CEO of GE Healthcare Europe.
Frost & Sullivan recognizes EClinicalWorks with the 2017 North American Frost & Sullivan Award for customer value leadership.
Blog Posts
---
Contacts
More news: HIStalk, HIStalk Connect.
Get HIStalk Practice updates.
Contact us online.
Become a sponsor.