Top News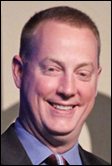 CMS Deputy Administrator and CMO Patrick Conway, MD will leave the agency after six years to head up Blue Cross and Blue Shield of North Carolina. Conway, who is also head of the Center for Medicare and Medicaid Innovation, will take over from retiring Brad Wilson on October 1. Conway's decision follows the similar path of former National Coordinator Vindell Washington, MD who joined Blue Cross and Blue Shield of Louisiana in June as CMO.
---
Webinars
None scheduled soon. Previous webinars are on our YouTube channel. Contact Lorre for information on webinar services.
---
Announcements and Implementations

EClinicalWorks announces that over 2 million documents have been exchanged by its EHR via the Carequality Interoperability Framework over the last year. The company was one of the 13 founding adopters of the framework, which became available in late 2015.
Elsevier and the AMA will develop e-learning course content for the CPT code set.
OneTouch EMR adds Kno2's Direct messaging capabilities to help its ambulatory end users more easily share data with other providers.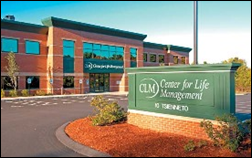 Center for Life Management, a New Hampshire-based behavioral health services provider, replaces its 10 year-old document management system with OpenText's document capture and retention management solution.
---
People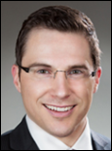 DoctorsManagement promotes Gene Good to CEO. Former CEO Paul King will remain president and chairman of the board.
InstaMed adds Karen Atwood, Bill Frist, MD (Cressey & Co.), Cynthia Nustad (HMS), Larry Stone, and Lew Trowbridge to its Board of Directors and Advisory Board.
---
Telemedicine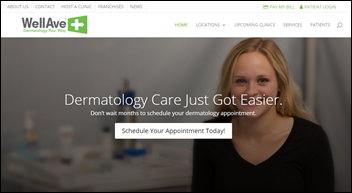 Mobile dermatology clinic and telemedicine company WellAve expands in Maryland with the opening of a new practice in Annapolis. The company brings its mobile clinics to local employers, senior living facilities, and other providers.
---
Research and Innovation

A study in Health Affairs highlights the increasing levels of job dissatisfaction experienced by FQHC employees. Researchers surveyed 564 physicians, nurses, and staff at 296 centers – all of which were pursuing medical home designations – over a two-year period. Respondents noted declining satisfaction with job satisfaction, work environment, and practice culture, which analysts attribute to rapid adoption of technology and the intense workloads that come with participating in federal programs. "Things appear to have gotten worse over a short period of time at clinics that serve many of the nation's poorest and sickest patients, and we're not sure why," says the Mark Friedberg, MD the study's lead author. "This merits more attention."
---
Other
The Medical Society of Delaware will work with Clearwater, FL-based healthcare blockchain startup Medscient to develop distributed ledger technology for prior authorizations. The organizations will work with technology developed by Symbiont, Delaware's Blockchain Initiative partner, which will incorporate rules agreed on by caregivers and payers that hopefully speed up the prior authorization process.
---
Contacts
More news: HIStalk, HIStalk Connect.
Get HIStalk Practice updates.
Contact us online.
Become a sponsor.