Top News


Amazing Charts decides to retire its InLight EHR due to "poor market adoption" over the last several years. The Pri-Med subsidiary has given customers a 60-day notice (with several typos that don't do anything to bolster end user confidence in the company), after which it will turn off all product support. The technology doesn't seem to have been around all that long – launching in 2015 with the problem-oriented medical record "front and center," as Dr. Gregg attested to in his glowing 2016 HIMSS review.
---
Webinars


August 17 (Thursday) 2:00 ET. "Repeal and Replace McKesson's EIS." Sponsored by HIStalk. Presenters: Frank Poggio, CEO, The Kelzon Group; Vince Ciotti, principal, HIS Professionals. The brutally honest and cynically funny Frank and Vince will analyze the Allscripts acquisition of McKesson's EIS business. They will predict what it means for EIS's 500+ customers, review what other vendors those customers might consider, describe lessons learned from previous industry acquisitions, and predict how the acquisition will affect the overall health IT market. Their 2014 webinar on Cerner's acquisition of Siemens Health Services has generated over 8,000 YouTube views.
Previous webinars are on our YouTube channel. Contact Lorre for information on webinar services.
---
Announcements and Implementations

AdvancedMD launches AdvancedReputation, which automatically emails or texts patients a one-question satisfaction poll following their office or telemedicine visit and invites those who score positively to post their feedback on the practice's Google business profile. Those who score negatively are asked to describe their experience to be posted privately to the provider's dashboard.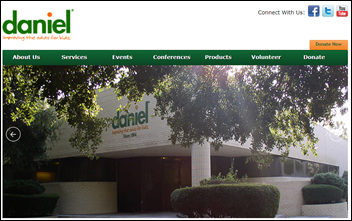 The Daniel Kids Foundation (FL) selects TenEleven Group's EHR to support its pediatric behavioral health programs.
---
People

Amy Cheslock (Anthem Blue Cross Blue Shield) joins Privia Health as president of Privia Medical Group – Georgia.
---
Telemedicine
The Morgan County Commission in Decatur, AL extends its contract with MDLive for another year. The decision comes just a few weeks after commission members voted against an extension, citing lack of utilization on the part of its 390 employees. "I think that really could be a great tool to help offset some of the costs if we could just get some of our employees to utilize it, and think maybe education is where we failed," says Commissioner Randy Vest, adding that employees didn't use it because they didn't realize it was free.
---
Government and Politics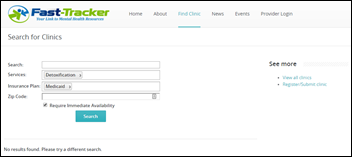 In an effort to stem its statewide opioid epidemic, the Minnesota Dept. of Human Services will update its Fast Tracker mental health services online search tool to include addiction treatment openings. "This is another step forward to really making sure that the system of care for addiction is really more modern and more consumer focused," explains Assistant Human Services Commissioner Claire Wilson, who expects the real-time database to be fully operational within the next two years.
---
Contacts
More news: HIStalk, HIStalk Connect.
Get HIStalk Practice updates.
Contact us online.
Become a sponsor.