Top News
Behavioral health company AbleTo raises $36.6 million in a Series D fundraising round led by Bain Capital Ventures. The company has developed a phone- and video-based behavioral healthcare platform that caters to employees and payer members looking to manage depression, stress, and anxiety. Based on CEO Rob Rebak's LinkedIn post announcing the funding, it looks like the company will use the investment to expand and offer its services around the clock.
---
Webinars
September 13 (Wednesday) 1:30 ET. "How Data Democratization Drives Enterprise-wide Clinical Process Improvement." Sponsored by: LogicStream Health. Presenter: Katy Jones, program director of clinical support, Providence Health & Services. Providence is demonstrating positive measurable results in quality, outcomes, and efficiency by implementing clinical process improvement solutions in arming operational and clinical stakeholders with unlocked EHR data. Providence's army of process engineers use their self-service access to answer questions immediately instead of waiting for reports to be written and double checked for possibly inaccurate information. The presenter will describe practical applications that include antibiotic stewardship, hospital-acquired infections, and comprehensive knowledge management.
Previous webinars are on our YouTube channel. Contact Lorre for information on webinar services.
---
Announcements and Implementations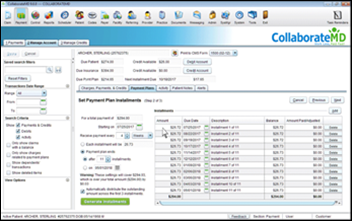 CollaborateMD releases the latest version of its billing and PM software, enhancing security and giving users the ability to create patient payment plans and manage payments.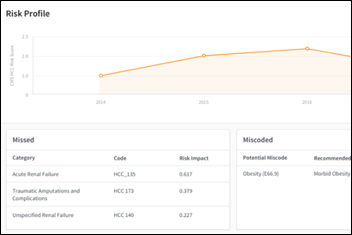 Innovaccer develops a clinical documentation improvement tool to help providers better identify missed or incorrect diagnosis codes.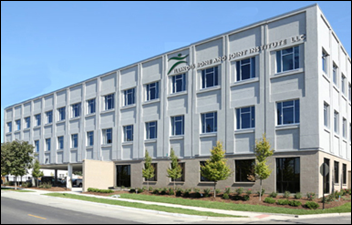 The Illinois Bone & Joint Institute selects the Outcomes Based Electronic Research Database system from Universal Research Solutions to digitally collect and report MIPS-related quality data to CMS. The orthopedic provider, which has 20 practices across metro Chicago, will also leverage OBERD data sets for benchmarking and analysis.
MedicalMine adds instant messaging to its Charm EHR, PM, and RCM platform.
---
People

The Mental Health Association of Westchester (NY) promotes Stacey Robertson to COO.
---
Telemedicine
Local behavioral healthcare stakeholders voice their concerns over access and the sluggish acceptance of telemedicine at a roundtable convened by Massachusetts senators. Several bills are circulating in the legislature that would require payers to cover telemedicine services – a move that would likely alleviate the problem faced by behavioral health agencies like Clinical & Support Options, which has six clinics equipped with telepsychiatry services but faces lack of reimbursement for those services from over half of the payers it works with.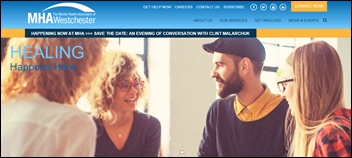 The Mental Health Association of Westchester rolls out telemedicine services at three of its seven clinics in New York.
---
Government and Politics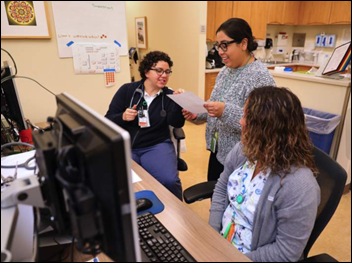 The local paper highlights the progress the Petaluma Health Center has made in becoming a data-driven organization –  efforts recognized by HHS during National Health Center Week with a $254,000 grant. The center has invested $3.2 million to transform into a value-based care deliverer that relies heavily on real-time data mining to drive population health initiatives. That money has gone towards investing in new IT, building a new call center, and hiring nurse case managers and patient navigators. 
---
Other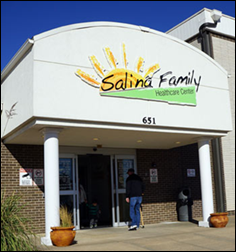 Salina Family Healthcare Center (KS) notifies patients of a June ransomware attack that encrypted several workstations and servers. The FQHC was able to get things up and running thanks to back ups.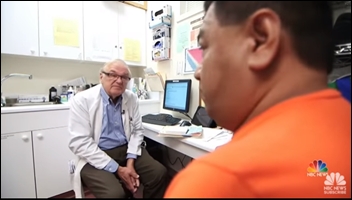 The local news spotlights the Volunteers in Medicine clinic on Hilton Head Island, SC. Founded by Jack McConnell, MD after he retired there 20-plus years ago, the clinic is run solely by volunteers like McConnell and his golfing/retired physician buddies. Patients and local community members even provide free landscaping, cleaning services, and building repairs – all in an effort to provide eligible patients with free healthcare. "We're caring for some of the most medically underserved people in the country," says Patrick Burns, MD, "and when you go home at night, you really feel good about that." There are 88 such clinics across the country.
---
Sponsor Updates
Attendees at Aprima's annual user conference make and donate 150 blankets to the Children's Medical Center in Dallas
Blog Posts
---
Contacts
More news: HIStalk, HIStalk Connect.
Get HIStalk Practice updates.
Contact us online.
Become a sponsor.