Top News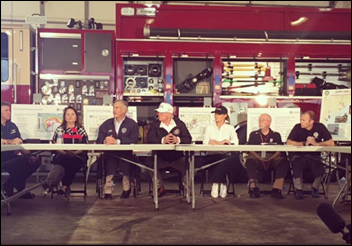 President Trump, First Lady Melania Trump, and HHS Secretary Tom Price, MD touch down in Houston to tour disaster-relief areas and meet with local officials to plan for further federal assistance for victims of Hurricane Harvey and its resultant record-breaking rainfall of 48 inches so far.
Those same local officials are already utilizing data collected on Medicare beneficiaries that rely on electricity- or battery-powered medical devices to identify patients in need of assistance or evacuation in the wake of the storm. The CMS EmPOWER program breaks the data down by zip code, and is capable of offering up specific details to aid in more specialized assistance. Officials are particularly worried about dialysis patients, as well as those using wheelchairs, ventilators, and cardiac devices.
---
HIStalk Practice Musings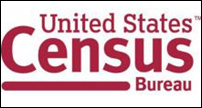 After receiving multiple flyers and "I'm sorry I missed you" cards stuck in my front door, I finally set aside time this morning to participate in the US Census Bureau's American Housing Survey. The survey took nearly an hour to complete over the phone, making me wonder why they haven't found a way to put it online. It seems fairly labor intensive for the bureau employee who has to walk the neighborhoods and conduct the interviews, not to mention the supervisors who call residents back if they believe quality control is lacking. The last section of the survey – on household emergency preparedness – hit home given the events going on right now in Texas and Louisiana (not to mention Dr. Jayne's latest Curbside Consult).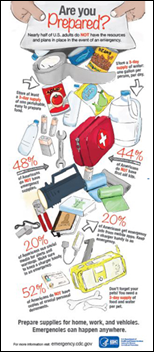 In addition to the supplies suggested by the CDC and Red Cross, households should put together an evacuation plan and a communications plan that outlines how folks can stay in touch with one another if cell service goes down. You can find more tips on preparing for an emergency at Ready.gov.
---
Webinars
September 13 (Wednesday) 1:30 ET. "How Data Democratization Drives Enterprise-wide Clinical Process Improvement." Sponsored by: LogicStream Health. Presenter: Katy Jones, program director of clinical support, Providence Health & Services. Providence is demonstrating positive measurable results in quality, outcomes, and efficiency by implementing clinical process improvement solutions in arming operational and clinical stakeholders with unlocked EHR data. Providence's army of process engineers use their self-service access to answer questions immediately instead of waiting for reports to be written and double checked for possibly inaccurate information. The presenter will describe practical applications that include antibiotic stewardship, hospital-acquired infections, and comprehensive knowledge management.
Previous webinars are on our YouTube channel. Contact Lorre for information on webinar services.
---
Announcements and Implementations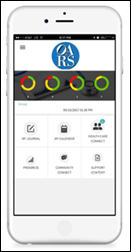 Heywood Healthcare's medical group selects opioid addiction recovery support software from Q2i in hopes of reducing overdoses, relapses, ER visits, and admissions.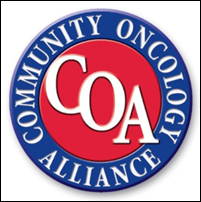 Community Oncology Alliance will offer patient survey tools from Bivarus to help its member practices meet MIPS and Oncology Medical Home reporting requirements.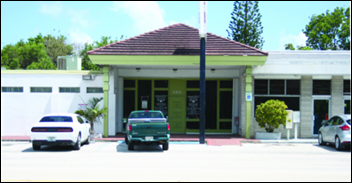 Marathon Health adds behavioral health services to its traditionally primary care-focused onsite employee health centers.
---
Acquisitions, Funding, Business, and Stock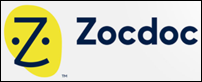 Online physician search and appointment scheduling software company ZocDoc is the only healthcare IT company to make Glassdoor's list of companies that offer 100-percent coverage of healthcare premiums for their employees. Other recognizable names include Twitter, GoDaddy, the Bill & Melinda Gates Foundation, and Glassdoor. "We believe that access to healthcare is the one big problem we are trying to solve in America," says CEO Oliver Kharraz, "and we really should do our part."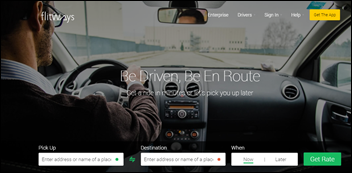 Corporate ride-sharing company FlitWays Technology branches into healthcare with the launch of a non-emergency medical transportation service in 50 US cities. Providers can use the FlitWays app to book rides and track patient pick up, route, and drop off.
---
People

Digital patient education company Outcome Health hires Nandini Ramani (Twitter) as chief engineering officer. The Chicago-based business made headlines earlier this summer when it raised $500 million in a Series A round that put its valuation at $5 billion.
---
Telemedicine
Allscripts adds Vidyo telemedicine capabilities to its FollowMyHealth patient portal.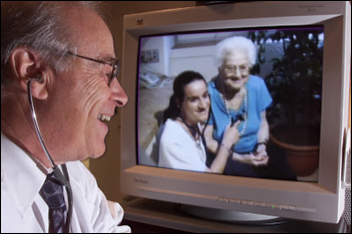 Governor Andrew Cuomo signs telemedicine-friendly reimbursement legislation for adult care facilities in New York. Bill sponsor and State Assemblywoman Addie Jenne is confident accessible virtual consults will help prevent arduous trips to doctor's offices, as well as visits to the ER. The law is well timed, given new RAND Center research that predicts over half of all US adults will spend time in nursing homes at some point in their lives – potentially for long stays with costs upwards of $50,000. Public and private payers will surely be looking for ways in which telemedicine can help curb costs as the predicted silver tsunami comes to fruition.
---
Government and Politics 
The local news looks at the flip side of the war on opioids, highlighting one woman's struggle to get her prescription filled in South Carolina, which has mandated physician use of the state's SCRIPT PDMP. While the law has cut down on doctor shopping, many feel it is an invasion of patient privacy. Wendy Montgomery, who takes opioids for her rheumatoid arthritis, certainly seems to feel over scrutinized at her local pharmacy. "It's been embarrassing to even go get it filled now," she says. "They look at you like you're a drug addict."
---
Research and Innovation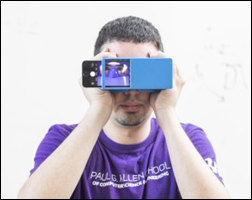 University of Washington researchers develop an app that can potentially detect the onset of pancreatic cancer. The BiliScreen app analyzes a person's selfie to look for jaundice before its visible by the naked eye. The app builds off the university's work on a similar tool for newborns. An initial study with 70 patients found that BiliScreen correctly identified cases of concern nearly 90 percent of the time when compared to traditional blood tests.
---
Contacts
More news: HIStalk, HIStalk Connect.
Get HIStalk Practice updates.
Contact us online.
Become a sponsor.