Top News
HHS preps for Irma, deploying Disaster Medical Assistance Teams to Puerto Rico and Georgia who will oversee storm response as needed in Puerto Rico, the US Virgin Islands, and Florida. Four additional DMATs and three US Public Health Service Commissioned Corps teams are also on standby. The Category 5 storm has killed at least three people in the Caribbean, and has hit Puerto Rico with winds of between 55 and 70 mph. It is predicted to make landfall near Miami on Sunday.
---
HIStalk Practice Announcements and Requests


HIStalk sponsors, submit your MGMA details for inclusion in our annual must-see vendor's guide. Companies that are walking the show floor instead of ponying up for a booth are also welcome to submit their information. The online guide will publish a few days before the conference kicks off in Anaheim, CA on October 8. 
---
HIStalk Practice Musings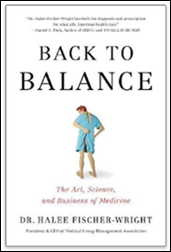 And speaking of MGMA, I think it's pertinent to mention President and CEO Halee Fischer-Wright, MD's forthcoming book, "Back to Balance: The Art, Science, and Business of Medicine," as we close out this national #ReadABookDay. The book promises to offer up her "unique prescription for fixing America's health care woes, based on her thirty years of experience as a physician and industry leader." It also promises to answer the age-old question of, 'What do dinosaurs, George Clooney, and the art of medicine have in common?' I'll let you know once I get my hands on it later this month.
---
Webinars
September 13 (Wednesday) 1:30 ET. "How Data Democratization Drives Enterprise-wide Clinical Process Improvement." Sponsored by: LogicStream Health. Presenter: Katy Jones, program director of clinical support, Providence Health & Services. Providence is demonstrating positive measurable results in quality, outcomes, and efficiency by implementing clinical process improvement solutions in arming operational and clinical stakeholders with unlocked EHR data. Providence's army of process engineers use their self-service access to answer questions immediately and gain an understanding of how their clinical care delivery is impacting outcomes. The presenter will describe practical applications that include antibiotic stewardship, hospital-acquired infections, and comprehensive knowledge management.
Previous webinars are on our YouTube channel. Contact Lorre for information on webinar services.
---
Announcements and Implementations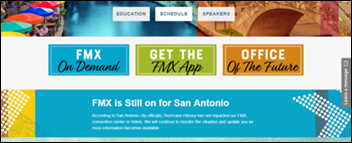 AAFP officials assure attendees and exhibitors that its Family Medicine Experience conference will go on as scheduled in San Antonio next week, despite the havoc wreaked by Harvey in other parts of the state. Deepak Chopra, MD will headline on Wednesday afternoon. Exhibiting HIStalk sponsors include Aprima, CoverMyMeds, EClinicalWorks, Elsevier, Healthfinch, Solutionreach, and Surescripts.
WellCare of Connecticut taps Iora Health to provide primary care services to its 7,000 Medicare Advantage plan members, including its homegrown Chirp patient portal.
---
Acquisitions, Funding, Business, and Stock

Physical therapy software company WebPT hits the 10,000 active clinic milestone, effectively capturing 30 percent of the outpatient rehab therapy market. The company has grown from three to 300 employees since opening for business in 2008. I interviewed CEO Nancy Ham shortly after she joined the company from Medicity late last year.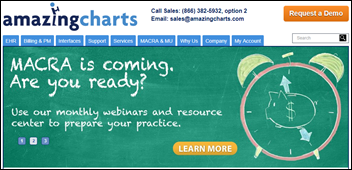 Constellation Software's Harris Computer division completes its acquisition of Amazing Charts. Harris Healthcare Group President Jerry Canada is enthusiastic about expanding the company's outpatient-focused software business unit via Amazing Chart's 4,000 customers. Harris Healthcare's businesses also include QuadraMed, Picis, MediSolution, CareTracker, Gemms, and iMDsoft.

The US Patent and Trademark Office awards InfraWare a patent for speech-recognition technology as part of its First Draft Dictation Recognition Service for healthcare.
---
People

AdvantEdge Healthcare Solutions hires Joe Laden (One Anesthesia) as VP of client management.
Paulette Jaeger (Experian Health) joins Loyale Healthcare as enterprise sales executive.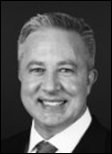 Chris Hammack (Aegis Health Group) joins software development and consulting company PointClear Solutions as VP of business development.
---
Telemedicine
PatientClick offers telemedicine services for concierge practices.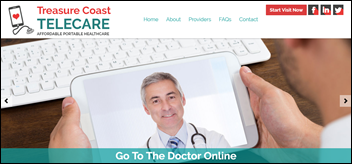 Emergency medicine physician Graves Fromang, DO partners with white-label telemedicine vendor eVisit to launch Treasure Coast Telecare in Florida. No doubt Fromang and his patients are prepping for a possible hit from Irma along the Treasure Coast's Atlantic-facing shoreline.
---
Government and Politics
The CDC gives out nearly $29 million to help 44 states combat the opioid epidemic. A large portion of the funds will be earmarked, via separate initiatives, to bolster state-based PDMPs and data-tracking.
---
Other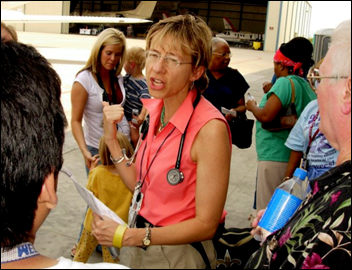 Ruth Berggren, MD tucks another hurricane under her belt. She cared for patients during and after Hurricane Katrina, and is now volunteering at a pop-up clinic for Harvey victims in a San Antonio middle school. As with Katrina, she is bracing for issues related to a lack of regular services and mental health professionals, and infectious disease outbreaks. She isn't all doom and gloom, however: "Disasters bring out the best and the worst in people. We always want to look to criticize and identify the mistakes, but these are also opportunities to see how good we really can be. The capacity of our people to take care of one another and to rise to the occasion and to go beyond themselves is just so inspiring."
---
Contacts
More news: HIStalk, HIStalk Connect.
Get HIStalk Practice updates.
Contact us online.
Become a sponsor.