Top News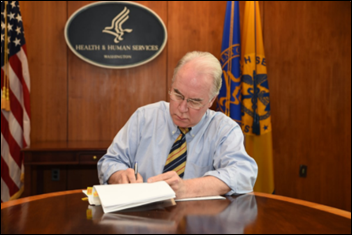 HHS Secretary Tom Price, MD declares a public health emergency in Puerto Rico and the US Virgin Islands as Hurricane Irma stays its course in the area. Seventy people have already been deployed to help local communities respond to storm-induced medical needs. "Assets are being mobilized to address both immediate healthcare needs and prepare for long-term challenges," Price said in a recent update. "We are doing everything in our power to maintain access to care for those with Medicare and Medicaid by supporting the ability of hospitals and other healthcare facilities that participate in those programs to provide timely care to as many people impacted by the storm as possible."
---
HIStalk Practice Announcements and Requests


HIStalk sponsors, submit your MGMA details for inclusion in our annual must-see vendor's guide. Companies that are walking the show floor instead of ponying up for a booth are also welcome to submit their information. The online guide will publish a few days before the conference kicks off in Anaheim, CA on October 8.
---
HIStalk Practice Musings
It's a 10 on the Mellish Meter: Today's weather couldn't be better in my neck of the woods. It's a declaration I feel slightly guilty making given the tremendous amount of weather-induced damage and loss of life in Texas, Louisiana, and the Caribbean. Cooler temps, low humidity, and mostly sunny skies all belie the intense rain and wind my neighborhood will likely receive when Irma hits the east coast early next week. For now, however, I'll enjoy the hint of fall by spending some time away from screens and tidying up my yard, all while keeping tabs on family members likely to feel Irma's direct hit. Stay safe out there, dear readers.
---
Webinars
September 13 (Wednesday) 1:30 ET. "How Data Democratization Drives Enterprise-wide Clinical Process Improvement." Sponsored by: LogicStream Health. Presenter: Katy Jones, program director of clinical support, Providence Health & Services. Providence is demonstrating positive measurable results in quality, outcomes, and efficiency by implementing clinical process improvement solutions in arming operational and clinical stakeholders with unlocked EHR data. Providence's army of process engineers use their self-service access to answer questions immediately and gain an understanding of how their clinical care delivery is impacting outcomes. The presenter will describe practical applications that include antibiotic stewardship, hospital-acquired infections, and comprehensive knowledge management.
Previous webinars are on our YouTube channel. Contact Lorre for information on webinar services.
---
Acquisitions, Funding, Business, and Stock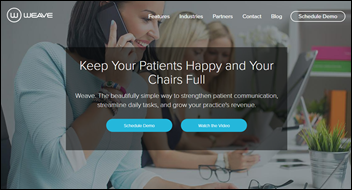 Weave Communications raises $17 million in a Series B round led by Catalyst Investors. Based in Lehi, Utah, the company develops and markets patient communication software to dentists and optometrists. Catalyst partner Tyler Newton has joined Weave's board.
---
People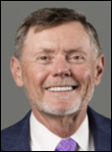 Rick Pence (Solis Mammography) joins Unifeye Vision Partners as COO.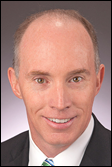 Northeast Georgia Physicians Group hires Daniel Tuffy (CaroMont Health) as president and chief administrative officer.

PatientPay names Shahzad Qadri (Allscripts) VP of operations.
---
Telemedicine
Rural health professionals in Indiana point to telemedicine as a stop-gap measure that may help care for expectant mothers in parts of the state with little to no obstetrics services. Their concern stems from a recent study in Health Affairs highlighting the plight of rural counties without hospitals that deliver babies. As of 2014, 54 percent of rural communities lacked such facilities, leaving over 2 million women of childbearing age without access.
---
Announcements and Implementations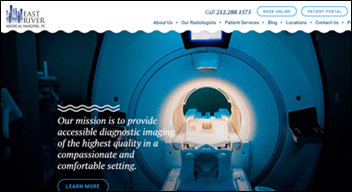 East River Medical Imaging deploys Royal Solutions Group's RoyalMD physician image viewing and communications software, including custom mobile app, across its four locations in New York City.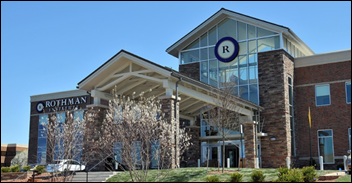 The Rothman Institute (PA), which boasts official team physicians for the Philadelphia Eagles and 76ers, replaces its legacy system with Allscripts PM technology.
---
Government and Politics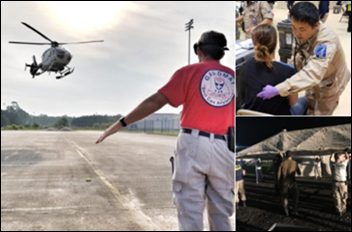 Secretary Price gives a rundown of Harvey recovery operations in between visits to Houston and presumably looming tours of Irma-affected areas in the Caribbean and Southern Florida. Speaking with Time from the Secretary's Operations Center, Price and his team are preparing to help local officials deal with public health issues caused by mold, water contaminants, viruses, and bacteria. "We've got more [hurricanes] coming," he warns. "Actually, I've been incredibly heartened by the response on the ground to Harvey. When I was down there last week I was really inspired by the neighbor helping neighbor and Texan helping Texan sense that you got. It really was all hands on deck."
---
Other
It's not what you think: Steve Del Guice indirectly attributes his burnout-induced retirement from dermatology to "pajama time" – those golden hours at home between dinner time and bed time that many physicians now use to catch up on documentation in the EHR. "This is a common problem," he says. "And the point is that the [EHR] was really not designed so much by physicians or by working physicians. They're designed more as a billing instrument, as a data collection instrument. So I think that's important to understand – that the electronic medical record as it exists now is not really friendly towards practicing healthcare providers. It's very demanding."
Healthcare pricing transparency and appointment booking company Amino looks at claims and ICD-10 codes from 2016 to determine the strangest ways in which people were injured. It doesn't seem to have been a great year for livestock. I wonder how they'll fare in 2017.
17,200 patients walked into a wall.
25,000 walked into furniture.
400 walked into a lamppost.
3,400 came in "contact with a powered lawn mower."
300 were bitten by a pig.
10,000 were "accidentally" bitten by another person.
1,700 were struck by a cow.
8,700 were kicked by another person.
---
Contacts
More news: HIStalk, HIStalk Connect.
Get HIStalk Practice updates.
Contact us online.
Become a sponsor.