Top News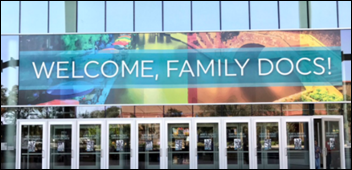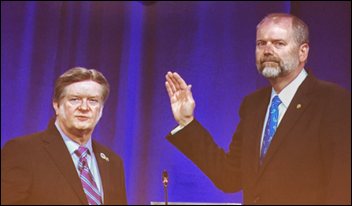 AAFP appoints Michael Munger, MD (Saint Luke's Physicians Group) president during its annual Family Medicine Experience conference. Munger, who spent his first 16 years in independent practice as an owner/member of an eight-physician family medicine group, will make "administrative complexity" a key talking point during his tenure. "Look at electronic health records," he says by way of example. "[T]hey were promised to simplify practice, but many physicians will tell you that has not yet happened. Much of our members' angst is tied to paperwork such as prior authorization requests from payers and that endless flow of forms that need attention. Family physicians are looking for relief from that overall burden and from tasks that hinder rather than help them with hands-on patient care. The AAFP recognizes their concerns and is working hard to make things better."
---
HIStalk Practice Announcements and Requests

HIStalk sponsors, submit your MGMA details for inclusion in our annual must-see vendor's guide. Companies that are walking the show floor instead of exhibiting are also welcome to submit their information. The online guide will publish a few days before the conference kicks off in Anaheim, CA on October 8.
---
Webinars
September 28 (Thursday) 2:00 ET. "Leverage the Psychology of Waiting to Boost Patient Satisfaction." Sponsored by: DocuTap. Presenter: Mike Burke, founder and CEO, Clockwise.MD. Did you know that the experience of waiting is determined less by the overall length of the wait and more by the patient's perception of the wait? In the world of on-demand healthcare where waiting is generally expected, giving patients more ways to control their wait time can be an effective way to attract new customers—and keep them. In this webinar, attendees will learn how to increase patient satisfaction by giving patients control over their own waiting process. (Hint: it's not as scary as it sounds!)
October 19 (Thursday) 12:00 ET. "Understanding Enterprise Health Clouds with Forrester: What can they do for you, and how do you choose the right one?" Sponsored by: Salesforce. Presenters: Joshua Newman, MD CMO, Salesforce; and Kate McCarthy, senior analyst, Forrester. McCarthy will demystify industry solutions while offering insights from her recent Forrester report on enterprise health clouds. Newman and customers from leading healthcare organizations will share insights on how they drive efficiencies, manage patient and member journeys, and connect the entire healthcare ecosystem on the Salesforce platform.
Previous webinars are on our YouTube channel. Contact Lorre for information on webinar services.
---
Acquisitions, Funding, Business, and Stock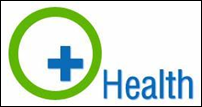 Digital health, wellness, and chronic care management services company Green Circle Health will open a sales and operations center in Memphis, TN. It plans to create 100 jobs at the new center by 2022. GCH founder Dinesh Sheth will return to his Memphis roots. He launched and sold off two software companies in the area before starting Pensacola Beach, FL-based GCH in 2015.
Paola, KS-based HealthSplash acquires DMERX/PMDRX, a patient assessment and documentation compliance technology company, for an undisclosed sum. HealthSplash offers physician practices wearables integration, patient portal technology, and compliance services.
---
People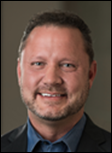 Healthcare Associates of Texas hires family physician Charles Powell, MD (St. Charles Parish Hospital) to take on the new role of EVP of Clinical Operations.
---
Telemedicine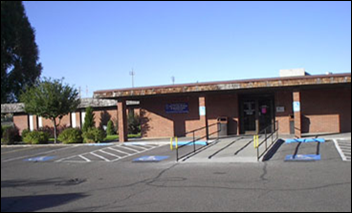 Elko Family Medical and Dental Center – part of a chain of Nevada Health Centers across the state – launches telemedicine services. Patients will connect with providers at the University of Nevada, Reno School of Medicine.
---
Government and Politics


Newly confirmed US Surgeon General Jerome Adams, MD gets into the Twitter groove.
---
Research and Innovation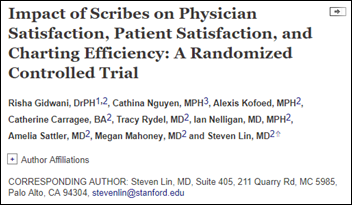 Stanford researchers find an increase in physician satisfaction at the end of a one-year study that placed scribes with family medicine physicians for alternating weeks. That increased satisfaction encompassed face time with patients, time spent charting, and chart accuracy and quality. The scribes increased the number of charts closed within 48 hours. They had no impact on patient satisfaction.
---
Other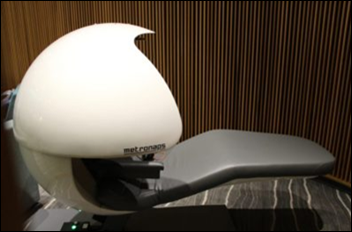 Colorado State University's Health and Medical Center introduces a nap pod as part of its new relaxation space for students who've pulled one too many all nighters. Reservations are encouraged though walk-ins are accepted. I would definitely have taken advantage of such a thing had it been offered on campus in The Classic City. A cat nap in between my shifts at the on-campus conference center and journalism classes would have made some of my 12 hour days a bit more bearable.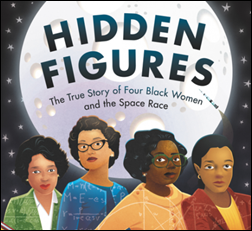 I know several young ladies who will love this: Book lovers between four and eight years of age can expect to see Hidden Figures – a New York Times' bestseller and Oscar-winning movie (one of my favorites, in fact) – released as a children's book early next year.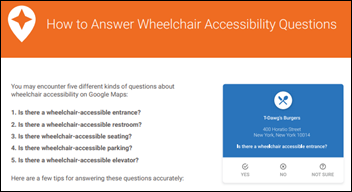 Google gets aggressive in its attempts to more thoroughly flesh out its Maps app with data related to accessibility – a feature the tech company has taken baby steps with regarding wheelchairs. The company will rely on its global network of 30 million Local Guides to contribute data on accessible entrances, bathrooms, seating, elevators, etc. when they submit location reviews.
---
Sponsor Updates
Blog Posts
---
Contacts
More news: HIStalk, HIStalk Connect.
Get HIStalk Practice updates.
Contact us online.
Become a sponsor.