Top News
As Hurricane Maria wreaks havoc in the Caribbean and head for Puerto Rico, CMS Administrator Seema Verma visits Houston to assess post-Harvey access to healthcare at facilities like the Dialyspa dialysis clinic and Southbelt Nursing Home. Feedback from clinic staff focused on the need to set up mobile dialysis clinics at evacuation shelters ahead of time.

"Over the long term, we're really going to be focused on safety of the healthcare facilities," Verma said after thanking staff and public health officials for their efforts before, during, and after the storm. "We are going to be doing surveys and certifications, kind of working with the hospitals and the providers, to make sure that the facilities that our Medicare and Medicaid beneficiaries are going to are safe."
---
HIStalk Practice Announcements and Requests

HIStalk sponsors, you've got a few days left to submit your MGMA details for inclusion in our annual must-see vendor's guide. Companies that are walking the show floor instead of exhibiting are also welcome to submit their information.
---
Webinars
September 28 (Thursday) 2:00 ET. "Leverage the Psychology of Waiting to Boost Patient Satisfaction." Sponsored by: DocuTap. Presenter: Mike Burke, founder and CEO, Clockwise.MD. Did you know that the experience of waiting is determined less by the overall length of the wait and more by the patient's perception of the wait? In the world of on-demand healthcare where waiting is generally expected, giving patients more ways to control their wait time can be an effective way to attract new customers—and keep them. In this webinar, attendees will learn how to increase patient satisfaction by giving patients control over their own waiting process. (Hint: it's not as scary as it sounds!)
October 19 (Thursday) 12:00 ET. "Understanding Enterprise Health Clouds with Forrester: What can they do for you, and how do you choose the right one?" Sponsored by: Salesforce. Presenters: Joshua Newman, MD CMO, Salesforce; and Kate McCarthy, senior analyst, Forrester. McCarthy will demystify industry solutions while offering insights from her recent Forrester report on enterprise health clouds. Newman and customers from leading healthcare organizations will share insights on how they drive efficiencies, manage patient and member journeys, and connect the entire healthcare ecosystem on the Salesforce platform.
Previous webinars are on our YouTube channel. Contact Lorre for information on webinar services.
---
Acquisitions, Funding, Business, and Stock

Practice management and technology company VillageMD partners with Georgia's largest independent PCP network, Quality Care Providers, to establish VillageMD-Georgia. The company announced similar expansions into Indiana and Kentucky earlier this year.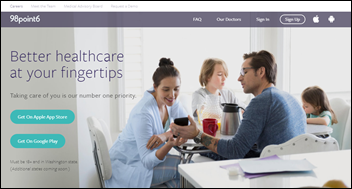 Chat-based primary care startup 98point6 raises $19.5 million in a Series B round, bringing its total investment to $35 million.
---
Announcements and Implementations

ClinicTracker releases a suite of EHR, PM, and billing solutions for smaller behavioral health and substance abuse agencies.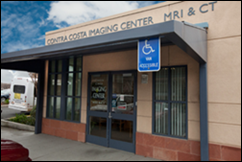 California-based Bay Medical Management and Bay Imaging Consultants select PM technology, and custom billing software and services from MedInformatix. BMM and its radiology services company provide PM, RCM, and IT expertise to 22 outpatient facilities and 11 hospitals in the Bay Area, in addition to patient care at dozens of locations.
---
Government and Politics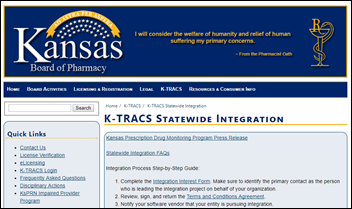 The Kansas Department of Health and Environment and Kansas State Board of Pharmacy will leverage Appriss Health's PMP Gateway to integrate EHRs and pharmacy management systems with the state's K-TRACS PDMP.
---
Research and Innovation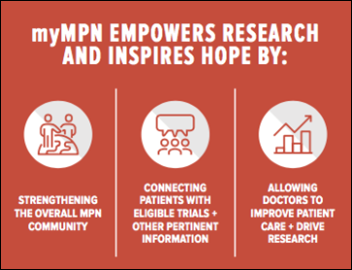 The Myeloproliferative Research Foundation creates a registry for patients suffering from myeloproliferative neoplasms (blood cancers), giving them the ability to share symptom and care experience data with researchers in real time. The foundation is also looking at allowing patients to share their EHR data with the registry.
---
Other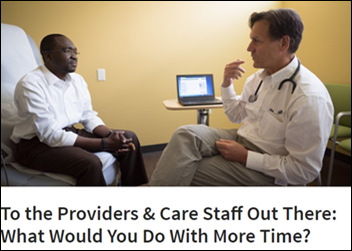 Ahead of new burden-reducing initiatives for physicians, Athenahealth CEO Jonathan Bush takes to LinkedIn to ask, "If you're a healthcare provider or part of a healthcare organization, what would being freed up look like to you? What would you be able to do with extra time, either professionally or personally?" These responses stood out:
I would spend more time to take care of more patients, #removingbarrierstohealing is what I am meant to do – after getting a little bit more family time than I do now.
Read more about my patients' specific issues in the literature.
Make one more phone call to a concerned family member.
Go to the gym.
Maybe look for voluntary leadership or service roles outside of the organization now holding my time and attention.
I'd like to be able to do more follow up.
I would really enjoy hearing what exactly is being done by Athena to help with this problem. It is great to say you're doing something, but as a new Athena customer my work load has increased and my time spent with patients has decreased.
Has anyone mentioned this one, most important thing? I would spend more time with my patients, which is what they deserve!
---
Contacts
More news: HIStalk, HIStalk Connect.
Get HIStalk Practice updates.
Contact us online.
Become a sponsor.