Top News
After several weeks of speculation that an RFI was in the works, the CMS Innovation Center asks for stakeholder feedback as it considers a "new direction to promote patient-centered care and test market-driven reforms that empower beneficiaries as consumers, provide price transparency, increase choices and competition to drive quality, reduce costs, and improve outcomes." The center was established as part of the ACA in 2010 to help CMS test out new payment and care delivery models. Comments are due November 20.
---
HIStalk Practice Announcements and Requests

HIStalk sponsors, you've got a few days left to submit your MGMA details for inclusion in our annual must-see vendor's guide. Companies that are walking the show floor instead of exhibiting are also welcome to submit their information.
---
Webinars
September 28 (Thursday) 2:00 ET. "Leverage the Psychology of Waiting to Boost Patient Satisfaction." Sponsored by: DocuTap. Presenter: Mike Burke, founder and CEO, Clockwise.MD. Did you know that the experience of waiting is determined less by the overall length of the wait and more by the patient's perception of the wait? In the world of on-demand healthcare where waiting is generally expected, giving patients more ways to control their wait time can be an effective way to attract new customers—and keep them. In this webinar, attendees will learn how to increase patient satisfaction by giving patients control over their own waiting process. (Hint: it's not as scary as it sounds!)
October 19 (Thursday) 12:00 ET. "Understanding Enterprise Health Clouds with Forrester: What can they do for you, and how do you choose the right one?" Sponsored by: Salesforce. Presenters: Joshua Newman, MD CMO, Salesforce; and Kate McCarthy, senior analyst, Forrester. McCarthy will demystify industry solutions while offering insights from her recent Forrester report on enterprise health clouds. Newman and customers from leading healthcare organizations will share insights on how they drive efficiencies, manage patient and member journeys, and connect the entire healthcare ecosystem on the Salesforce platform.
Previous webinars are on our YouTube channel. Contact Lorre for information on webinar services.
---
Announcements and Implementations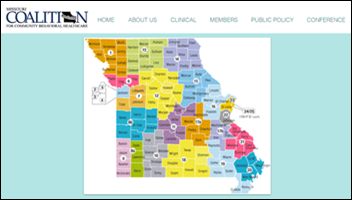 The Missouri Coalition for Community Behavioral Healthcare will implement Netsmart's population health management solution at Community Mental Health Centers statewide. The decision comes after a year-long pilot of the technology as part of the coalition's Healthcare Homes program.
---
People

The Council of Medical Specialty Societies names Helen Burstin, MD (National Quality Forum) CEO and EVP. She will become the first woman to lead the organization when she joins the council January 1.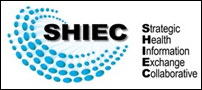 The Strategic Health Information Exchange Collaborative elects its 2017-2018 board, expanding it from nine to 12 members.
---
Research and Innovation
A July survey of 200 physicians highlights the vicious cycle that has become physician burnout. The majority of respondents admit to not getting enough sleep or exercise, and find it hard to make good food choices due to the demands of their job. Over 80 percent are spread thin by heavy workloads, and 54 percent resort to writing prescriptions or referring patients to specialists to save time. Top stressors include bureaucracy and paperwork, new technologies, and long hours. Nearly 70 percent believe work stress is negatively affecting their lives.
---
Other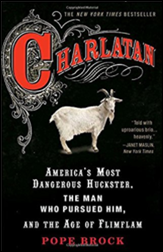 Matt Damon hopes to bring "Charlatan: America's Most Dangerous Huckster, the Man Who Pursued Him, and the Age of Flimflam" to the big screen. First published in 2008, the book tells the true 1920s story of Kansas con man John Brinkley and his use of goat glands to reverse impotence in local farmers. His technique eventually made him America's richest and most infamous surgeon of the time. The book also inspired the 2016 documentary "NUTS!"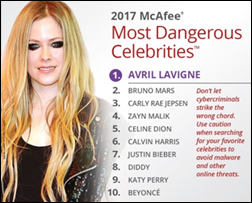 Who knew?: McAfee rates singer Avril Lavigne the "Most Dangerous Celebrity" when it comes to celebrity-related search results that draw consumers to malicious websites and expose them to malware.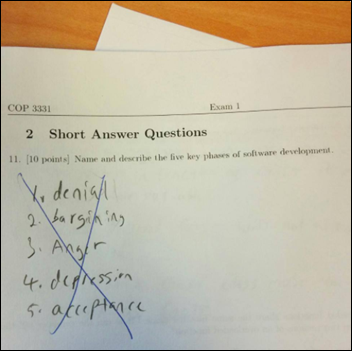 You find the darndest things on Twitter. Are EHR developers suffering from burnout, too?
---
Sponsor Updates
AdvancedMD will host its Evo17 User Conference September 20-24 in Nashville.
Blog Posts
---
Contacts
More news: HIStalk, HIStalk Connect.
Get HIStalk Practice updates.
Contact us online.
Become a sponsor.