Top News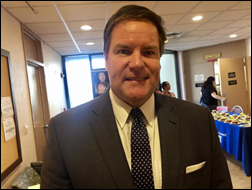 Senator Aaron Bean (R-FL) introduces a telemedicine bill that he believes will save The Sunshine State a whopping $1 billion in annual healthcare costs. The proposed bill, which includes preliminary findings from the Florida Telehealth Advisory Council, would mandate coverage of certain telehealth services by the state employee insurance plan, authorize Medicaid reimbursement for virtual visits through the state's Agency for Health Care Administration, and set physician standards. "Telemedicine is an idea whose time has come," Bean said in introducing the bill. "It's embracing technology that's out there already and using technology to better treat Floridians, to get better outcomes, to do it more effectively, to do it more efficiently, to do it at less cost and still get better outcomes. It's a triple win."
---
HIStalk Practice Announcements and Requests

Last call: HIStalk sponsors, submit your MGMA details for inclusion in our annual must-see vendor's guide. Companies that are walking the show floor instead of exhibiting are also welcome to submit their information. The guide will publish the week of October 2.
Programming note: HIStalk Practice will take a break from news updates next week. Instead, look for the latest installments in our executive interview series.
---
Webinars
September 28 (Thursday) 2:00 ET. "Leverage the Psychology of Waiting to Boost Patient Satisfaction." Sponsored by: DocuTap. Presenter: Mike Burke, founder and CEO, Clockwise.MD. Did you know that the experience of waiting is determined less by the overall length of the wait and more by the patient's perception of the wait? In the world of on-demand healthcare where waiting is generally expected, giving patients more ways to control their wait time can be an effective way to attract new customers—and keep them. In this webinar, attendees will learn how to increase patient satisfaction by giving patients control over their own waiting process. (Hint: it's not as scary as it sounds!)
October 19 (Thursday) 12:00 ET. "Understanding Enterprise Health Clouds with Forrester: What can they do for you, and how do you choose the right one?" Sponsored by: Salesforce. Presenters: Joshua Newman, MD CMO, Salesforce; and Kate McCarthy, senior analyst, Forrester. McCarthy will demystify industry solutions while offering insights from her recent Forrester report on enterprise health clouds. Newman and customers from leading healthcare organizations will share insights on how they drive efficiencies, manage patient and member journeys, and connect the entire healthcare ecosystem on the Salesforce platform.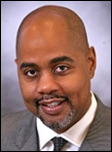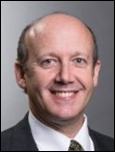 November 8 (Wednesday) 1:00 ET. "How Clinically Integrated Networks Can Overcome the Technical Challenges to Data-Sharing." Sponsored by: Liaison Technologies. Presenters: Dominick Mack, MD executive medical director, Georgia Health Information Technology Extension Center and Georgia Health Connect; director, National Center for Primary Care; and associate professor, Morehouse School of Medicine; and Gary Palgon, VP, healthcare and life sciences solutions, Liaison Technologies. This webinar will describe how Georgia Heath Connect connects clinically integrated networks to hospitals and small and rural practices, helping providers in medically underserved communities meet MACRA requirements by providing technology, technology support, and education that accelerates regulatory compliance and improves outcomes.
Previous webinars are on our YouTube channel. Contact Lorre for information on webinar services.
---
Announcements and Implementations

MediStreams updates its configuration engine to help physicians speed up their remittance processes.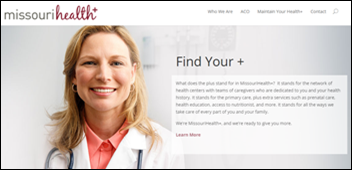 MissouriHealth+ will implement population health management solutions from Caradigm across its network of 24 community health centers.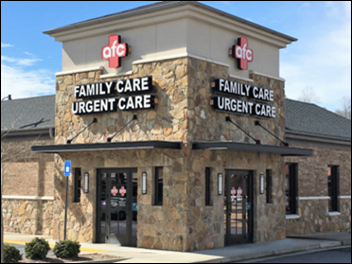 American Family Care selects the Population Care | Quality Measures solution from SPH Analytics to help with its MIPS reporting efforts. AFC provides urgent and primary care, and occupational medicine at 180 clinics across the country.
MedAxiom will offer PMD's data-sharing and mobile charge capture technology and services to members of its cardiovascular-focused network.
---
People

Telemedicine company Medical Innovation Holdings hires Kevin Swint (IBM) as COO.

Daniel Cullen joins HIE company HemCare Health Services as CTO.
---
Government and Politics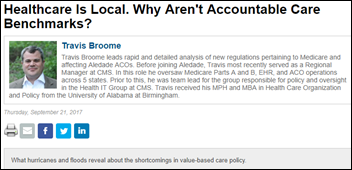 Aledade CEO Farzad Mostashari, MD and VP for Healthcare Policy Travis Broome highlight the need to do away with national ACO benchmarks in light of the recent spate of hurricanes that have caused many practices and clinics to close for several days. Instead, they advise, regional benchmarks should be created so that physicians who experience natural disasters aren't penalized for forces beyond their control.
"Today, schools and churches are digging out of mud and sand," they write, "and so are a number of doctor's offices. Chances are, those doctors will also be penalized if they're in a Medicare ACO—not from malice or bad intentions, but simply from poor program design. Policy makers don't have to accept this as a given."
---
Other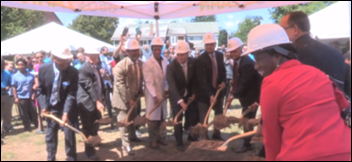 The local paper covers the grassroots efforts of Buffalo, NY-based providers and other healthcare stakeholders to create an integrated delivery network from the ground up. The Greater Buffalo United Accountable Healthcare Network broke ground today on a $6 million, 400,000-square foot building that will offer primary and behavioral care, specialties, and wellness and fitness programs. A lab and on-site pharmacy are in the works. The network, which employs 200, is attempting to operate under a value-based care business model that includes addressing social determinants of health like housing, food, and employment.
---
Contacts
More news: HIStalk, HIStalk Connect.
Get HIStalk Practice updates.
Contact us online.
Become a sponsor.