Raymond Cox, MD is the executive director of the Volunteers in Medicine Clinic in Hilton Head, SC. Founded in 1993, the clinic provides medical, dental, and mental health services for the working poor on on Hilton Head and Dafuskie Islands. As the name suggests, its staff are all volunteers. Many, like Cox, have come to work at the clinic after official retirement. Today, 600 retired physicians, nurses, social workers, interpreters, dentists, and chiropractors work together to conduct over 30,000 clinic visits. The Hilton Head location has helped to launch a nationwide network of 87 VIM clinics in 28 states.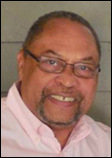 What types of healthcare technology does the clinic use? Have healthcare technology companies been willing to donate software, hardware, services, etc.?
We use EMD's EHR. Progressive Technology and Tech Soup – both local companies – have donated services.
How have you seen that technology impact patient access and outcomes?
The technology we use has improved our data access.
What healthcare technologies would you like to see implemented in the clinic?
I'd like to have better access to data integration, as much of our clinical records are scanned. We just signed a contract for tele-psychiatry services.
The clinic's website mentions that it serves as the flagship clinic for similar facilities across the country. Have you had a hand in helping set up other VIM clinics?
My involvement has been limited, as most of clinic start-up activity has been handled by the VIM Institute in Burlington, VT.
Has the network of VIM clinics thought about pooling patient data for population health/value-based care programs?
We are in the early discussion of data pooling, but we do conduct an annual survey that provides some data.
What do you feel to be VIM's biggest challenge today? Could technology help to make that situation less burdensome?
Our biggest challenge is money. Technology could certainly help us fundraise by giving us the ability to provide compelling data to donors.
---
Contacts
More news: HIStalk, HIStalk Connect.
Get HIStalk Practice updates.
Contact us online.
Become a sponsor.