Top News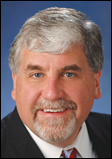 The Senate confirms Eric Hargan (Greenberg Traurig) as deputy secretary of HHS – now second in command to new acting Secretary Don Wright. The Chicago-based lawyer, whose mother worked at the family's local rural hospital for 58 years, was part of President Trump's transition team, and worked at HHS during the George W. Bush administration. When asked during his confirmation hearing why he would like to get back into government work, he said it was an opportunity he just couldn't pass up. "The challenges are so great," he explained, "whether in public health, in healthcare finance, in facilitating innovation in healthcare and in the administration of human services, that I cannot imagine not wanting to participate, and to lend to the government both my past experience at HHS, as well as the fruit of my years of work in the healthcare sector since then, to help as much as I can."
---
HIStalk Practice Announcements and Requests
Check out HIStalk's Must-See Exhibitors Guide for MGMA 2017. Map out your trip to the exhibit hall using the guide, which includes descriptions of the products and innovations (and giveaways!) our sponsors plan to showcase. We've also included contact information for sponsors that will be walking the show floor.
---
Webinars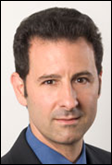 October 17 (Tuesday) noon ET. "Improve Care and Save Clinician Time by Streamlining Specialty Drug Prescribing." Sponsored by: ZappRx. Presenter: Jeremy Feldman, MD, director, pulmonary hypertension and advanced lung disease program and medical director of research, Arizona Pulmonary Specialists. Clinicians who treat pulmonary arterial hypertension can spend an average of 20 minutes to prescribe a single specialty drug and untold extra hours each month completing prior authorization (PA) paperwork to get patients the medications they need. This webinar will describe how Arizona Pulmonary Specialists automated the inefficient specialty drug ordering process to improve patient care while saving its clinicians time.
October 19 (Thursday) noon ET. "Understanding Enterprise Health Clouds with Forrester:  What can they do for you, and how do you choose the right one?" Sponsored by: Salesforce. Presenters: Joshua Newman, MD, chief medical officer, Salesforce; Kate McCarthy, senior analyst, Forrester. McCarthy will demystify industry solutions while offering insights from her recent Forrester report on enterprise health clouds. Newman and customers from leading healthcare organizations will share insights on how they drive efficiencies, manage patient and member journeys, and connect the entire healthcare ecosystem on the Salesforce platform.
October 26 (Thursday) 2:00 ET. "Is your EHR limiting your success in value-based care?" Sponsored by: Philips Wellcentive. Presenters: Lindsey Bates, market director of compliance, Philips Wellcentive; Greg Fulton, industry and public policy lead, Philips Wellcentive. No single technology solution will solve every problem, so ensuring you select the ones most aligned to meet your strategic goals can be the difference between thriving or merely surviving. From quality reporting to analytics to measures building, developing a comprehensive healthcare strategy that will support your journey in population health and value-base care programs is the foundation of success. Join Philips Wellcentive for our upcoming interactive webinar, where we'll help you evolve ahead of the industry, setting the right strategic goals and getting the most out of your technology solutions.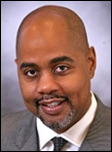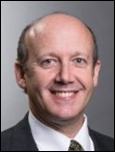 November 8 (Wednesday) 1:00 ET. "How Clinically Integrated Networks Can Overcome the Technical Challenges to Data-Sharing." Sponsored by: Liaison Technologies. Presenters: Dominick Mack, MD, executive medical director, Georgia Health Information Technology Extension Center and Georgia Health Connect, director, National Center for Primary Care, and associate professor, Morehouse School of Medicine;  Gary Palgon, VP of  healthcare and life sciences solutions, Liaison Technologies. This webinar will describe how Georgia Heath Connect connects clinically integrated networks to hospitals and small and rural practices, helping providers in medically underserved communities meet MACRA requirements by providing technology, technology support, and education that accelerates regulatory compliance and improves outcomes.
Previous webinars are on our YouTube channel. Contact Lorre for information on webinar services.
---
Announcements and Implementations

ZyDoc releases an Android version of its mobile dictation app used in conjunction with its cloud-based transcription service.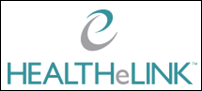 The Western New York-based HealtheLink HIE announces that 1 million patients have signed up to share their data.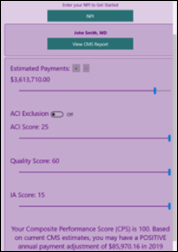 MyMipsScore adds a payment adjustment estimator to its app, giving physicians the ability to estimate MIPS payments based on historical data from CMS.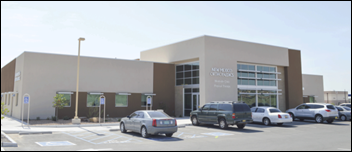 New Mexico Orthopaedics selects the Outcomes-Based Electronic Research Database (OBERD) platform from Universal Research Solutions to aggregate outcomes, satisfaction, education, and operative data; and to expedite participation in MIPS.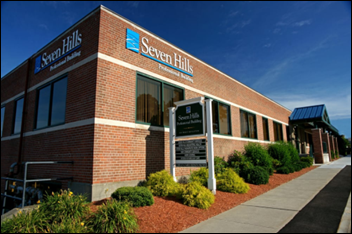 Seven Hills Foundation selects population health management and care coordination software from Netsmart to help improve communication and outcomes amongst its network of primary care, acute care, and behavioral health providers.

Nextech adds RCM services including claims management and patient collections to its EHR and PM technologies for specialty practices.
---
People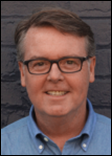 Tom Nix (CDG) joins Ria Health as CEO. The company launched this week with a mobile app designed to help people stop or reduce their alcohol consumption.

Outpatient chronic wound care center operator Healogics names Kelly Priegnitz (Kindred Healthcare) chief compliance officer.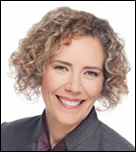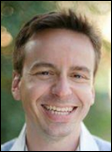 Caravan Health appoints Anna Loengard, MD (The Queen's Clinically Integrated Physician Network), CMO and Tim Gronniger (The Brookings Institution) VP of strategy.
---
Government and Politics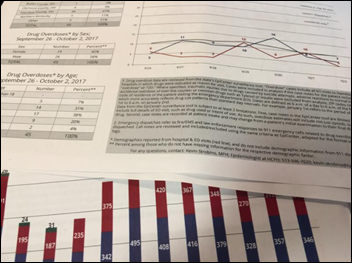 In Cincinnati, the Hamilton County Heroin Coalition will use half of a $400,000 federal grant to incorporate predictive analytics into its efforts to help prevent overdoses and get drug users into treatment. The coalition will equip its Quick Response Teams with analytics they can use to not only predict overdoses, but to reach out to the social network of drug users to let them know about the prediction and options for care.
---
Research and Innovation

A UnitedHealthcare survey finds that consumer interest in telemedicine has increased from 37 percent in 2016 to 42 percent in 2017, though it doesn't go into detail about how many have actually used the service to access care. I'd also be interested to know why 46 percent feel telemedicine isn't for them, as that would clue physicians in to what may be key to successfully implementing their own telemedicine service. The payer began covering virtual visits in 2015. Other interesting finding include:
28 percent of survey takers first turn to the Internet to research their health concerns.
32 percent used the Internet to compare cost of services – a figure that's more than double the number of consumers who conducted such searchers five years ago.
71 percent of savvy consumers believe (and rightly so) that there is no correlation between cost and quality of healthcare services.
---
Other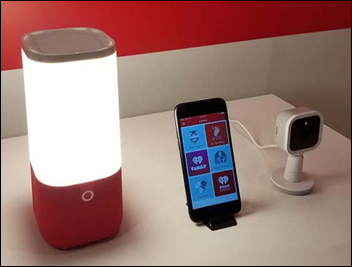 Toy maker Mattel cancels development plans for Aristotle, a kid-friendly device akin to the Amazon Echo that, accompanied by a small camera, could interact with kids as they grow. Originally announced in January, ads for the device showed it acting as a video sleep monitor, then nightlight, then homework assistant as its camera recorded the growth and habits of the child it was stationed near. Privacy experts cried foul, though the company hasn't attributed the cancellation to those concerns. Perhaps the Campaign for a Commercial-Free Childhood's petition with 15,000 signatures prompted the halt, or concerns from pediatricians like Jennifer Radesky, MD who fears the device would encourage parents to substitute technology for human interaction.
---
Contacts
More news: HIStalk, HIStalk Connect.
Get HIStalk Practice updates.
Contact us online.
Become a sponsor.