Top News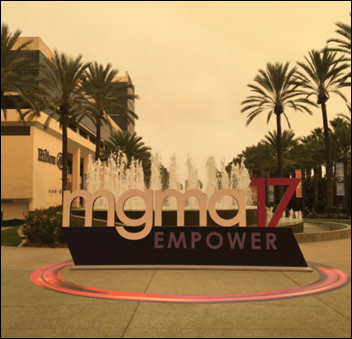 The first full day of MGMA kicks off in Anaheim, with attendees taking in the keynote session, exhibit hall, and downwind effects of a wildfire in nearby Anaheim Hills.
News of note from the show floor include PatientKeeper's launch of a hosted charge capture solution for small to medium-sized practices, and Drchrono's addition of enterprise task management features – including a dashboard and real-time staff reminders and notifications – to its EHR.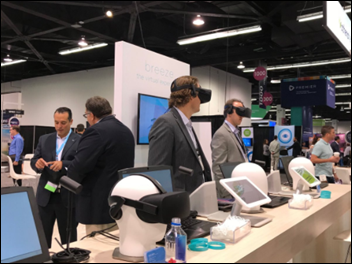 A quick look at the #mgma17 tweet stream found the usual mix of exhibit hall shots, though I have to admit the one above did stand out. Visitors to the CareCloud booth seemed to be having a good time immersing themselves virtually in the company's offerings.

The association also released its latest report on practice performance, highlighting the fact that better-performing physician-owned practices spend less on operating expenses, including health IT, and see greater patient portal utilization than their lower-performing and hospital-owned counterparts. Top-performing primary care practices all have lower no-show and appointment cancellation rates, a higher percentage of same-day appointments as part of their total mix, and quicker appointment scheduling processes – which might tie into the aforementioned portal usage, assuming online scheduling is available.
---
Webinars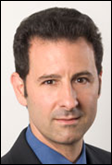 October 17 (Tuesday) noon ET. "Improve Care and Save Clinician Time by Streamlining Specialty Drug Prescribing." Sponsored by: ZappRx. Presenter: Jeremy Feldman, MD, director, pulmonary hypertension and advanced lung disease program and medical director of research, Arizona Pulmonary Specialists. Clinicians who treat pulmonary arterial hypertension can spend an average of 20 minutes to prescribe a single specialty drug and untold extra hours each month completing prior authorization (PA) paperwork to get patients the medications they need. This webinar will describe how Arizona Pulmonary Specialists automated the inefficient specialty drug ordering process to improve patient care while saving its clinicians time.
October 19 (Thursday) noon ET. "Understanding Enterprise Health Clouds with Forrester:  What can they do for you, and how do you choose the right one?" Sponsored by: Salesforce. Presenters: Joshua Newman, MD, chief medical officer, Salesforce; Kate McCarthy, senior analyst, Forrester. McCarthy will demystify industry solutions while offering insights from her recent Forrester report on enterprise health clouds. Newman and customers from leading healthcare organizations will share insights on how they drive efficiencies, manage patient and member journeys, and connect the entire healthcare ecosystem on the Salesforce platform.
October 26 (Thursday) 2:00 ET. "Is your EHR limiting your success in value-based care?" Sponsored by: Philips Wellcentive. Presenters: Lindsey Bates, market director of compliance, Philips Wellcentive; Greg Fulton, industry and public policy lead, Philips Wellcentive. No single technology solution will solve every problem, so ensuring you select the ones most aligned to meet your strategic goals can be the difference between thriving or merely surviving. From quality reporting to analytics to measures building, developing a comprehensive healthcare strategy that will support your journey in population health and value-base care programs is the foundation of success. Join Philips Wellcentive for our upcoming interactive webinar, where we'll help you evolve ahead of the industry, setting the right strategic goals and getting the most out of your technology solutions.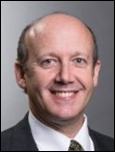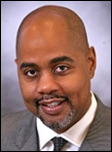 November 8 (Wednesday) 1:00 ET. "How Clinically Integrated Networks Can Overcome the Technical Challenges to Data-Sharing." Sponsored by: Liaison Technologies. Presenters: Dominick Mack, MD, executive medical director, Georgia Health Information Technology Extension Center and Georgia Health Connect, director, National Center for Primary Care, and associate professor, Morehouse School of Medicine;  Gary Palgon, VP of  healthcare and life sciences solutions, Liaison Technologies. This webinar will describe how Georgia Heath Connect connects clinically integrated networks to hospitals and small and rural practices, helping providers in medically underserved communities meet MACRA requirements by providing technology, technology support, and education that accelerates regulatory compliance and improves outcomes.
Previous webinars are on our YouTube channel. Contact Lorre for information on webinar services.
---
Announcements and Implementations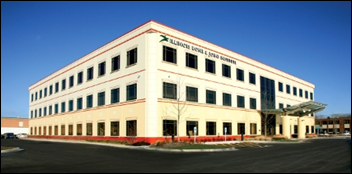 The Illinois Bone & Joint Institute selects SRS Health's patient engagement technology, and outcomes-based data collection and registry tools.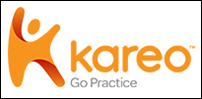 Kareo announces several software updates to its EHR/PM/RCM platform, including automated eligibility checks, balance due alerts, and easier charge capture and patient statement processing.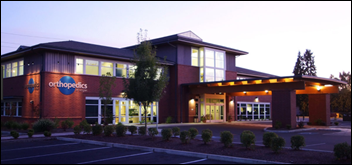 As part of its quality transformation initiative, Hope Orthopedics of Oregon implements Code Technology's patient-reported outcomes program across its five locations.

Objective Medical Systems develops a remote monitoring platform for cardiology practices that includes secure patient communication tools and data aggregation across EHRs, labs, and medical devices.
The Pennsylvania Medical Society's Care Centered Collaborative selects physician management services from Formativ Health in an effort to help its network of independent providers transition to value-based care.
---
People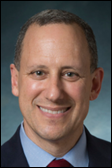 AMGA promotes Jerry Penso, MD to president and CEO. Penso, who came to AMGA from the Sharp Rees-Stealy Medical Group in San Diego, will take over from Donald Fisher, who passed away in March after 35 years with the association.

Rachel Neifeld (Rise Labs) joins Fruit Street Health as head of its virtual diabetes prevention program.
James Murray, MS (CVS/Minute Clinic) joins Culbert Healthcare Solutions as CIO.
---
Acquisitions, Funding, Business, and Stock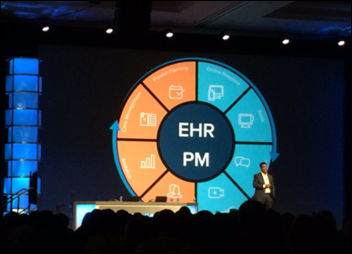 Coinciding with its annual user group meeting, EClinicalWorks reports $130 million in Q3 revenue and the addition of 3,750 new providers. It claims to now be "the second most widely used EHR in the country." The company also announced availability in December of an interoperability development platform that will enable developers to connect to ECW's API-enabled EHR; as well as a voice-powered virtual assistant, the Healow Virtual Room for telemedicine, and v11 of the company's core product.
---
Telemedicine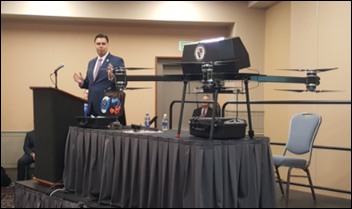 Developers of the Health Integrated Rescue Operations Telemedical Drone Project demonstrate the latest iteration at the American Osteopathic Association's annual meeting. The HIRO system is part of a pilot with the Mississippi Department of Emergency Management, Homeland Security, the National Guard, and NATO. Designed to provide emergency care during and after natural disasters, HIRO includes a Microsoft HolonLens VR headset so that remote physicians can treat multiple patients on the scene, smart glasses so that first responders can correspond and transmit visuals to the physician, an automated medication bin controlled by the off-site physician, and what developers are calling a "holographic EHR system display" for remote monitoring.
---
Other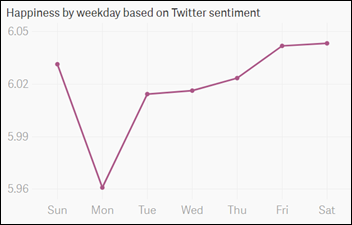 It's official: Monday really is the worst day of the week, according to a 2008-2017 Twitter sentiment analysis done by researchers at the University of Vermont Complex Systems Center. Other interesting facts about the first day of the work week:
Over 50 percent of employees are late to work on Monday mornings.
On average, productivity on Mondays only spans about three and a half hours.
Most people don't crack their first smile until 11:16 AM.
---
Sponsor Updates
Versus Technology will exhibit at the ANCC Magnet Conference October 11-13 in Houston.
Blog Posts
---
Contacts
More news: HIStalk, HIStalk Connect.
Get HIStalk Practice updates.
Contact us online.
Become a sponsor.