Top News
Healthcare communications and technology company StayWell acquires health and wellness app developer MedHelp. StayWell CEO Nicole Latimer says the acquisition will help extend the company's reach into women's health, and bolster its diabetes and weight management offerings.
---
Webinars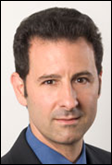 October 17 (Tuesday) noon ET. "Improve Care and Save Clinician Time by Streamlining Specialty Drug Prescribing." Sponsored by: ZappRx. Presenter: Jeremy Feldman, MD, director, pulmonary hypertension and advanced lung disease program and medical director of research, Arizona Pulmonary Specialists. Clinicians who treat pulmonary arterial hypertension can spend an average of 20 minutes to prescribe a single specialty drug and untold extra hours each month completing prior authorization (PA) paperwork to get patients the medications they need. This webinar will describe how Arizona Pulmonary Specialists automated the inefficient specialty drug ordering process to improve patient care while saving its clinicians time.
October 19 (Thursday) noon ET. "Understanding Enterprise Health Clouds with Forrester:  What can they do for you, and how do you choose the right one?" Sponsored by: Salesforce. Presenters: Joshua Newman, MD, chief medical officer, Salesforce; Kate McCarthy, senior analyst, Forrester. McCarthy will demystify industry solutions while offering insights from her recent Forrester report on enterprise health clouds. Newman and customers from leading healthcare organizations will share insights on how they drive efficiencies, manage patient and member journeys, and connect the entire healthcare ecosystem on the Salesforce platform.
October 26 (Thursday) 2:00 ET. "Is your EHR limiting your success in value-based care?" Sponsored by: Philips Wellcentive. Presenters: Lindsey Bates, market director of compliance, Philips Wellcentive; Greg Fulton, industry and public policy lead, Philips Wellcentive. No single technology solution will solve every problem, so ensuring you select the ones most aligned to meet your strategic goals can be the difference between thriving or merely surviving. From quality reporting to analytics to measures building, developing a comprehensive healthcare strategy that will support your journey in population health and value-base care programs is the foundation of success. Join Philips Wellcentive for our upcoming interactive webinar, where we'll help you evolve ahead of the industry, setting the right strategic goals and getting the most out of your technology solutions.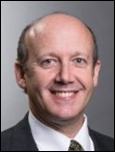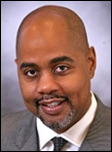 November 8 (Wednesday) 1:00 ET. "How Clinically Integrated Networks Can Overcome the Technical Challenges to Data-Sharing." Sponsored by: Liaison Technologies. Presenters: Dominick Mack, MD, executive medical director, Georgia Health Information Technology Extension Center and Georgia Health Connect, director, National Center for Primary Care, and associate professor, Morehouse School of Medicine;  Gary Palgon, VP of  healthcare and life sciences solutions, Liaison Technologies. This webinar will describe how Georgia Heath Connect connects clinically integrated networks to hospitals and small and rural practices, helping providers in medically underserved communities meet MACRA requirements by providing technology, technology support, and education that accelerates regulatory compliance and improves outcomes.
Previous webinars are on our YouTube channel. Contact Lorre for information on webinar services.
---
Announcements and Implementations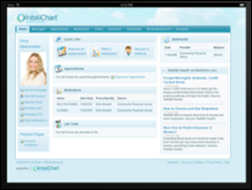 Pulse Systems adds InteliChart's patient portal to its EHR.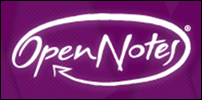 EClinicalWorks adds OpenNotes capabilities to its patient portal, giving physicians the ability to share their visit notes with patients.
---
People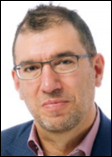 Andy Slavitt becomes a special advisor to General Atlantic, a growth equity investment firm that has invested in such healthcare companies as Oak Street Health, CitiusTech, and Alignment Healthcare.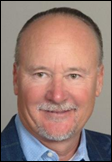 Veteran Jerry Baker (Notifi Health) joins patient payment company TevixMD as president.
---
Telemedicine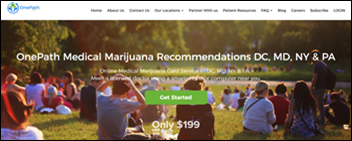 Washington, DC-based OnePath Medical expands its telemedicine services for medical marijuana patients to Maryland, New York, and Pennsylvania.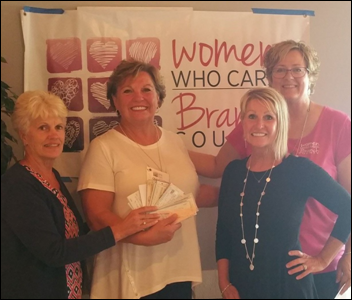 In Michigan, the Community Health Center of Branch County will use a $10,300 donation from civic organization Women Who Care to support its School Tele-Health Program, which connects students in three counties with a CHC Pediatric and Adolescent Center NP.
---
Research and Innovation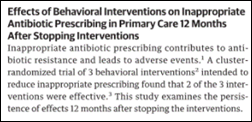 A follow-up study on the antibiotic prescribing habits of nearly 250 PCPs across 47 practices finds that some slipped back into the habit of overprescribing once the initial study's "nudges" – which included monthly peer comparisons, top performer accolades, written justification requirements, and suggested alternatives delivered via EHR pop up – ended. Peer comparisons, emailed to physicians on a monthly basis, were found to have the most lasting impact on reducing antibiotic prescriptions, leading researchers to posit that providers should consider permanently integrating such low-cost reminders into their prescribing workflows. Interestingly, the digital delivery of suggested alternatives had no effect on prescribing rates. 
---
Other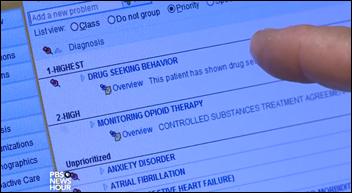 PBS looks at the success Kaiser Permanente has had with its Safe and Appropriate Opioid Prescribing Program. Launched in 2010, the program combines suggested alternatives to medication like yoga, acupuncture, and meditation with pharmacist training and more high-tech hoops that require prescribers to validate their prescription decision within the EHR. The program has helped the Southern California provider reduce opioid prescriptions by 30 percent.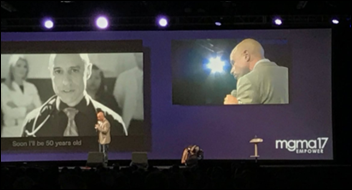 The last full day of MGMA concludes, with ZDoggMD bringing some presumably much-needed levity to attendees in his opening keynote. (Whether it's encroaching wild fires, physician burnout, declining reimbursements, or regulatory burdens, I'm sure they needed a few laughs.) Next year's conference will take place September 30-October 3 in Boston.
---
Contacts
More news: HIStalk, HIStalk Connect.
Get HIStalk Practice updates.
Contact us online.
Become a sponsor.