Top News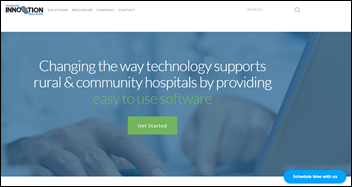 Seven months after acquiring competitor LeonardoMD, physician practice-focused EHR and PM vendor Azalea Health merges with Prognosis Innovation Healthcare, a Houston-based EHR vendor that caters to rural and smaller hospitals. In a move that echoes those of Athenahealth, Atlanta-based Azalea hopes to leverage Prognosis talent, technology, and relationships as a means to enter the rural hospital market. Prognosis CEO Douglas Cameron will become an Azalea advisor during the transition. Prognosis went through a rebranding in 2014 after being acquired by AO Capital, a private equity firm led by two of the company's founders.
---
HIStalk Practice Announcements and Requests
Lorre tells me that now is the time of year that we typically offer a great deal for new HIStalk sponsors – sign up now and get the rest of 2017 for free. Further discounts will apply if you choose to sponsor both HIStalk and HIStalk Practice. Contact her for more details.
---
Webinars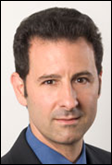 October 17 (Tuesday) noon ET. "Improve Care and Save Clinician Time by Streamlining Specialty Drug Prescribing." Sponsored by: ZappRx. Presenter: Jeremy Feldman, MD, director, pulmonary hypertension and advanced lung disease program and medical director of research, Arizona Pulmonary Specialists. Clinicians spend an average of 20 minutes to prescribe a single specialty drug and untold extra hours each month completing prior authorization (PA) paperwork to get patients the medications they need. This webinar will describe how Arizona Pulmonary Specialists automated the inefficient specialty drug ordering process to improve patient care while saving its clinicians time.
October 19 (Thursday) noon ET. "Understanding Enterprise Health Clouds with Forrester:  What can they do for you, and how do you choose the right one?" Sponsored by: Salesforce. Presenters: Joshua Newman, MD, chief medical officer, Salesforce; Kate McCarthy, senior analyst, Forrester. McCarthy will demystify industry solutions while offering insights from her recent Forrester report on enterprise health clouds. Newman and customers from leading healthcare organizations will share insights on how they drive efficiencies, manage patient and member journeys, and connect the entire healthcare ecosystem on the Salesforce platform.
October 26 (Thursday) 2:00 ET. "Is your EHR limiting your success in value-based care?" Sponsored by: Philips Wellcentive. Presenters: Lindsey Bates, market director of compliance, Philips Wellcentive; Greg Fulton, industry and public policy lead, Philips Wellcentive. No single technology solution will solve every problem, so ensuring you select the ones most aligned to meet your strategic goals can be the difference between thriving or merely surviving. From quality reporting to analytics to measures building, developing a comprehensive healthcare strategy that will support your journey in population health and value-base care programs is the foundation of success. Join Philips Wellcentive for our upcoming interactive webinar, where we'll help you evolve ahead of the industry, setting the right strategic goals and getting the most out of your technology solutions.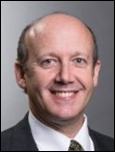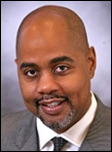 November 8 (Wednesday) 1:00 ET. "How Clinically Integrated Networks Can Overcome the Technical Challenges to Data-Sharing." Sponsored by: Liaison Technologies. Presenters: Dominick Mack, MD, executive medical director, Georgia Health Information Technology Extension Center and Georgia Health Connect, director, National Center for Primary Care, and associate professor, Morehouse School of Medicine;  Gary Palgon, VP of  healthcare and life sciences solutions, Liaison Technologies. This webinar will describe how Georgia Heath Connect connects clinically integrated networks to hospitals and small and rural practices, helping providers in medically underserved communities meet MACRA requirements by providing technology, technology support, and education that accelerates regulatory compliance and improves outcomes.
Previous webinars are on our YouTube channel. Contact Lorre for information on webinar services.
---
Announcements and Implementations
Athenahealth offers end users security risk analysis software from HIPAA One through the company's More Disruption Please marketplace.
---
People
Russell Senger (Navicure) joins TDP RCM as VP of business development.
---
Government and Politics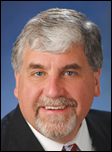 President Trump promotes HHS Deputy Secretary Eric Hargan to acting HHS Secretary.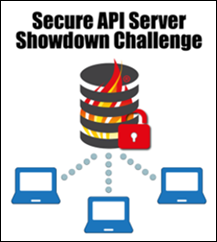 Coinciding with National Cybersecurity Awareness Month, ONC announces the Secure API Server Showdown Challenge, a two-stage competition in which teams will build secure FHIR servers that will then be dissected for vulnerabilities by healthcare security professionals. Three winning teams will receive a total of $10,000. Submissions are due January 15.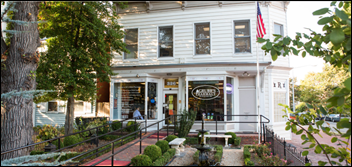 STAT profiles Grubb's Pharmacy – Washington, DC's oldest such establishment – and the delivery services it provides to lawmakers on Capitol Hill through the Office of the Attending Physician. Pharmacy owner Mike Kim seems pleased enough with the decades-old government business, though he does get frustrated by the OAP's inability to send prescriptions electronically. He seems no longer star-struck when high-profile lawmakers come into his establishment: "I still remember John Kerry — it was literally like the day after he lost [the 2004 presidential election], he came in and he was just standing in line with everybody else," Kim says. "I just remember seeing him standing in line and almost feeling sorry for him — one day he's a superstar, he's got his entourage and security detail, and the next day he's just by himself, he's picking up his prescription."
---
Other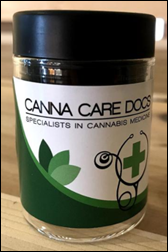 Vermont Public Radio looks at the state's nascent medical marijuana industry, highlighting the skepticism new clinics like Canna Care Docs face from the traditional medical establishment. Similarly to the early days of telemedicine, current state regulations require physicians to establish relationships with patients seeking certificates by seeing them twice in a three-month period before issuing certificates – once in person and the second via virtual consult. It's a strategy that doesn't sit well with Rep. Ann Pugh, who co-authored the state's medical marijuana law. "To be honest, that's not a relationship in my mind," she says of the Canna Care model.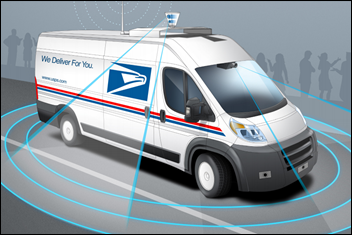 Coming soon to a mailbox near you: The US Postal Service will pilot self-driving delivery trucks along 10 rural routes in 2019 as part of a larger look at how autonomous vehicles can help the federal agency cut costs and keep its doors open. If the test routes go well, the USPS will roll out the vehicles on 28,000 rural routes by 2025.
---
Sponsor Updates
Aprima will exhibit at the American Academy of Home Care Medicine Annual Meeting October 13-14 in Rosemont, IL.
Healthwise will exhibit at Philips Connect2Care October 16-18 in Los Angeles.
Blog Posts
---
Contacts
More news: HIStalk, HIStalk Connect.
Get HIStalk Practice updates.
Contact us online.
Become a sponsor.