Top News
Just a few weeks shy of open enrollment, President Trump signs an executive order directing HHS and other agencies to look at:
Allowing employees to buy insurance coverage across state lines via Association Health Plans,
Allowing consumers to purchase low-cost, short-term insurance policies that would not be subject to ACA penalties
Giving employers and employees greater control over HRSA accounts.
Analysts expect Trump's directives will take at least six months to carry out, with initial market impacts not likely felt until 2019 – not exactly the "fast" timeline his tweet suggests.
---
Reader Comments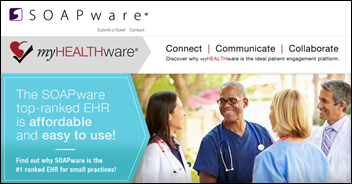 From Sudsy: "Re: SOAPware. Did you hear? SOAPware will sunset their software in February. Just got a text from a friend who has been a long time user." Unverified. The Fayetteville, AR-based company has flown under the radar for some time, with no news of any kind listed on its website. (Though its LinkedIn description does, ironically, mention that its user base across "10,000 sites in all 50 states and 30 other countries" … "is the best guarantee against orphaned or obsolete EMR software, and reduces acquisition costs for the EMR while promoting a permanent EMR implementation.") We last mentioned the company in 2013, when Surescripts announced it would expand its clinical messaging capabilities to SOAPware end users.
---
HIStalk Practice Announcements and Requests
There's still time to take advantage of our fall sponsorship special. Sign up now and get the rest of 2017 for free. Further discounts will apply if you choose to sponsor both HIStalk and HIStalk Practice. Contact Lorre for more details.
---
Webinars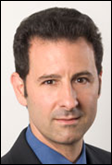 October 17 (Tuesday) noon ET. "Improve Care and Save Clinician Time by Streamlining Specialty Drug Prescribing." Sponsored by: ZappRx. Presenter: Jeremy Feldman, MD, director, pulmonary hypertension and advanced lung disease program and medical director of research, Arizona Pulmonary Specialists. Clinicians spend an average of 20 minutes to prescribe a single specialty drug and untold extra hours each month completing prior authorization (PA) paperwork to get patients the medications they need. This webinar will describe how Arizona Pulmonary Specialists automated the inefficient specialty drug ordering process to improve patient care while saving its clinicians time.
October 19 (Thursday) noon ET. "Understanding Enterprise Health Clouds with Forrester:  What can they do for you, and how do you choose the right one?" Sponsored by: Salesforce. Presenters: Joshua Newman, MD, chief medical officer, Salesforce; Kate McCarthy, senior analyst, Forrester. McCarthy will demystify industry solutions while offering insights from her recent Forrester report on enterprise health clouds. Newman and customers from leading healthcare organizations will share insights on how they drive efficiencies, manage patient and member journeys, and connect the entire healthcare ecosystem on the Salesforce platform.
October 26 (Thursday) 2:00 ET. "Is your EHR limiting your success in value-based care?" Sponsored by: Philips Wellcentive. Presenters: Lindsey Bates, market director of compliance, Philips Wellcentive; Greg Fulton, industry and public policy lead, Philips Wellcentive. No single technology solution will solve every problem, so ensuring you select the ones most aligned to meet your strategic goals can be the difference between thriving or merely surviving. From quality reporting to analytics to measures building, developing a comprehensive healthcare strategy that will support your journey in population health and value-base care programs is the foundation of success. Join Philips Wellcentive for our upcoming interactive webinar, where we'll help you evolve ahead of the industry, setting the right strategic goals and getting the most out of your technology solutions.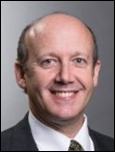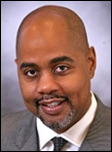 November 8 (Wednesday) 1:00 ET. "How Clinically Integrated Networks Can Overcome the Technical Challenges to Data-Sharing." Sponsored by: Liaison Technologies. Presenters: Dominick Mack, MD, executive medical director, Georgia Health Information Technology Extension Center and Georgia Health Connect, director, National Center for Primary Care, and associate professor, Morehouse School of Medicine;  Gary Palgon, VP of  healthcare and life sciences solutions, Liaison Technologies. This webinar will describe how Georgia Heath Connect connects clinically integrated networks to hospitals and small and rural practices, helping providers in medically underserved communities meet MACRA requirements by providing technology, technology support, and education that accelerates regulatory compliance and improves outcomes.
Previous webinars are on our YouTube channel. Contact Lorre for information on webinar services.
---
Announcements and Implementations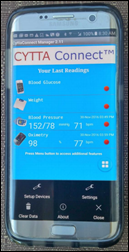 Cytta will integrate CardioComm's consumer heart monitoring software and hardware with its EvrCare smartphone-based remote patient monitoring technology. The companies ultimately plan to create a product using their combined technologies that physicians will prescribe to high-risk patients or those with chronic conditions.

ChiroTouch updates its EHR software for chiropractors with new MACRA/MIPS reporting and billing features.

EClinicalWorks offers end users reporting access to clinical data registries through a new partnership with registry platform vendor FigMD.

Compliancy Group releases its annual HIPAA Compliance Checklist to help behavioral health professionals assess compliance needs.
---
Acquisitions, Funding, Business, and Stock
Data-sharing plays a significant role in the success Dallas-based Catalyst Health Network and UnitedHealthcare's ACO have seen in their efforts to reduce healthcare costs and increase preventive care. Launched in 2015, the ACO now includes 450 PCPs and 60,000 participants. In 2016, it reduced healthcare costs by over $11 million, out-of-network lab procedures by 44 percent, and out-of-network outpatient surgeries by 30 percent.
---
People

Wendy Rubas (Northwest Community Healthcare) joins VillageMD as general counsel.
---
Telemedicine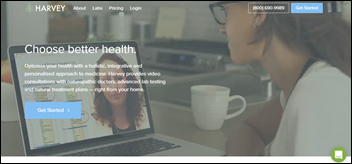 Harvey Health launches a naturopathic telemedicine service, including virtual consults and in-home lab testing. Founders Kyle Hill and Mike Townsend named the company after physician William Harvey, who discovered how blood circulates through the body in the early 17th century. Hill and Townsend both founded Flowtab, a mobile payment app for bars and nightclubs; and HomeHero, a home health company for seniors.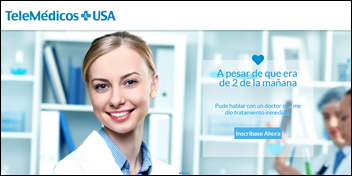 Medical Innovation Holdings debuts Telemedicos USA, a Spanish-language telemedicine service that leverages the company's 3PointCare subsidiary's physician network.

Workers compensation-focused Consumer Healthcare Connections raises an undisclosed amount of funding from Mitchell International, a technology company that focuses on the collision repair and property and casualty claims markets. In addition to virtual consults, CHC provides employees virtual claim reviews.
---
Other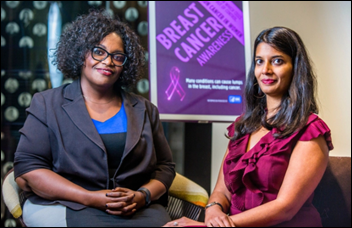 The local paper looks at the emphasis digital patient education company Outcome Health is placing on serving physician practices in Chicago's underserved neighborhoods. "In a lot of these communities, people don't have the latest technology," says co-founder and President Shradha Agarwal. "They don't have tech literacy. They don't have the education to be able to understand complex concepts that the physician might be trying to communicate." The company, which offers its tablet-based patient education content to practices for free, celebrated the opening of its new Chicago headquarters last month.
---
Contacts
More news: HIStalk, HIStalk Connect.
Get HIStalk Practice updates.
Contact us online.
Become a sponsor.