Top News
New Mexico Cancer Center President and CEO Barbara McAneny, MD tells the local paper she is the first oncologist, fourth woman, and first New Mexican to be elected president of the AMA, a position she'll take on next year. The president-elect plans on emphasizing the need to put power back into the hands of physicians so that they can better focus on patients. McAneny has been critical of plans to build more hospitals in New Mexico in lieu of investing money in preventative healthcare services. "I do not believe we need more hospitals," she explains. "[W]e really should be investing our resources in primary care and having enough doctors out where the people are. Look under a crane in most cities and you'll find either a health plan or a hospital, and that's not where we should be spending our resources."
---
Webinars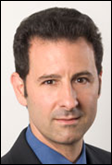 October 24 (Tuesday) 1:00 ET. "Improve Care and Save Clinician Time by Streamlining Specialty Drug Prescribing." Sponsored by: ZappRx. Presenter: Jeremy Feldman, MD, director, pulmonary hypertension and advanced lung disease program and medical director of research, Arizona Pulmonary Specialists. Clinicians spend an average of 20 minutes to prescribe a single specialty drug and untold extra hours each month completing prior authorization (PA) paperwork to get patients the medications they need. This webinar will describe how Arizona Pulmonary Specialists automated the inefficient specialty drug ordering process to improve patient care while saving its clinicians time.
October 25 (Wednesday) 1:00 ET. "Delivering the Healthcare Pricing Transparency that Consumers are Demanding." Sponsored by: Health Catalyst. Presenter: Gene Thompson, director, Health City Cayman Islands. Health systems are unlike every other major consumer category in not providing upfront pricing information. Learn how one health system has developed predictable, transparent bundled pricing for most major specialties. Attendees will gain insight into the importance of their quality measures and their use of actual daily procedure costing rather than allocated costs. They will also learn about the strategic risk of other market participants competing with single bundled pricing. The organization's director will expand how its years-long process is enabling healthcare delivery reform.
October 26 (Thursday) 2:00 ET. "Is your EHR limiting your success in value-based care?" Sponsored by: Philips Wellcentive. Presenters: Lindsey Bates, market director of compliance, Philips Wellcentive; Greg Fulton, industry and public policy lead, Philips Wellcentive. No single technology solution will solve every problem, so ensuring you select the ones most aligned to meet your strategic goals can be the difference between thriving or merely surviving. From quality reporting to analytics to measures building, developing a comprehensive healthcare strategy that will support your journey in population health and value-base care programs is the foundation of success. Join Philips Wellcentive for our upcoming interactive webinar, where we'll help you evolve ahead of the industry, setting the right strategic goals and getting the most out of your technology solutions.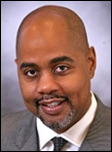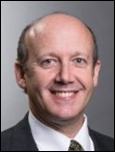 November 8 (Wednesday) 1:00 ET. "How Clinically Integrated Networks Can Overcome the Technical Challenges to Data-Sharing." Sponsored by: Liaison Technologies. Presenters: Dominick Mack, MD, executive medical director, Georgia Health Information Technology Extension Center and Georgia Health Connect, director, National Center for Primary Care, and associate professor, Morehouse School of Medicine;  Gary Palgon, VP of  healthcare and life sciences solutions, Liaison Technologies. This webinar will describe how Georgia Heath Connect connects clinically integrated networks to hospitals and small and rural practices, helping providers in medically underserved communities meet MACRA requirements by providing technology, technology support, and education that accelerates regulatory compliance and improves outcomes.
Previous webinars are on our YouTube channel. Contact Lorre for information.
---
Announcements and Implementations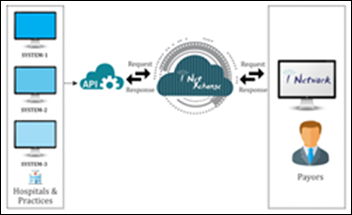 Santéch Solutions develops open APIs to help I-Network end users more easily share data with payers for credentialing and reimbursement.
---
People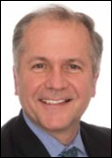 Digital health data aggregation vendor Evoq Medical promotes Dan Collard to CEO.
---
Government and Politics
Physicians in Oklahoma prepare for the worst in light of looming budget cuts to Medicaid. A 9-percent cut proposed by the Oklahoma State Health Authority would save the state $28 million, but force private practice physicians like Brent Siemens, DC to close clinics and lay off employees. Others, like Matthew Haag, MD will rethink participation altogether. "Patients are going to have a tough time finding a doctor," he says. "If they keep cutting it like this, I'll probably bail out."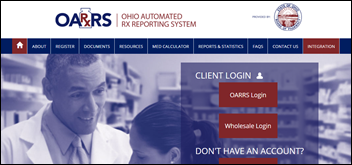 With help from PDMP vendor Appriss Health, the State of Ohio Board of Pharmacy will upgrade the Ohio Automated Rx Reporting System to include secure messaging between prescribers, overdose and addiction risk scoring for patients, red flags for potential patient safety issues, and search tools for behavioral health and substance abuse treatment facilities.
---
Telemedicine
Mend VIP partners with the Medical Society of Delaware's Health Hub IT services subsidiary to offer telemedicine services to its 1,000 members.
---
Acquisitions, Funding, Business, and Stock
Monroe County Commissioners in the Florida Keys rethink plans to expand an in-school clinic program after local physicians complain that it has resulted in fewer appointments at their brick-and-mortar practices. "I am self-funded and can't compete with free office space and [public] funding," says Michael Hernandez, MD at a recent commission meeting. "It's not just me," he added. "Other physicians all feel the same way. We're all being impacted, more or less."
---
Other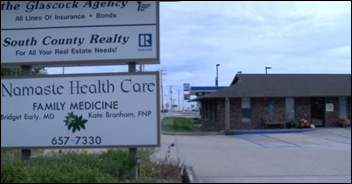 Namaste Health Care (MO) notifies patients of an August ransomware attack that held its files hostage for about $2,000 (the price of the requested half bitcoin). The primary care and family medicine practice paid up, and are now investigating who was behind the breach. Patient data does not seem to have been compromised.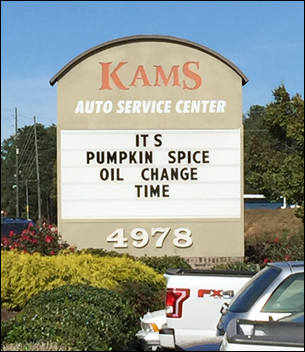 It's not fall in my neck of the woods until this local business puts its humorous twist on the season's most popular flavor.
---
Sponsor Updates
Madison Magazine recognizes Nordic President of Managed Services Vivek Swaminathan as an innovative leader.
Blog Posts
---
Contacts
More news: HIStalk, HIStalk Connect.
Get HIStalk Practice updates.
Contact us online.
Become a sponsor.